April 2018
| Mon | Tue | Wed | Thu | Fri | Sat | Sun |
| --- | --- | --- | --- | --- | --- | --- |
| | | | | | | 1 |
| 2 | 3 | 4 | 5 | 6 | 7 | 8 |
| 9 | 10 | 11 | 12 | 13 | 14 | 15 |
| 16 | 17 | 18 | 19 | 20 | 21 | 22 |
| 23 | 24 | 25 | 26 | 27 | 28 | 29 |
| 30 | | | | | | |
Calendar

Page 12 of 12 •

1, 2, 3 ... 10, 11, 12

Man, I am in love with the new Zelda. If it keeps being this fun, it might end up in top 15 or top 10 territory.
Goddess of the Seal




Posts

: 3575


Join date

: 2013-02-25


Age

: 29


Location

: Colorado



I beat Far Cry 5. I liked it overall, but not nearly as much as 3/4. I like some of the changes they made that I mentioned before and some other new additions like the AI partners and more aerial options. Fishing was cool. I loved the prepper stashes which were like little puzzle side missions. But then there was stuff like the outposts which I guess I'm just not as into as I once was. Outside of doing some stuff with the new AI partners, there aren't a whole lot of new options for taking them over. I guess after so many games (plus all the other games that now have a similar thing in them), my enthusiasm for these just isn't what it once was. And I mean I loved them so much in 3/4. Still outside of the occasional bad mission, I enjoyed my time with it. I rented it. Might play a bit more before sending it back. I think I will likely buy it down the line when it will no doubt be much cheaper before long as I like the look of the DLC.

I also rented A Way Out which I'm going to try and play with my brother in co-op. Might take a while as it is hard to coordinate times to play with him.
Goddess of the Seal




Posts

: 3316


Join date

: 2013-02-21


Age

: 33


Location

: New Jersey



So I got into Assassins Creed Origins and was actually really enjoying it, but then I just got to a point where I wanted to put it down. I'll probably get back to it some day and really enjoyed the 20 hours I put into it, Egypt was awesome to explore, combat was finally good (not great but good is a step up), and while the stealth wasn't great it was a huge step up. I'd try the next game in the series.

Also started Gamefly to save money and rented God of War and Red Dead Redemption on 360. Will focus on GoW this weekend, but want to give RDR another shot to see if I appreciate it more this time. And I was lukewarm to its graphics in 2010 (had no clue how this was considered a looker after Uncharted 2 and God of War 3), but man this game is so pretty in 4k. I might just need to replay Mirrors Edge to see how that looks (the PC version sucks).
_________________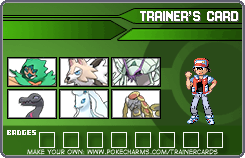 Goddess of the Seal




Posts

: 3448


Join date

: 2013-02-21


Age

: 26


Location

: Placentia, California



Recently, it's been mostly Far Cry 5. Gamefly sent me Wolfenstein 2 but I haven't installed it yet. I bought an Xbox One a month ago and I've been catching up with Gears of War UE, GOW4.

I also bought a copy of Stardew Valley (to own a physical copy and to keep playing a version of that game while waiting for the right paycheck to replace my PS4; also I love the game that much).
_________________
"I'm not married, I don't have any kids and I'd blow your head off if someone paid me enough." -Grosse Pointe Blank
Xbox Live: MongoSantaMaria
Beary Bad Joker




Posts

: 884


Join date

: 2013-02-22


Age

: 37


Location

: Arkansas



Page 12 of 12 •

1, 2, 3 ... 10, 11, 12

---
Permissions in this forum:
You
cannot
reply to topics in this forum