September 2018
| Mon | Tue | Wed | Thu | Fri | Sat | Sun |
| --- | --- | --- | --- | --- | --- | --- |
| | | | | | 1 | 2 |
| 3 | 4 | 5 | 6 | 7 | 8 | 9 |
| 10 | 11 | 12 | 13 | 14 | 15 | 16 |
| 17 | 18 | 19 | 20 | 21 | 22 | 23 |
| 24 | 25 | 26 | 27 | 28 | 29 | 30 |
Calendar


Which games did you play this past month? Also which games will you be grabbing in October.
Metroid: Samus Returns- Felt really freaking good to be playing a Metroid game again. I don't think it's as good as Zero Mission, Prime, and Super, but I think those games are as close to perfect as you can get so it's not a huge knock against it. Probably would put it on the same level as Prime 2 and 3, but better than Fusion and the rest. Love how it's structured around boss fights and that they added some new ones to the mix. Wasn't a fan of the huge melee focus for normal enemies or controlling a side scroller with the circle pad, but had no complaints otherwise. A-

Nier Automata- I only played 2B's campaign so far, so I hear it gets better. But it was fun, though not on par with Bayonetta or Metal Gear Rising. Didn't think a lot of the RPG elements worked like the world map, but there's a good blueprint Platinum has to work with there. Will revisit it sometime in the future for the other scenarios. B

Pokemon Gold- Shows its age a bit, especially compared to newer Pokemon games, but I love this game so much. A

October I'll be grabbing Mario Odyssey, Mario and Luigi: Superstar Saga remake and Destiny 2 PC (a bunch of my friends are getting it). May give Sonic Forces or A Hat in Time a go also, depends how busy I am.
_________________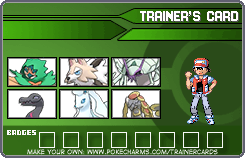 Goddess of the Seal




Posts

: 3467


Join date

: 2013-02-21


Age

: 26


Location

: Placentia, California



Uncharted: Nathan Drake Collection: 3 good games that run beautifully and still look great. You can see the cracks in them but they're definitely all still worth playing. From best to worst; 2, 1, 3. A+

Atomega: honestly I picked this up just because I like to see the studio behind one of my favorite childhood games getting new life. It's fun to give it a go every once in a while and straightforward enough that you don't have any trouble getting back in. Lack of content will be a major issue though. Just one mode and one map, and I think it's doomed to die quickly if they don't change that. B-

_________________
PSN/Steam/Galaxy/Origin: ajapam
NNID: ajapam47
uplay: ajapam34
Jill Sandwich




Posts

: 1448


Join date

: 2013-02-22


Age

: 25


Location

: Alberta



Here is what I played:

Mario + Rabbids: Kingdom Battle: I had a lot of fun playing this. The battles were the best part. Beyond that, it was just serviceable I guess, but I still enjoyed seeing the "Mario universe" in a different context through both the new genre and Rabbids crossover stuff. The third boss was awesome too. A Boss of the year contender for me. (I typically grade against a game's genre and I don't play this genre, so it is kind of tough.) Grade: B

Sonic Mania: This really felt like traveling back in time. I'm not sure I've ever had such strong nostalgic feelings playing a game. It really nails the mix of speeding through levels and the more slowed-down platforming moments. Subsequent passes through levels really shows how in-depth the level design is. I didn't love all the new platforming gimmicks or all of the bosses, but it was a really fun throwback to when I lived for Sonic's new games. The soundtrack is incredible too. Grade: B+

Life is Strange: Before the Storm (Episode 1): I was super skeptical of this game, but I really enjoyed it. Once I got used to some of the changes, it really clicked for me again. I still love the atmosphere and setting. And the music is just perfect for me. I love the original stuff, I love the licensed stuff and I love some of the moments they create with it. There is also one really creative gameplay segment that is one of my favorites in the series. Leverages the choice-based gameplay really well. This still doesn't feel like a necessary addition to the franchise, but if the other episodes are this good, I think it will be worthwhile addition. Grade: B/B+

Madden 18: I didn't play enough of this to really grade/review it, but I thought the story mode was a really nice addition to the series. I hope they build on that idea in future versions. Otherwise, it was fun to play some video game football again.

This month I want to play: Mario & Luigi: Superstar Saga on 3DS (getting this from GameFly next), Hidden Agenda (only if I can rent it, otherwise I'll wait), Super Mario Odyssey and Wolfenstein II. Might wait on Wolfenstein since it releases the same day as Mario.
I never did this, better hop to it before October's pops up.

Destiny 2 - Unlike most people here and in general, I really loved the first one. It had problems (story, totally oblivious as to what I'm doing), and luckily the second one corrected the problems I had with the first game, and improved upon almost everything. There's some things I'm not fond of (4 v 4 crucible), but I'm sure they'll slowly fix those things too. Great game! A

Final Fantasy XIV - Never beat it, and that's because the game is so long. It's fun, and it definitely has that level grind fun factor feel to it, but it definitely isn't my favorite Final Fantasy. I'm playing solo, and without Chocobot messaging me some pointers on Twitter I'd be really lost I think. It's fun. N/A until I beat it.

Everybody's Golf - Haven't played a lot because Destiny came out and I wanted to finish up things in FIFA 17 and Final fantasy XIV, but the game is incredibly fun to play. Playing online with your friends is a real blast. N/A until I play more.
_________________
Last of the Mudokons




Posts

: 3021


Join date

: 2013-02-22


Age

: 35


Location

: The thumb of Michigan



As you all know - I'm useless at actually beating games. But I've played a lot of Hollow Knight. I'm enjoying it but it has the same problem a lot of the Metroidvania games have for me which is: you have near constant momentum in the beginning then it slows WAY down. Trying to explore the last few areas without resorting to a guide has made it a little rough in the end but still really like it.

Also, playing (and modding) the hell out of the Witcher 3. I imagine I will be for months to come...
I've never really played Metroidvania games before, just didn't seem like something I'd like. I really liked Guacamelee though. How does that rank with other Metroidvania games?

And I'm with you, the older I get the worse I am at beating games. I'll beat them, but it might take a long while for a couple of titles that would have taken me no time in my youth. Life catches up with you, slows you down, and makes you want to cry sometimes.
_________________
Last of the Mudokons




Posts

: 3021


Join date

: 2013-02-22


Age

: 35


Location

: The thumb of Michigan



Guacamelee had more of a focus on precision platforming (which I really liked) whereas I think the traditional Metroidvania is more about exploration - and can admittedly get a little repetitive.

Speaking of - excited for the second one.
I've wanted to play Symphony of the Night because I've heard so much good about it, but there's something about that world/setting that doesn't appeal to me. Plus I don't like the combat from the little I've played.

I'm excited too. Got it free on PS+, if I didn't I would have never played it. One of those games I just couldn't put down. Drinkbox Studios is one of my favorite current developers, I've loved all three of the games they've put out.
_________________
Last of the Mudokons




Posts

: 3021


Join date

: 2013-02-22


Age

: 35


Location

: The thumb of Michigan



The fact that Guacamelee had such good platforming is why I liked it so much. Metroidvanias usually don't.
Historically I've kind of been 50/50 on them. Half the castlevania games I give up on out of boredom. I really liked Monster Tale on the DS (was pretty short though), I liked Guacamelee (like Trip said, because of the platforming). But I can see people's issue with the genre.

I think in general, as a blanket statement, I prefer linear games because the level design tends to be more finely tuned and the difficulty ramps up organically.

---
Permissions in this forum:
You
cannot
reply to topics in this forum