October 2017
| Mon | Tue | Wed | Thu | Fri | Sat | Sun |
| --- | --- | --- | --- | --- | --- | --- |
| | | | | | | 1 |
| 2 | 3 | 4 | 5 | 6 | 7 | 8 |
| 9 | 10 | 11 | 12 | 13 | 14 | 15 |
| 16 | 17 | 18 | 19 | 20 | 21 | 22 |
| 23 | 24 | 25 | 26 | 27 | 28 | 29 |
| 30 | 31 | | | | | |
Calendar

Which games did you play this past month? Also which games will you be grabbing in October.
Goddess of the Seal




Posts

: 3246


Join date

: 2013-02-21


Age

: 33


Location

: New Jersey



Metroid: Samus Returns- Felt really freaking good to be playing a Metroid game again. I don't think it's as good as Zero Mission, Prime, and Super, but I think those games are as close to perfect as you can get so it's not a huge knock against it. Probably would put it on the same level as Prime 2 and 3, but better than Fusion and the rest. Love how it's structured around boss fights and that they added some new ones to the mix. Wasn't a fan of the huge melee focus for normal enemies or controlling a side scroller with the circle pad, but had no complaints otherwise. A-

Nier Automata- I only played 2B's campaign so far, so I hear it gets better. But it was fun, though not on par with Bayonetta or Metal Gear Rising. Didn't think a lot of the RPG elements worked like the world map, but there's a good blueprint Platinum has to work with there. Will revisit it sometime in the future for the other scenarios. B

Pokemon Gold- Shows its age a bit, especially compared to newer Pokemon games, but I love this game so much. A

October I'll be grabbing Mario Odyssey, Mario and Luigi: Superstar Saga remake and Destiny 2 PC (a bunch of my friends are getting it). May give Sonic Forces or A Hat in Time a go also, depends how busy I am.
_________________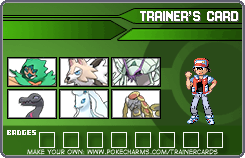 Goddess of the Seal




Posts

: 3355


Join date

: 2013-02-21


Age

: 25


Location

: Placentia, California



Uncharted: Nathan Drake Collection: 3 good games that run beautifully and still look great. You can see the cracks in them but they're definitely all still worth playing. From best to worst; 2, 1, 3. A+

Atomega: honestly I picked this up just because I like to see the studio behind one of my favorite childhood games getting new life. It's fun to give it a go every once in a while and straightforward enough that you don't have any trouble getting back in. Lack of content will be a major issue though. Just one mode and one map, and I think it's doomed to die quickly if they don't change that. B-

_________________
PSN/Steam/Galaxy/Origin: ajapam
NNID: ajapam47
uplay: ajapam34
Jill Sandwich




Posts

: 1422


Join date

: 2013-02-22


Age

: 24


Location

: Alberta



Here is what I played:

Mario + Rabbids: Kingdom Battle: I had a lot of fun playing this. The battles were the best part. Beyond that, it was just serviceable I guess, but I still enjoyed seeing the "Mario universe" in a different context through both the new genre and Rabbids crossover stuff. The third boss was awesome too. A Boss of the year contender for me. (I typically grade against a game's genre and I don't play this genre, so it is kind of tough.) Grade: B

Sonic Mania: This really felt like traveling back in time. I'm not sure I've ever had such strong nostalgic feelings playing a game. It really nails the mix of speeding through levels and the more slowed-down platforming moments. Subsequent passes through levels really shows how in-depth the level design is. I didn't love all the new platforming gimmicks or all of the bosses, but it was a really fun throwback to when I lived for Sonic's new games. The soundtrack is incredible too. Grade: B+

Life is Strange: Before the Storm (Episode 1): I was super skeptical of this game, but I really enjoyed it. Once I got used to some of the changes, it really clicked for me again. I still love the atmosphere and setting. And the music is just perfect for me. I love the original stuff, I love the licensed stuff and I love some of the moments they create with it. There is also one really creative gameplay segment that is one of my favorites in the series. Leverages the choice-based gameplay really well. This still doesn't feel like a necessary addition to the franchise, but if the other episodes are this good, I think it will be worthwhile addition. Grade: B/B+

Madden 18: I didn't play enough of this to really grade/review it, but I thought the story mode was a really nice addition to the series. I hope they build on that idea in future versions. Otherwise, it was fun to play some video game football again.

This month I want to play: Mario & Luigi: Superstar Saga on 3DS (getting this from GameFly next), Hidden Agenda (only if I can rent it, otherwise I'll wait), Super Mario Odyssey and Wolfenstein II. Might wait on Wolfenstein since it releases the same day as Mario.
Goddess of the Seal




Posts

: 3246


Join date

: 2013-02-21


Age

: 33


Location

: New Jersey



---
Permissions in this forum:
You
cannot
reply to topics in this forum