May 2019
| Mon | Tue | Wed | Thu | Fri | Sat | Sun |
| --- | --- | --- | --- | --- | --- | --- |
| | | 1 | 2 | 3 | 4 | 5 |
| 6 | 7 | 8 | 9 | 10 | 11 | 12 |
| 13 | 14 | 15 | 16 | 17 | 18 | 19 |
| 20 | 21 | 22 | 23 | 24 | 25 | 26 |
| 27 | 28 | 29 | 30 | 31 | | |
Calendar


These are always fun, so what you guys play last month?
_________________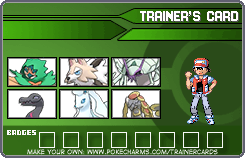 Goddess of the Seal




Posts

: 3467


Join date

: 2013-02-21


Age

: 27


Location

: Placentia, California



Actually played quite a few games last month (was cool they were shorter)

Splatoon 2- Never really got that much into 1, just the single player and a taste of the MP. So this one was a lot fresher to me. Also nice to be able to bring it anywhere, especially since matches are shorter. The concept is just a lot of fun and it's cool that I can still find a way to do well even when I'm off my game in taking out other players. B+
PlayerUnknown's Battlegrounds- This game feels pretty unpolished and has a fair share of glitches, but god damn is the concept incredible. Basically has you parachute onto an island then turns into The Hunger Games, based around finding weapons, armor, and vehicles to beat 100 other players. Map is huge, but more area gets uninhabitable as you go on forcing confrontation. A lot of fun with friends too B+
Sonic Mania- It's everything I could have ever wanted from a Sonic game A+
Uncharted: The Lost Legacy- My favorite Uncharted since 2. Loved Chloe and Nadine's chemistry, what worked in 4 is still there while what bugged me is either gone or works here. Basically trims the fat so all I get is the stuff I like in Uncharted. A-
_________________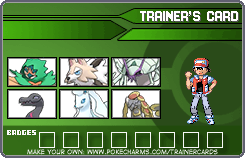 Goddess of the Seal




Posts

: 3467


Join date

: 2013-02-21


Age

: 27


Location

: Placentia, California



Valley: Short indie first-person platformer with a heavy emphasis on momentum that works better than it should. I really enjoyed using the grapple and zooming around some of the more open areas. Wish it would've been tougher though. It has a neat mechanic where you can give and take life from the environment which works like health. Dying also takes life in order to revive you, and if you suck all of the life from the valley and die it's game over.  It's just too easy for that to have any weight, though. B

Persona 5: I think we missed last month so I'm putting it here. I probably don't need to rehash my likes and dislikes. Also, I can't lie, the music was a let-down. Where dem map themes at? B+

Not sure what else I played last month. I jumped into Bloodborne but I'm stuck on the first boss, and tried some Shovel Knight but it didn't grab me.

_________________
PSN/Steam/Galaxy/Origin: ajapam
NNID: ajapam47
uplay: ajapam34
Jill Sandwich




Posts

: 1448


Join date

: 2013-02-22


Age

: 26


Location

: Alberta



Final Fantasy XII The Zodiac Age: FFXII ranks second only to FFVII on my list of favorite Final Fantasy games, and ranked right up there with Dragon Quest VIII on my list of favorite PS2 games. The PS4 remaster took an already great game and made it even better, not just with graphics, but with tweaks to the gameplay and added content. It's been a long time since I've so completely set aside everything else for one game. I might just make this game my second Platinum trophy ever (my first Platinum, incidentally, was for the PS4 version of FFVII). A++++++++++++
_________________
I'm the number one mack daddy of Oklahoma City...
PSN: Super_King666
Nintendo: SanAndreasX
Steam: San_Andreas_X
3DS Friend Code: 2294-5129-1033
Biotic God




Posts

: 1039


Join date

: 2013-02-22


Age

: 41


Location

: Midgar



I feel old because I have such a hard time remembering this kind of stuff.

Final Fantasy XII - My second time playing this one, and I thoroughly enjoyed playing it again. I really rushed through my first run of the game, because I was trying to beat it before XIII came out. Definitely enjoyed it more this time. If it had a better story, this would probably be my third favorite Final Fantasy game. The battle system is my second favorite, just behind Final Fantasy VII. Characters are a bit lame too, besides Fran. A

Uncharted - The Lost Legacy - I love Uncharted, no sense saying anything else about it. Probably my least favorite out of the 4 but still an awesome game from beginning to end. A

Crash Bandicoot - About 2/3 through the game. I enjoy it, but it's also very frustrating. I never played it when it originally came out, so to say I suck balls at it would be an understatement. I sent Matt a lot of texts about how frustrating it is. I need to get back to it. N/A
_________________
Last of the Mudokons




Posts

: 3022


Join date

: 2013-02-22


Age

: 35


Location

: The thumb of Michigan



I forgot to do this:

Uncharted: The Lost Legacy: I loved this. For the seven hours it lasts, it was probably the most fun I had with a game this year (though not saying it was the best). Really sold me on Chloe and Nadine as the leads going forward if they want to do so. Also has my favorite level of the year (so far) and another of my favorite moments as well. Grade: A-

Splatoon 2: This has everything to be a top tier online shooter except a developer who can competently design the whole online part which is a shame. But the core gameplay/map design/modes/etc. is so good. The single-player wasn't quite as impressive this time around as the first for me though. Grade: B+

Hellblade: This hasn't really stuck with me. The sound design is incredible especially with headphones. I really respect them tackling mental illness in the way they did. The lead actress is great as is the overall presentation. The gameplay is just dull though. I went back to get a collectible I missed for the platinum and it really drove that home. Still glad I played it, but I wish I had waited for a sale in hindsight. Grade: C+
Goddess of the Seal




Posts

: 3329


Join date

: 2013-02-21


Age

: 34


Location

: New Jersey





Similar topics
---
Permissions in this forum:
You
cannot
reply to topics in this forum