August 2019
| Mon | Tue | Wed | Thu | Fri | Sat | Sun |
| --- | --- | --- | --- | --- | --- | --- |
| | | | 1 | 2 | 3 | 4 |
| 5 | 6 | 7 | 8 | 9 | 10 | 11 |
| 12 | 13 | 14 | 15 | 16 | 17 | 18 |
| 19 | 20 | 21 | 22 | 23 | 24 | 25 |
| 26 | 27 | 28 | 29 | 30 | 31 | |
Calendar


What did you play/complete this past month? Give us the mini-review.

Bonus Question: What new games will you be buying this month? Or even what old games do you plan to tackle this month?
Metal Gear Solid V: The Phantom Pain - I'm nowhere near finished but I've played more than enough to say what I think of the gameplay. It's pretty great. Some annoyances here and there and the story leaves a lot to be desired, but it does a really great job with open world stealth. Grade: A (tentative)

Undertale - A hilarious indie bullet hell/RPG hybrid with a pretty quiet release that seems to be gaining popularity just now. It could've been a pretty good joke RPG but it goes the extra mile with charming characters, a strong story, possibly the best soundtrack of the year, and a huge bag of clever tricks. Grade: A+

I don't think I'll buy any games this month apart from The Beginner's Guide, I bought today. I'll just keep working on MGSV and Xenoblade 3D

_________________
PSN/Steam/Galaxy/Origin: ajapam
NNID: ajapam47
uplay: ajapam34
Jill Sandwich




Posts

: 1448


Join date

: 2013-02-22


Age

: 26


Location

: Alberta



Here are mine:
Lara Croft Go:
Really clever take on the series. Great fit for a mobile game while being a love letter of sorts for long-time fans of Tomb Raider. I loved this (
Full Review
)
Grade: A-Until Dawn:
I loved the horror movie atmosphere of this game and how intense it felt due to the general feeling that anything I did could cause someone to die. I thought they did a great job with the butterfly effect too and making choices you made have serious effects on what happens later. It just isn't an experience that stuck with me. I think ultimately just not my kind of game and I was a little disappointed to realize some characters had plot armor of sorts. Still a pretty cool game though and should be a real winner for the right audience.
Grade: B-Tearaway Unfolded:
Super charming and cute and creative and fun. I think I slightly prefer the Vita version myself, but that will really depend on the person. Both great though.
Grade: A-Super Mario Maker:
I haven't really played enough of this to really give a verdict on this. The creation tools are really good and intuitive from the little I tried. Community levels are a mixed bag, but there are some winners in there. Seems like it could use better sorting tools unless I am missing something. Some decent levels packed-in, but they feel more there to give you ideas for creating. I wish I was more in the mood for creating, but I just haven't had the spark to do so.
I'm definitely getting the Uncharted Collection and maybe Rock Band 4 or the new Zelda on 3DS this month. Hoping to rent Yoshi's Woolly World.
Batman: Arkham Knight: Since my gaming these days can only seem to occur on the weekends, it isn't unreasonable that this is the game I've spent most of the month with. Finished the story mode with 100% completion, which I haven't done with an Arkham game in the past. For the most part, I was very satisfied with Arkham Knight. The story was great although the revelation about who the Knight was didn't really go anywhere by the end. I think the Batmobile was kickass but I'll admit that using it for a few Riddler challenges was very frustrating (in particular, the off-putting change of directional controls when scaling a wall with obstacles). The Riddler stuff really annoyed me. I spent the last portion of the game finishing all of this challenges just for the chance to punch him in the face repeatedly. Also, in regards to the Batmobile, some of the chase side quests (the Firefly and APC stuff) were a little nuts due to a) lack of control whenever you'd boost and b) the way the game would put shit in the your path just to slow you down. However, once I found out that I could change the perspective when driving made those moments easier. It looked great, sounded great and ended great. A

I have plenty of options right now: getting back in on Bloodborne, Dying Light. I'm currently playing Metal Gear Solid 4 and progressed even further into the story (although the game has frozen on a loading screen somewhere in Act 2; no choice but to uninstall and reinstall).
I really do plan to purchase MGS V: TPP and Uncharted Collection.[/b][/b]
_________________
"I'm not married, I don't have any kids and I'd blow your head off if someone paid me enough." -Grosse Pointe Blank
Xbox Live: MongoSantaMaria
Beary Bad Joker




Posts

: 885


Join date

: 2013-02-22


Age

: 38


Location

: Arkansas



I forgot about downloadable stuff. Definitely getting the final Life is Strange episode when it releases. I will likely get the Witcher 3 expansion too, if not this month before year's end.
Persona 4 - I've never played a game like this before. Story had me hooked all the way through the tutorial, so it aced that test. I'm past the first exam period and now I'm trying to beat the King in Yukiko's castle. Starting to think that it's something that I'm not supposed to be able to do yet. But I really like the pacing—how you're racing to beat the weather, and then just studying every night to do well on exams. That's some realism! Music's addicting. Collecting cards makes ANYTHING better. Definitely the longest play sessions I've ever had with my Vita. A

Has a Bad Case of Headcrabs




Posts

: 319


Join date

: 2013-02-22


Age

: 26


Location

: Vancouver



Metal Gear Solid 5 mostly, but haven't beat it yet so won't grade it. Expect a good score though loving it a lot. Also 

Prince of Persia: Warrior Within: Platforming is amazing, combat is horrible. Didn't mind the shift in tone as much as I thought it would save the really out of place music. C+

As for games I'm getting, DBZ Butoden on 3DS of all things. Liked the demo a lot and Amazon preorder comes with a Japanese SNES DBZ game that's supposed to be really good. May also get Halo 5, would be a sure thing if it wasn't so close to Fallout. May just wait for my birthday.
_________________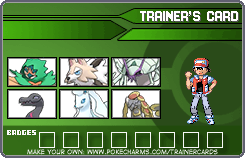 Goddess of the Seal




Posts

: 3467


Join date

: 2013-02-21


Age

: 27


Location

: Placentia, California




---
Permissions in this forum:
You
cannot
reply to topics in this forum