July 2019
| Mon | Tue | Wed | Thu | Fri | Sat | Sun |
| --- | --- | --- | --- | --- | --- | --- |
| 1 | 2 | 3 | 4 | 5 | 6 | 7 |
| 8 | 9 | 10 | 11 | 12 | 13 | 14 |
| 15 | 16 | 17 | 18 | 19 | 20 | 21 |
| 22 | 23 | 24 | 25 | 26 | 27 | 28 |
| 29 | 30 | 31 | | | | |
Calendar

Page 4 of 4 •

1, 2, 3, 4

I'm not getting the Switch at launch. I decided to get Zelda on Wii U. Hopefully there isn't too much of a drop off compared to the Switch version. I don't think I really got my money's worth out of my Wii U so I might as well get one more big release out of it.

I'm sure I will get a Switch someday, but probably will wait until there is a price drop or some kind of a remodel. I am excited to see more game announcements this year, because after Zelda nothing really jumps out at me until Mario.

Also, I watched a Giant Bomb video of them playing 1-2 Switch. That should be a pack-in. They are our of their damn minds charging full price for that.
_________________
[
Cigar-chomping Dirty Old Man




Posts

: 643


Join date

: 2013-02-21


Age

: 31


Location

: Wisconsin



My impressions of the Switch are kind of mixed so far. I think as a handheld the Joy-Con are actually very impressive controllers. You have the four shoulders and clickable sticks. The tablet itself is nice and the way the the Joy-Con detach is just slick. No previous handheld can really compete with that stuff. The only real issue is the lack of a true d-pad when portable. Being able to use each as an individual controller doesn't mitigate this for me personally, but people's individual usage of that aspect will vary obviously.

As a console, the controls aren't great though. The buttons and controllers themselves are too tiny. A Pro controller purchase was necessary for me. And that is where those accessory costs I talked about before launch start to come into play. Though I do love the Pro controller. It's lack of analog triggers is really the only thing I can fault. I luckily have not had a single issue with my Joy-Con desyncing though. I know others have even after the Day 1 update though.

I don't like the dock. I'm not surprised people are being careful with theirs and still getting scratches. They have bare plastic going right up against a plastic screen. It seems ill-conceived. This is made worse since some of docks are getting bent during some phase whether it be production or packaging. I think an open-faced design would have been more appropriate. I'm guessing Nintendo was thinking this would make it feel more like a console/hyrbid where as an open-design would make it feel more like handheld with TV-out (it is both of those things really, but I understand audience perception plays a role).

Overall it is a surprisingly cool piece of hardware from Nintendo. But as with previous handhelds/portable hardware, it will likely be perfected in a revision. I still dig it though and am looking forward to seeing what software will be coming to it in the future.
Goddess of the Seal




Posts

: 3329


Join date

: 2013-02-21


Age

: 34


Location

: New Jersey



I'm betting eventually we'll see some novelty Joycons. One with a normal D-Pad, one with Gamecube buttons (when Smash comes out), etc. One thing that bugs me about the dock too is how part of the screen is just sticking out. The only real practical purpose of designing it that way is to protect the screen from dust, but part of it is still vulnerable to that.

Also hoping if there are revisions (which if this thing takes off there certainly will be) that they make MP games which let you use a second Switch as a Wii U tablet. Like how you'd do 3DS MP, but one Switch is on the TV for asymmetrical MP. Despite it flopping, I saw so much local MP potential in Nintendoland and would like to see stuff like that as a minigame.
_________________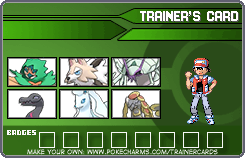 Goddess of the Seal




Posts

: 3467


Join date

: 2013-02-21


Age

: 27


Location

: Placentia, California



So I'm not a fan of paying online period like Trip, but between the $20 price tag and that Nintendo online games are really different than what I get on PC I see myself biting for that. A little confused on how the NES/SNES games you get with the sub works but sounds better than their initial plan
_________________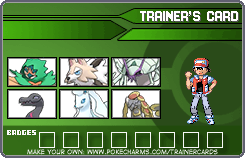 Goddess of the Seal




Posts

: 3467


Join date

: 2013-02-21


Age

: 27


Location

: Placentia, California



I think my issue is the price tag for every online service makes the idea of owning multiple consoles less and less appealing.
Goddess of the Seal




Posts

: 3582


Join date

: 2013-02-25


Age

: 30


Location

: Colorado



I am a hard sell on this obviously, but I find zero value in Nintendo's online sub. Obviously the way they handle online play and the whole app thing speaks to why that isn't worth paying for. And at this point I have played (and have multiple ways to play) any NES game I want to (they recently said it is just NES games to start). I mean I guess they are adding online play to NES games, so that is something if not something that holds much appeal to me. So $20 to rent licenses for various NES games isn't really enticing either. I mean at least they didn't have the gall to try and charge $60 for something that is not on par with the competition's programs (which I also find overpriced).
Goddess of the Seal




Posts

: 3329


Join date

: 2013-02-21


Age

: 34


Location

: New Jersey



The NES thing doesn't really appeal to me either. I just stopped paying console online PS+ and XBL once my Gold expires, but what really may make it work is the discounts. I really love Virtual Console so I think that could end up justifying it if it's that low. Plus like I said before for me personally, Nintendo games are different than what I'm playing online on PC. PS4 has a couple that seem interesting like that David Jaffe game, but I can get by without Uncharted or Killzone MP when I have other shooters on Steam for free.
_________________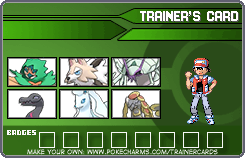 Goddess of the Seal




Posts

: 3467


Join date

: 2013-02-21


Age

: 27


Location

: Placentia, California



Page 4 of 4 •

1, 2, 3, 4


Similar topics
---
Permissions in this forum:
You
cannot
reply to topics in this forum