August 2019
| Mon | Tue | Wed | Thu | Fri | Sat | Sun |
| --- | --- | --- | --- | --- | --- | --- |
| | | | 1 | 2 | 3 | 4 |
| 5 | 6 | 7 | 8 | 9 | 10 | 11 |
| 12 | 13 | 14 | 15 | 16 | 17 | 18 |
| 19 | 20 | 21 | 22 | 23 | 24 | 25 |
| 26 | 27 | 28 | 29 | 30 | 31 | |
Calendar


The usual. Give us your thoughts on the games you played and/or finished this past month. Also let us know what you plan to pick up in November.
Goddess of the Seal




Posts

: 3329


Join date

: 2013-02-21


Age

: 34


Location

: New Jersey



Metal Gear Solid 5- Best stealth gameplay I've ever seen. Story is disappointing but it stings less when its this much fun.
A
My review
http://www.pixlbwww.pixlbit.com/review/942/metal_gear_solid_v_the_phantom_pain_review
Life is Strange-Episode 5 really hurt this one for me. Just didn't like it which is especially bad in an episodic game building at a big finale the whole time. Gonna review it more in depth but for now
C+
Halo 5- Very disappointed. Campaign was just mediocre, with some downright baffling design choices I'll get into when I review it. But for now, campaign gets a
C-
while the whole package is a
C+
. Cause Warzone (basically capturing bases against players with AI enemies running around) is fantastic.
DBZ Extreme Butoden-  DBZ fighting game on 3DS. Neat ideas, but pretty shallow. Think I'm trading it in.
D+
_________________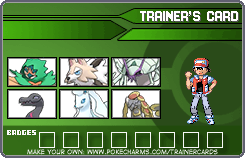 Goddess of the Seal




Posts

: 3467


Join date

: 2013-02-21


Age

: 27


Location

: Placentia, California



Dragon Quest Heroes: The World Tree's Woe and the Blight Below - I went into this thinking this was going to be a Warriors game with Dragon Quest fan service. And while it does have a lot of the elements of a Warriors game, they did flesh it out with a lot of Dragon Quest mechanics. It's my favorite Musou game to date and one of the funnest games I've played this year. A-

Tales of Zestiria - liking the cast of characters and the more open, Dragon Quest VIII-esque world so far. Namco really tried to make this a more seamless experience than past Tales games. This game is great, and I can't wait to see what they do with Tales of Berseria. A
_________________
I'm the number one mack daddy of Oklahoma City...
PSN: Super_King666
Nintendo: SanAndreasX
Steam: San_Andreas_X
3DS Friend Code: 2294-5129-1033
Biotic God




Posts

: 1039


Join date

: 2013-02-22


Age

: 41


Location

: Midgar



The Beginner's Guide - Really enjoyed the story on this one. It gets pretty serious but it manages to stay down to earth for the most part, and it's something I've never seen a game attempt. It kind of makes you want to create your own game. Some of the later level designs in particular are fantastic. The $10 entry fee is a bit steep but my first playthrough was probably the most engaging and affecting gaming I've done all year. A-

Alone in the Dark (1992) - The controls have obviously aged poorly, and the goofy monster designs and Banjo-Kazooie xylophone don't help it as a horror game. Yet, there's something satisfying about it. With the help of numerous saves and an occasional walk-through, it was a neat little run-through a piece of history. Despite it's age you can still get the sense that it was cool and important in it's time. Plus, it feels like a classic haunted house full of traps and curses which I still love for some reason, as silly as it is. Considering it's over 20 years old, I'd give it a B-

Kind of cheated with the latter because I just played it in the past few days, but I figured I might forget about it by the time we do november.

_________________
PSN/Steam/Galaxy/Origin: ajapam
NNID: ajapam47
uplay: ajapam34
Jill Sandwich




Posts

: 1448


Join date

: 2013-02-22


Age

: 26


Location

: Alberta



Just realized I never did this:

Life is Strange Episode 5: My least favorite episode. I like my ending, but it was missing some of the things I liked so much about the game in previous episodes. I still enjoyed the game overall. Episode Grade: B- Overall Grade: B+

Sunset Overdrive: Really like the way this game added challenge to platforming in an open-world. And how it combined traversal and combat. Also has the weapons and humor I covet from an Insomniac game. Grade: B+/A-

Yoshi's Woolly World: Fantastic exploration-based platforming wrapped in an incredibly well-realized and adorable art style. Love the way it constantly keeps you on your toes with new platforming mechanics and level design ideas. Grade: A-

Also replayed the Uncharted games on PS4. I love this series.
Goddess of the Seal




Posts

: 3329


Join date

: 2013-02-21


Age

: 34


Location

: New Jersey



Wipeout 2048 - finally put some time into this on my Vita. I think I like it better here than on console—it's one of those games that you can never sit close enough to. I like that I can jump into it and do half decent. It would also be really fun to get really good at the tracks and nail every boost. A-
Has a Bad Case of Headcrabs




Posts

: 319


Join date

: 2013-02-22


Age

: 26


Location

: Vancouver




---
Permissions in this forum:
You
cannot
reply to topics in this forum