April 2019
| Mon | Tue | Wed | Thu | Fri | Sat | Sun |
| --- | --- | --- | --- | --- | --- | --- |
| 1 | 2 | 3 | 4 | 5 | 6 | 7 |
| 8 | 9 | 10 | 11 | 12 | 13 | 14 |
| 15 | 16 | 17 | 18 | 19 | 20 | 21 |
| 22 | 23 | 24 | 25 | 26 | 27 | 28 |
| 29 | 30 | | | | | |
Calendar


Which games did you play last month?

And which games are you getting in November?
Goddess of the Seal




Posts

: 3329


Join date

: 2013-02-21


Age

: 34


Location

: New Jersey



Super Mario Galaxy: I don't know why it didn't click with me the first time I played it. This game is great. Had me saying "wow, that's cool" more than I have in quite a while. I even went straight for all 120 stars, which is rare for me these days. A+

Metal Gear Solid V: The Phantom Pain: Some of the most brilliant gameplay I've ever experienced wrapped in a mediocre, cookie-cutter package. A-

Metal Gear: Apart from the combat and a little unfortunate padding, this has aged pretty well. The way the big twist with Big Boss is handled is pretty neat. B+

_________________
PSN/Steam/Galaxy/Origin: ajapam
NNID: ajapam47
uplay: ajapam34
Jill Sandwich




Posts

: 1448


Join date

: 2013-02-22


Age

: 26


Location

: Alberta



Beat Final Fantasy XIII-2. Combat is pretty much the same as XIII, but traversing the world is a lot more fun since it is a lot more open. Shines brighter than XIII in some spots but is duller in others. B

Dragon Quest VII - Still playing it. It's one long game, I've played almost 35 hours and I'm probably only 1/3 through the game. Not my favorite DQ game, but still a good old fashioned JRPG, which I love.
_________________
Last of the Mudokons




Posts

: 3022


Join date

: 2013-02-22


Age

: 35


Location

: The thumb of Michigan



Superhot- Great game, more puzzle game than FPS but still my favorite this year. Pretty trippy story and super addictive limitless modes. A

Gears 4- It's more Gears, but not as good as the original trilogy. Don't like these characters, some of the map/encounter design, or the robot enemies. Also not a fan of how the game gives me no reason to not carry a Lancer and Shotgun almost always, only briefly swapping them if I see something super powerful. Still, when it's fun it's still fun. C+

Bloodborne The Old Hunters- It's more Bloodborne which is a good thing, but has a pretty rocky start. The DLC just immediately slams a brick wall in front of you and it's absurd the amount of crap you have to go through before you get to the second lantern. Still great once you get past that though. B+
_________________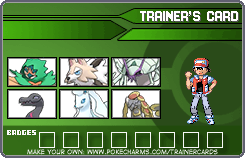 Goddess of the Seal




Posts

: 3467


Join date

: 2013-02-21


Age

: 27


Location

: Placentia, California



The first area in the Old Hunters is rough.
Goddess of the Seal




Posts

: 3582


Join date

: 2013-02-25


Age

: 30


Location

: Colorado



Let's see:

Rise of the Tomb Raider Blood Ties DLC: I really liked this a lot. Loved being back in the Manor. Nice combination of exploration, family/series history and fun easter eggs with a couple neat puzzles of sorts. I'm going to grade this on its own, but if Lara's Nightmare was counted as a part of this it would bring the grade down. It's kind of terrible. Grade: A-

Gears of War 4 Campaign: Didn't put enough time into the other modes to really judge, but I enjoyed the campaign. Nothing special, but a fun campaign with great enemy variety that keeps the action-heavy nature from getting repetitive. It also kind of did one of my pet peeves right in a way that I didn't dislike it. It doesn't feel super memorable though and since it is sort of been-there/done-that certainly not impactful like the first. Grade: B

I think that's all I finished.

For November, I mainly want to play Watch Dogs 2, but I'm hoping to rent it. Otherwise, I want to look into trying out some games I missed earlier in the year over the next two months. Maybe some Black Friday deals or being able to rent them.
Goddess of the Seal




Posts

: 3329


Join date

: 2013-02-21


Age

: 34


Location

: New Jersey



I asked for Battlefield and Titanfall for my birthday so I'll probably play them along with Pokemon. God I can't wait for Pokemon
_________________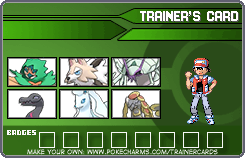 Goddess of the Seal




Posts

: 3467


Join date

: 2013-02-21


Age

: 27


Location

: Placentia, California



The 7th Dragon III: Code VFD - Found the collectors' edition of this and bounced for it. It's a lot like Etrian Odyssey only in third person, which shouldn't be surprising as there's a lot of overlap in the staff who worked on EO and T7D series. I'm enjoying it a lot, and the music (from Yuzo Koshiro) is catchy enough that I listen to it over my car radio. A-

Pong - the gaming sensation of 1972. I used my big white rectangle to knock the white square past my opponent's big white rectangle. Several variations including two white rectangles per side, one white rectangle batting a white square against a wall, and much more. Realistic "beeps" and "boops". B

Asteroids - You fly around shooting rocks. Yes, rocks. Even back when I was a kid this never was a huge favorite of mine. Its controls are frustrating.  C
Missile Command - I used my cursor to target antiballistic missiles in an ultimately futile effort to defend six California cities from nuclear holocaust. A-

Yars' Revenge - You're a mutant fly trying to destroy the evil "Qotile" with a laser cannon while avoiding guided missiles and the fiery swirl fired by the Qotile. I actually made a Youtube video of a playthrough. A-

Centipede - Centipede combines the steady progression and solid obstacles of Space Invaders with the dive-bombing aspect of Galaxian/Galaga, resulting in a shooter which is difficult as fuck because your attention has to be constantly split between shooting the advancing centipede at the top of the screen and avoiding being killed by the spider at the bottom of the screen. One of the more brilliant games of the early 80s.  A

Millipede - Centipede on steroids. A

Crystal Castles - You're a bear (yes, a bear) collecting gems from the roof of isometric pseudo-3D mazes while avoiding killer trees, worms, witches. Heavy use of chiptune versions of public-domain classical music. Fuck the bees. B+

There's only one game I care about in November: Final Fantasy XV.
_________________
I'm the number one mack daddy of Oklahoma City...
PSN: Super_King666
Nintendo: SanAndreasX
Steam: San_Andreas_X
3DS Friend Code: 2294-5129-1033
Biotic God




Posts

: 1039


Join date

: 2013-02-22


Age

: 41


Location

: Midgar




---
Permissions in this forum:
You
cannot
reply to topics in this forum