August 2019
| Mon | Tue | Wed | Thu | Fri | Sat | Sun |
| --- | --- | --- | --- | --- | --- | --- |
| | | | 1 | 2 | 3 | 4 |
| 5 | 6 | 7 | 8 | 9 | 10 | 11 |
| 12 | 13 | 14 | 15 | 16 | 17 | 18 |
| 19 | 20 | 21 | 22 | 23 | 24 | 25 |
| 26 | 27 | 28 | 29 | 30 | 31 | |
Calendar


We didn't have it yet so thought I'd put it in.
_________________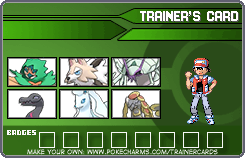 Goddess of the Seal




Posts

: 3467


Join date

: 2013-02-21


Age

: 27


Location

: Placentia, California



I have been on a kick of replaying old favorites this month. FFX and Chrono Trigger specifically.

I meant last month...yeah.
Last edited by Krubixcube on Sun Jun 07, 2015 11:25 pm; edited 1 time in total
Goddess of the Seal




Posts

: 3582


Join date

: 2013-02-25


Age

: 30


Location

: Colorado



Here is what I finished:
Wolfenstein: The Old Blood:
It still has great shooting and some really good encounters, but it is lacking the good story of The New Order and some smaller things like the laser tool that made it a much more complete experience. I also preferred the structure of TNO with the hub you returned to. Did a more in-depth review
here
.
Grade: B/B-Life is Strange Episode 3:
Another great episode of this for similar reasons to why I have liked the game so far. The ending was particularly wild. Can't wait for the next episode.
Grade: A-Saints Row IV:
The superpowers make it feel like a different series altogether at times, but the humor makes it still feel distinctly Saints Row. I had a blast with it despite the awful and lazy enemy placement in a lot of the missions.
Grade: B
Goddess of the Seal




Posts

: 3329


Join date

: 2013-02-21


Age

: 34


Location

: New Jersey



Here's the only one I actually beat
Halo 2 Anniversary- I know I've played it before many times, but I haven't done that in a while and it's a remake, so I'm gonna do it anyways. Didn't like some changes aesthetically, but that's what the graphic swap option's for. Surprised how my opinion's basically unchanged on it. Amazing enemy variety, level design, and weapon rotation. Thought I'd like it less, but no. This game's just as perfect as I remember. A+

Need to get back to Sunset Overdrive. Hopefully I'll talk about that next month. Good stuff so far.
_________________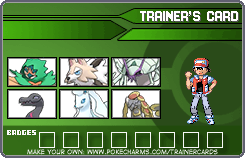 Goddess of the Seal




Posts

: 3467


Join date

: 2013-02-21


Age

: 27


Location

: Placentia, California



Never Alone - I've been trying to make an effort to finally start playing all of those PS+ free games I get, at least the ones that look interesting. This is a really short game, but an enjoyable short one. Any longer and I think it might have overstayed it's welcome. The setting is winter, so it already is awesome for that reason alone. My favorite part of the game was the little documentary clips that you unlock when finding them in the levels, they tell you more about the real life people and their day to day life in the harsh winter environments. Loved the cut scenes as well. Very educational. B

Valiant Hearts - Another PS+ freebie. Told a really interesting story, and had a awesome art style (seems like most PS+ games do). I kept playing the game for the story, not much of a fan of 2D puzzlers. It was nice to see a war game about World War I, since there have been very few. Like Never Alone, there's lots of information on the war, so history fans would probably enjoy the game. The best part of the game though to me was the soundtrack, it's beautiful. B

God of War II - Played this one on the Vita. It's nice to be able to take the game with you, but this HD remake doesn't look much better than the PS2 version. At times the sound is shitty too. Still a great game though, and had fun replaying it. I wish they would have rethought the back touchscreen for opening chests. A

Murasaki Baby - Another PS+ freebie. Has an art style that would make Tim Burton smile, and wonderful creepy soundtrack. Too bad the touch controls at times are really finicky. If they would have let you control your character with an analog stick the game would have been a lot more enjoyable, but using the touch screen to guide your character blocked what you were seeing, plus was touch. It's too bad, because it would have been a lot better. C-

Grand Theft Auto V - It's great. Glad I waited for t he PS4 version, because I just would have turned around and refought it like I did with The Last of Us. I don't like it more than Ni No Kuni, but it might beat out The Last of Us for my favorite game of 2013. Trevor is gross and annoying, just want to throw that in there. One disappointment is the radio stations, seemed to have a mediocre song selection, kind of like GTA4. Seems like the PS2 games are the only ones with really good soundtracks, but I really like that JB Smoove is a host on one of the stations. A+
_________________
Last of the Mudokons




Posts

: 3022


Join date

: 2013-02-22


Age

: 36


Location

: The thumb of Michigan




---
Permissions in this forum:
You
cannot
reply to topics in this forum