July 2019
| Mon | Tue | Wed | Thu | Fri | Sat | Sun |
| --- | --- | --- | --- | --- | --- | --- |
| 1 | 2 | 3 | 4 | 5 | 6 | 7 |
| 8 | 9 | 10 | 11 | 12 | 13 | 14 |
| 15 | 16 | 17 | 18 | 19 | 20 | 21 |
| 22 | 23 | 24 | 25 | 26 | 27 | 28 |
| 29 | 30 | 31 | | | | |
Calendar


I guess we needed a new one of these even though the old one was just bumped. Tell us/review whichever games you played in October and let us know which games you'll be getting in November.
Goddess of the Seal




Posts

: 3329


Join date

: 2013-02-21


Age

: 34


Location

: New Jersey



At this point, I'm set on the Witcher for a while. I might finally go back and do all the chocobo breeding/battle arena stuff for the Final Fantasy VII remaster.

Anyway, long story short, my November goal is to clear a few games off of my plate before Christmas.
Goddess of the Seal




Posts

: 3582


Join date

: 2013-02-25


Age

: 30


Location

: Colorado



Uncharted 4 - Just replayed this as part of a Uncharted marathon and I feel like I should re-evaluate it. I still think the story is really awkward and there are too many parts that can easily be skipped when replaying it, but what it does with platforming is really great and I think it takes advantage of mobility in combat better than any of the other games. I also like the Nate/Elena side of the story even though they've done that in like every game. Their relationship here is more charming. I'd definitely say it's better than 3, probably a better game than the first though I might enjoy that one more for pure nostalgia.

Getting Over It With Bennett Foddy - Some odd but charming attempt at an art game from the dude who made QWOP. It's... actually pretty fun. Though not super in-depth and it's made to be virtually unbeatable, so keep that in mind once it comes to steam. It was a humble bundle bonus for me. B-

Cuphead - Beautiful art and a great matching soundtrack, but I find the gameplay a little inconsistent. There are battles with too much randomness and that really bugs me. In regards to the debate whether it should have a proper easy mode I always say devs should be free to deliver the experience they want in a game, but because of that randomness it doesn't feel fine-tuned enough to be a game that forces you to push through the difficulty. Actually I'm quite sure the difficulty is just padding here so they charge 20 bucks for it and earn back their investment. The easy mode they did put in is kind of pointless since you can't progress with it and it changes to much to help you train for the normal difficulty and is way too easy. I won't be surprised if they change it later. B, but I should still beat it
Last edited by ajapam on Sat Nov 04, 2017 8:14 pm; edited 2 times in total

_________________
PSN/Steam/Galaxy/Origin: ajapam
NNID: ajapam47
uplay: ajapam34
Jill Sandwich




Posts

: 1448


Join date

: 2013-02-22


Age

: 26


Location

: Alberta



I seem to recall my ratings of Uncharted after I finished 4 was 2, 4, 1, 3 - would be up for replaying it one of these days.
Goddess of the Seal




Posts

: 3582


Join date

: 2013-02-25


Age

: 30


Location

: Colorado



Haven't beat Cuphead or Destiny 2 yet, but enjoyed what I played of both.

Mario and Luigi: Superstar Saga + Bowser's Minions- A good remake of a game I love. Great puzzles, combat, exploration, and hilarious. Prefer the look of the GBA game, more vibrant colors there and felt easier getting the timing down there. Might be remembering wrong. Also felt some parts were made too easy. Do like how they changed the last boss (who was already pretty tough) even tougher. Though ironically they took out the hardest part where you have to dodge a huge wave of attacks at 1 health. Minions side game is funny, but bad gameplay. Felt like a mobile game in all the wrong ways. A-
Mario + Rabbids: Kingdom Battle- I'm one of those people who actually think the Rabbids are pretty funny. Plus I loved how it took out the most annoying parts of X-Com (super long battles and ridiculous misses) and made me enjoy a game in a genre I wish I enjoyed more. Was a bit too limiting with how you always had to have Mario and at least one Rabbid, but still a great time. B+
Super Mario Odyssey- I got through all the kingdoms now and I like it, but don't love it. Moving around the worlds is a blast and the capture mechanic is so fluid while giving so many possibilities. But finding moons wasn't really satisfying. There's way too many of these. Hell, Toadette gave me moons for finding moons. So I never felt like getting one was a big deal. It was too easy too, got a little better for the post game content. But that last kingdom went overboard, a 15-20 minute segment with no checkpoints. I couldn't have fun when I crazy awesome things happened, I was too paranoid about not dying. Despite these gripes, this game still is a ton of fun. B+
_________________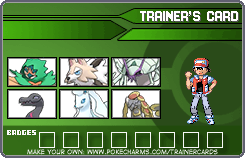 Goddess of the Seal




Posts

: 3467


Join date

: 2013-02-21


Age

: 27


Location

: Placentia, California



Here are mine:

Metroid: Samus Returns: Good game. Combat got repetitive especially the boss fights, but it does the whole exploration/upgrade progression thing well. I loved the last segment too because of something you unlock. Grade: B

Destiny 2: Campaign seems like a nice improvement from the first. Much more and better story this go around and some actually memorable action/combat/vehicle segments in the story missions. I'm really enjoying the Crucible multiplayer which I admittedly never tried much in the original, so can't compare. It's fun though. Grade: B

Mario & Luigi: Superstar Saga + Bowser's Minions: One of my favorite RPGs. Funny and really fun to play whether exploring, puzzle-solving or in combat. Felt like Mario crossed with 2D Zelda with its own style of turn-based combat. I loved it. I didn't finish the Bowser's Minions part. Funny dialogue, but a bit too boring to keep going. Grade: A-

Life is Strange: Before the Storm Episode 2: Starts out a bit slow and there is nothing on the same level as the D&D game from the first episode, but the final stretch is really strong. Surprised me in several ways. Looking forward to the final episode. Grade: B

Super Mario Odyssey: Awesome moveset that is really fun to toy around with. Creative game with great fanservice and some really good platforming segments littered around, just not enough for my taste. Some really lame moons, questionable motion controls and some dead space in some of the larger worlds bring things down as well. Still a very fun game. Grade: B+

Might try to rent Super Lucky's Tale or Need for Speed Payback this month. And then I bought the Horizon expansion which comes in a couple of days. Otherwise, just going to continue working on stuff I'm playing now. Mainly Wolfenstein and Assassin's Creed: Origins. I have Hidden Agenda too which I was hoping to play with friends last night, but we never got around to it. Might just play it by myself, but not sure.
Goddess of the Seal




Posts

: 3329


Join date

: 2013-02-21


Age

: 34


Location

: New Jersey



This month I'm picking up Super Luckys Tale and Pokemon. Also asking for Doom and The Evil Within 2 for my birthday. Been hearing too many good things on the second to pass it up.
_________________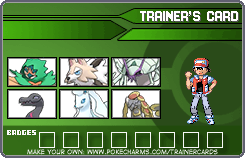 Goddess of the Seal




Posts

: 3467


Join date

: 2013-02-21


Age

: 27


Location

: Placentia, California



Crash Bandicoot - Growing up with my PS1, platformers weren't really the games I'd go to for whatever reason. Back then I really loved playing Final Fantasy, Metal Gear Solid, Resident Evil, and anything else Square put out. My sister had a PS1 and would always buy the Crash games, and I never played them to their completion but I did play them. So this is really the first time I attempted to really beat them other than playing a bit on my PSP. Fuck me this game is hard. If I played them growing up that might be a different story, but not now, not when I'm used to things like double jumps. The game is fun when I'm not furious with the cheap deaths, and I really like the level designs. If playing a tough platformer is your thing, then this game's for you. B

Crash Bandicoot 2 - Definitely much easier than the first, beat most of the bosses on the first try. The levels aren't as fun as the first either, but they're easier so why am I complaining? I obviously liked the snow levels, and having a bit more story is nice. I didn't hate my life playing this game, so I'm guessing I liked it more than the first. B

MediEvil - One of those many franchises that Sony has that they need to do something with. Kind of a hack and slash Zelda set in a Tim Burton Halloween world. The combat can be wonky because of the bad camera angles, but it's still an enjoyable game. The best part about the game is the levels and the music and the characters that make up the world. If MediEvil 2 was available on the PSN I'd definitely try that, and I had such a good time I'm half contemplating buying the PSP remake to see if they improve on some of the things I had a problem with in the original. Sir Daniel Fortesque is one of my favorite characters in Playstation All Stars, so I'm glad I finally got to play his original adventure. B+

FIFA 18 - An improvement over last year's game. The passing is a lot slicker, and they improved the crossing as well. It's disappointing that they always upgrade the attacking parts of these games, since you defend as much as you attack. Not gonna grade the game, because I've played this franchise more than any other, and what it really boils down to is if it is better than the previous version, and it is.
_________________
Last of the Mudokons




Posts

: 3022


Join date

: 2013-02-22


Age

: 35


Location

: The thumb of Michigan




---
Permissions in this forum:
You
cannot
reply to topics in this forum