August 2019
| Mon | Tue | Wed | Thu | Fri | Sat | Sun |
| --- | --- | --- | --- | --- | --- | --- |
| | | | 1 | 2 | 3 | 4 |
| 5 | 6 | 7 | 8 | 9 | 10 | 11 |
| 12 | 13 | 14 | 15 | 16 | 17 | 18 |
| 19 | 20 | 21 | 22 | 23 | 24 | 25 |
| 26 | 27 | 28 | 29 | 30 | 31 | |
Calendar


_________________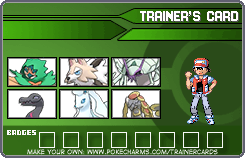 Goddess of the Seal




Posts

: 3467


Join date

: 2013-02-21


Age

: 27


Location

: Placentia, California



New games but again all I played were old ones

Far Cry 3 - Solid game, taking over outposts is fun. Didn't care about the story at all. It tries way too hard to convince you it's deep. Still Vaas is a cool villain. B+

Pool Nation - Yeah I got a pool game on Steam. It was like 1 dollar at a time and it looks like there was actually a decent amount of work put into it. It's a great time waster since I can hardly have my own pool table and it actually made me a bit better at the real thing. I still can't break by nailing the ball off the rail and into the ceiling though. B

Nidhogg - I can't remember if I played this in december or january but I'm pretty sure I didn't review it. Great multiplayer game. There's no fighting game experience required. I can only suggest it for local MP though since single player is rather limited and online is dead. I'm sure it makes for a fun drinking game A

_________________
PSN/Steam/Galaxy/Origin: ajapam
NNID: ajapam47
uplay: ajapam34
Jill Sandwich




Posts

: 1448


Join date

: 2013-02-22


Age

: 26


Location

: Alberta



Let's see:
Valiant Hearts: The Great War:
Loved this. Fun puzzles, great presentation, awesome story and characters. I prefer this sort of adventure to the newer interactive novel type stuff Telltale is doing. Wrote a longer review
here
.
Grade: A-Donkey Kong Country Returns 3D:
After playing Tropical Freeze, I wondered if the only thing holding me back from enjoying Returns was the motion controls. I did find the controls here much better, but as I played I realized TF was just a lot better of a game in most other aspects as well. Still a good platformer, but not a great one.
Grade: B-
I think that is all I finished. Also started up these:
Metal Gear Solid 3 HD:
A bit too cutscene heavy to start and I still think the controls need work, but the more I play the more I like it. Still I fear these games will just never exactly be my thing. Still much better than MGS2 already. I think I've played maybe 3-4 hours. Not sure.
Dying Light:
Kind of surprised how positive the impressions are for this. Or maybe I'm surprised how I don't feel the same. It seemed like something I might like, but I really haven't cared much for it at all. Also feels like the game's upgrade system may be working against it as it is hiding all the fun to be unlocked later. I'll probably play a bit more, but with so many other games to try, I'm close to just throwing in the towel if it doesn't improve.
OlliOlli:
Pretty cool 2D skating game, but didn't really blow me away. Something I might play here and there though.
Goddess of the Seal




Posts

: 3329


Join date

: 2013-02-21


Age

: 34


Location

: New Jersey



Dark Souls 2- I thought I'd like this for being more Dark Souls. I was wrong. So many design choices I thought I could deal with ended up frustrating me. And the world wasn't even close as fun or well designed as DS1's. Speaking of DS1, hoping to beat it this month. Seems almost endless. Anyways, C-

Grim Fandango- Fantastic point and click adventure game. Hilarious, creative, great puzzles. Check it out A-

Injustice: Whatever they're calling the PS4 version- Not a fan of Mortal Kombat style fighting that much, but it was fun enough when I was enjoying the story a lot. Plenty of great DC fanservice and one of their fun alternate universe plots. Would be a C+ without Captain Marvel, but with him I'm giving it a B. Cause Captain Marvel is awesome.
_________________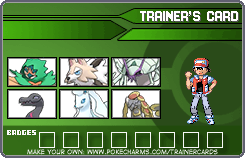 Goddess of the Seal




Posts

: 3467


Join date

: 2013-02-21


Age

: 27


Location

: Placentia, California




---
Permissions in this forum:
You
cannot
reply to topics in this forum