July 2018
| Mon | Tue | Wed | Thu | Fri | Sat | Sun |
| --- | --- | --- | --- | --- | --- | --- |
| | | | | | | 1 |
| 2 | 3 | 4 | 5 | 6 | 7 | 8 |
| 9 | 10 | 11 | 12 | 13 | 14 | 15 |
| 16 | 17 | 18 | 19 | 20 | 21 | 22 |
| 23 | 24 | 25 | 26 | 27 | 28 | 29 |
| 30 | 31 | | | | | |
Calendar


We're 5 days into June and we haven't got a thread to remember May yet. Look, I know it was a pretty lame month but surely at least one of you played something worth while. We can't be discriminating entire months like this, it's just not progressive.

You guys know how it goes; rate, review, praise, complain. It's all good even if the game wasn't.
_________________
One more final.
Steam -
Rainjar
PSN - RangerD11
Volgin's Hand on my Crotch




Posts

: 562


Join date

: 2013-03-29


Age

: 24


Location

: England



I think the only game I actually played through this month was Prince of Persia: The Sands of Time. The platforming is still great but the combat gets annoying. Would like to see a new one like this that's more platforming focused

_________________
PSN/Steam/Galaxy/Origin: ajapam
NNID: ajapam47
uplay: ajapam34
Jill Sandwich




Posts

: 1448


Join date

: 2013-02-22


Age

: 25


Location

: Alberta



I finished up my inFamous Second Son evil playthough to get my platinum trophy. That game is solid. Looks really pretty, but kind of disappointing due to the lack of content.

I played the newest episode of The Walking Dead Season 2. Holy hell, was that ending nuts!

I picked up the PS4 version of Injustice and that game is still really fun, but the story the second time around wasn't as good.

I have been sinking the majority of my time lately into Shadow of the Colossus. I've been working towards the platinum trophy. I did the normal time attack and now I'm searching for lizards and fruits. That game is awesome!
_________________
[
Cigar-chomping Dirty Old Man




Posts

: 643


Join date

: 2013-02-21


Age

: 30


Location

: Wisconsin



Haha. Good call Rainjar. This thread just slipped my mind. Sorry month of May you deserved better. Here is what I finished:

Sleeping Dogs: It has some pretty good melee combat in the Batman mold and a cool bullet time maneuver that makes gunplay alright. The story is fairly good. Some decent minigames. It just never came together for me to be more than an above average sandbox title. C+

Darksiders II: I don't usually complain about a game being too long, but after I played about 8 hours of this I felt like I'd played enough. I soldiered on though. It probably would have went better if I had not been renting it and just put it aside and picked it up later when I felt compelled to play more. There are quite a few good components here. The platforming is surprisingly competent for a game of this ilk. The Zelda-style dungeons are still pretty cool because not many games rip off that formula even if these seem to copy the style wholesale. I still don't care for stuff like the lock-on in combat (though the combat is still good) or the artstyle. The shooter dungeon is also one of the worst things I played in a game last gen. What a ridiculous design choice. Still an okay game. C+

Killzone: Shadow Fall (campaign): Finished up the campaign. Great gunplay, but completely messy mission and level design lets it down. D

I have also been playing Watch Dogs (great), Prof. Layton 4 (good, but my patience for the brainteasers is a little short these days) and Jak and Daxter: TPL on the Vita (the worst version of an amazing game). These can be logged into next month's thread hopefully.
Goddess of the Seal




Posts

: 3329


Join date

: 2013-02-21


Age

: 33


Location

: New Jersey



Diablo III (PS3): Completed the main quest on Normal difficulty and I'm currently in the last section on the next difficulty mode, Nightmare. It's so damned fun. It looks/sounds/plays great on consoles and it looks to be such a fun co-op experience (although I haven't tried that out yet). Looking forward to the Ultimate Evil edition in August.

Ratchet & Clank Future: Tools of Destruction: My first game upon restarting my Gamefly subscription and my first R&C game for the PS3. I completed the main quest but didn't start the new game plus mode. I couldn't keep my copy so I sent it back. I do plan to buy a cheap copy of it sometime. It's Ratchet & Clank; it's just fucking fun.

Grandia: This is the Playstation version that is compatible for the Vita and I've been dipping into this here and there. I really like the combat system and its such a charming world. Haven't completed it yet.
_________________
"I'm not married, I don't have any kids and I'd blow your head off if someone paid me enough." -Grosse Pointe Blank
Xbox Live: MongoSantaMaria
Beary Bad Joker




Posts

: 885


Join date

: 2013-02-22


Age

: 37


Location

: Arkansas



Murumasa Rebirth
It's a really enjoyable game. The art is ballah as hell and the action is lightning fast at times as you switch between whatever 3 swords you have equipped, each with their own special powers. The only problem is I can't seem to get the movement as accurate as I'd like which causes some frustration at times and means I probably won't finish it. I can't tell if it's because of the game itself or me just needing to get good at it. It's also surprisingly good as a quick pick up and play title to kill some time during a lunch break or something.

Recommend Status: Worth buying on sale.

The Walking Dead Season 2: Episode 3
Again, it's still no season 1 however it is still good. You all know the gameplay and I ain't saying shit about the story, so, just go play it.

Recommend Status: Purchase dat shit yo.

I AIN'T PLAYED SHIT ALL ELSE THIS MONTH THAT'S NEW, FUCK
Absolutely terrible, would not recommend. I'm currently playing through the sequel and it just looks like it's going to be even worse.

Recommendation Status: Marty we need to go back.
_________________
One more final.
Steam -
Rainjar
PSN - RangerD11
Volgin's Hand on my Crotch




Posts

: 562


Join date

: 2013-03-29


Age

: 24


Location

: England



I'll buy The Walking Dead at some point. Last time I waited until they were all out and on sale, got them all for around $10 I believe.
_________________
Last of the Mudokons




Posts

: 3021


Join date

: 2013-02-22


Age

: 34


Location

: The thumb of Michigan



Walking Dead Season 2 Episodes 1 and 2: Honestly, I'm enjoying this more than season 1. Clementine has more to her than Lee and even though the characters seem to be mostly assholes vs assholes, that's the kind of thing I want out of Walking Dead. Also think I prefer it on a tablet to a controller

Mario Kart 8- Probably the best one in the series yet.

Those are really the only two I finished. Haven't been completing that many games lately.
_________________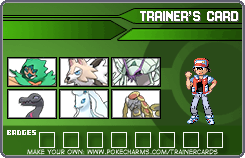 Goddess of the Seal




Posts

: 3464


Join date

: 2013-02-21


Age

: 26


Location

: Placentia, California



My opinion on Mario Kart is the same as greenman's

Pretty much the only other thing i played was Drakengard 3 which is pretty much my favorite game. Everything that was great about the first game with an actual competent (albeit shallow) combat system more stylized action, and plenty of dark and sexual humor. its perfect
_________________
~No fear of death but with fear of life your weakness kills everyone
So live Angels for everyone For no lack of searching I can't seem to find one
Angels in everyone What of all their promises Can't seem to find much more than lies
Angels in anyone A permanent solution to a temporary problem
Before I'd lay me down to rest I'd throw away everything to live~
Steam
Risette
3DS
3024 6121 9950
Nin. ID
GoddessOfTheSeal
Pixlbit
http://gunstabwounds.tumblr.com/
Sees Tetris Blocks EVERYWHERE




Posts

: 2024


Join date

: 2013-02-21


Age

: 30


Location

: The Garden of Madness, Wisconsin



The only game I completed in May was Tales of Symphonia. Still one of my favorite games of all time, still as awesome as ever, and with new content. A+.
_________________
I'm the number one mack daddy of Oklahoma City...
PSN: Super_King666
Nintendo: SanAndreasX
Steam: San_Andreas_X
3DS Friend Code: 2294-5129-1033
Biotic God




Posts

: 1039


Join date

: 2013-02-22


Age

: 40


Location

: Midgar



I'll try to do this since I never do...

Dragon Fantasy

Great classic take on 8-bit RPG goodness.  It's pretty much a rip-off of the old Dragon Warrior/Quest game.  It's broken up into 3 chapters with three different characters showing how they all come together in the end.  Haven't played the second one yet, but I'm assuming the story picks up there.  

Pros
- Classic 8-bit RPG
- Humor, there was a part referencing Chester Copperpot from The Goonies
- Content worthy of cost.  Not sure how much it sells for now, but I got it on sale and easily got over 10 hours of playtime

Cons
- Glitchy at parts
- Some chapters start off pretty tough
- No real replay value

Grade
B-

Final Fantasy X

Just as great as I remember it being.

Pros
- Great story
- Great cast of characters
- Great Final Fantasy battle system
- Lulu
- Sphere grid

Cons
- Linear
- Tidus' dialogue is pathetic most of the time
- Random battles are too easy until the end of the game

Grade
A
_________________
Last of the Mudokons




Posts

: 3021


Join date

: 2013-02-22


Age

: 34


Location

: The thumb of Michigan




---
Permissions in this forum:
You
cannot
reply to topics in this forum