August 2019
| Mon | Tue | Wed | Thu | Fri | Sat | Sun |
| --- | --- | --- | --- | --- | --- | --- |
| | | | 1 | 2 | 3 | 4 |
| 5 | 6 | 7 | 8 | 9 | 10 | 11 |
| 12 | 13 | 14 | 15 | 16 | 17 | 18 |
| 19 | 20 | 21 | 22 | 23 | 24 | 25 |
| 26 | 27 | 28 | 29 | 30 | 31 | |
Calendar


Just realized we never put this thread up, so if you can still remember, feel free to post.
_________________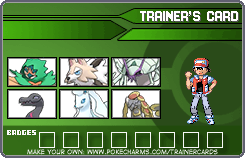 Goddess of the Seal




Posts

: 3467


Join date

: 2013-02-21


Age

: 27


Location

: Placentia, California



Good call on this. I forgot about it with year end stuff. Here are mine:
Lara Croft and the Temple of Osiris:
Feels like a lateral move from the first game. Some good additions, but some changes that felt like a step back. Still GoL is one of my favorite co-op games and I had a blast playing this one. Actually did a review of this if anyone cares or missed it (link
here
).
Grade: B+Captain Toad: Treasure Tracker:
I really enjoyed this too. I love puzzle-focused adventure games like this and think it was really neat that Toad got a spinoff of his own. I think the they way it uses the camera as sort of an obstacle (in a good way) is a neat idea. Searching with the camera is an important part of the game. I think some of the touch controls were a bit forced at times. Otherwise, not much to complain about. Pretty good amount of stuff to do for the price and style of game.
Grade: BLuigi's Mansion: Dark Moon:
This surprised me quite a bit. Really quality game. Got a bit of a Zelda dungeon vibe from it. A lot of neat ideas for tools and ways to utilize the vacuum. Think I talked about this in a previous month, but never graded it, so included it here.
Grade: B/B+
Goddess of the Seal




Posts

: 3329


Join date

: 2013-02-21


Age

: 34


Location

: New Jersey



Dragon Age: Inquisition- Great RPG, not my favorite of Bioware's games, but the first time I'd put the series on the same level as Mass Effect or Kotor. Tons of stuff to do with a great story and great characters. A

Pokemon Omega Ruby Probably the weakest Pokemon since Black and White, but it's still Pokemon. The Fairy type, new moves, Mega Evolutions and 3D also keep traveling Hoenn fresh enough to not feel fatigue. B+

Donkey Kong Country Returns: Tropical Freeze- Takes a while for the level design to really pick up, but has some fantastic levels and no real weak points. Wish you could play as Diddy/Dixie/Cranky alone without playing co-op though. B+

Smash Bros for Wii U- Spent enough time that I feel comfortable giving my two cents. Really love this game, great nostalgia and just a lot of fun to play with friends. A
_________________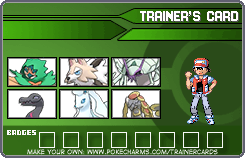 Goddess of the Seal




Posts

: 3467


Join date

: 2013-02-21


Age

: 27


Location

: Placentia, California



I've already said enough about Alien Isolation so I'll skip that. But I played a fair chunk of Far Cry 3 last month. I often feel like I'm playing it in the wrong "order" and I'm not following the story too much but it's a lot of fun. I mostly stick with an all stealth setup and it works well. I think I prefer the first game and Crysis (basically the real Far Cry 2) though despite their terrible moments. It's just the way they're structured that works better for me, I think, even though I'd probably say FC3 is technically the better game

_________________
PSN/Steam/Galaxy/Origin: ajapam
NNID: ajapam47
uplay: ajapam34
Jill Sandwich




Posts

: 1448


Join date

: 2013-02-22


Age

: 26


Location

: Alberta



Greenie: Is the new Pokemon as stupidly easy as X and Y was?
Let me put it this way: They give you a Latias/Latios (depending which version you get) after the fifth badge. Not that you get to catch it then, they just straight up give it to you like an Eevee in RBY.
_________________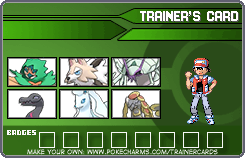 Goddess of the Seal




Posts

: 3467


Join date

: 2013-02-21


Age

: 27


Location

: Placentia, California



Man...they kind of "fixed" the difficulty a bit too much. Either fix the difficulty of the trainers, OR fix the EXP grinding difficulty, OR fix the difficulty in getting certain pokemon. Not all of them at once! I caught the legendary and beat the Elite 4 on my first try in X, Y (Literally the first ultra ball I threw...) and it had NOTHING to do with my skills or team that's for sure.
I played through it twice and one time it took me about 40 Ultra Balls and 15 Timer Balls, the other was 3 Ultra Balls to get Groudon at low health/sleep, so I don't think there's an issue with capturing difficulty. That said, definitely turn XP Share off. First time I had it on and was way too over leveled, the second time I had it off until I needed some Elite 4 grinding.

But the Lati@s is still bullshit. Refuse to use that thing. Also wish they'd bring back Challenge Mode from BW2. That was the best addition they had to Pokemon in years and half the reason those games are in the running for best Pokemon ever (along with HG/SS and X/Y. Low challenge aside for the latter, you can't argue against the best selection of Pokemon ever, nothing even comes close to that game's variety.)
_________________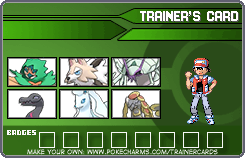 Goddess of the Seal




Posts

: 3467


Join date

: 2013-02-21


Age

: 27


Location

: Placentia, California



See, I'm in 2 minds about it because I don't like grinding. I don't feel that grinding should be part of the difficulty. So sharing EXP for me is something that is a fix for the experience. That said, if the trainers didn't all have 2 useless pokemon, or the gym leaders were tougher or had higher level pokemon, the EXP share wouldn't be a problem.
Why I kept it off most the time. The leveling is pretty much perfect up until the Elite 4, and once you get there, just turn it on for Victory Road, maybe a little extra grinding, and you're good to go.
_________________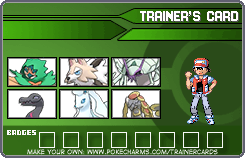 Goddess of the Seal




Posts

: 3467


Join date

: 2013-02-21


Age

: 27


Location

: Placentia, California




---
Permissions in this forum:
You
cannot
reply to topics in this forum