July 2019
| Mon | Tue | Wed | Thu | Fri | Sat | Sun |
| --- | --- | --- | --- | --- | --- | --- |
| 1 | 2 | 3 | 4 | 5 | 6 | 7 |
| 8 | 9 | 10 | 11 | 12 | 13 | 14 |
| 15 | 16 | 17 | 18 | 19 | 20 | 21 |
| 22 | 23 | 24 | 25 | 26 | 27 | 28 |
| 29 | 30 | 31 | | | | |
Calendar


So we had a really weak month, but I'm sure there's something you had in your backlog.
_________________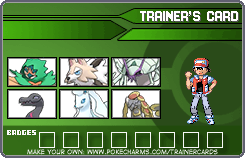 Goddess of the Seal




Posts

: 3467


Join date

: 2013-02-21


Age

: 27


Location

: Placentia, California



I didn't finish much, but I put some time into a few, so I will list them:

Strider (PS4): I think I'm at the final boss or close to it. I got there after playing for a while and didn't feel like fighting him and didn't realize how far back the last save was, so I have not finished it. I think it is pretty fun. I really like how they handle movement once you get most of the abilities. I think the beginning is quite dull though. Games that backload getting your abilities like this one run that risk. Still need to finish it, but I'd give it like a B- tentatively.

Kirby: Triple Deluxe (3DS): I had a lot of fun with this. My biggest issues were the final world being too much of a rehash and some of the things missing from the Wii game. But it didn't have the bad back to back world themes that game had and brought in some cool new abilities (Archer and Beetle come to mind) and mechanics utilizing the two planes well I thought. I'd give the slight edge to the Wii game, but not by much. I'd give it a B.

Spec Ops: The Line (PS3): Working on this again, but this one spot was giving me some trouble and I have not finished it. I certainly see the appeal of the story especially as I went farther on, but it doesn't make up for the sub-par gameplay in anyway so far. This game would probably get a D, but it seems like one I really have to finish before judging it.

Otherwise a lot more Resogun Survival for me and I started The Last of Us on PS4.
The Last Tinker: City of Colors
- Basically a mash up of other games, platforming's from Assassin's Creed, combat from Batman, and puzzles are pretty generic. Paces them pretty well so how mediocre every individual mechanic is never really presents an issue. World is fantastic. I'd give it a C
http://www.pixlbit.com/review/900/the_last_tinker_city_of_colors_review
Dragon Age: Origins
-Counting it since I missed a lot of content my first playthrough. Love how deep the combat is, but the interface and poor enemy placement really hurt it. Fantasy setting would normally bore me, but Bioware's great job of creating amazing worlds keeps that from happening. Party is pretty fantastic.
A-Rogue Legacy
- A must play for any Castlevania fan. Tough but fair, super addicting, great sense of humor, and just a lot of fun.
A+
Also, Trip, if you've got to the bombing section yet in Spec Ops, your opinion on it won't be swayed by the ending. That's pretty much when the game reveals what it's really about.
_________________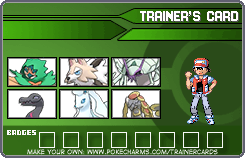 Goddess of the Seal




Posts

: 3467


Join date

: 2013-02-21


Age

: 27


Location

: Placentia, California



Ah okay. I didn't really expect to be swayed, but figured there might have been more to it. I still hope to finish it.

I saw you said Rogue Legacy was your favorite indie game on Twitter. That might make a good Top Five maybe.
Didn't complete much myself, since I was on vacation for half the month and sightseeing and visiting rather than gaming, but I did play a few good games.

One Piece: Unlimited World Red (Wii U) - some of the best cel-shaded graphics I've ever seen. Combat is a little wonky but fun. Has a bit of a city-building aspect to it. B+

_________________
I'm the number one mack daddy of Oklahoma City...
PSN: Super_King666
Nintendo: SanAndreasX
Steam: San_Andreas_X
3DS Friend Code: 2294-5129-1033
Biotic God




Posts

: 1039


Join date

: 2013-02-22


Age

: 41


Location

: Midgar



Uncharted on the Vita - Was alrite, just what you'd expect really.
Typing of the Dead Overkill - Really fun and absolutely hilarious.
Receiver - Oh my god this game is so cool. Really really wish they'd actually put the mechanics into a game with proper level design and enemies etc, having to go through every process of reloading the gun is surprisingly awesome.

Trip have you finished Spec Ops yet?
_________________
One more final.
Steam -
Rainjar
PSN - RangerD11
Volgin's Hand on my Crotch




Posts

: 562


Join date

: 2013-03-29


Age

: 25


Location

: England



No I haven't gotten around to it. I still hope to though.

---
Permissions in this forum:
You
cannot
reply to topics in this forum