July 2018
| Mon | Tue | Wed | Thu | Fri | Sat | Sun |
| --- | --- | --- | --- | --- | --- | --- |
| | | | | | | 1 |
| 2 | 3 | 4 | 5 | 6 | 7 | 8 |
| 9 | 10 | 11 | 12 | 13 | 14 | 15 |
| 16 | 17 | 18 | 19 | 20 | 21 | 22 |
| 23 | 24 | 25 | 26 | 27 | 28 | 29 |
| 30 | 31 | | | | | |
Calendar


Okay new thread idea. The plan here is to list all the games you've completed or played significantly (some games can't be beat or maybe aren't worth it for you perhaps) in January. And then give a little review and/or rating/grade for each game. We'll make a new thread at the end of each month.

If you have some thoughts on how we could tweak this thread to make it better going forward let me know. Just kind of winging it. I will post my games soon.
Last edited by TripOpt55 on Fri Feb 14, 2014 8:36 pm; edited 1 time in total
Goddess of the Seal




Posts

: 3329


Join date

: 2013-02-21


Age

: 33


Location

: New Jersey



Here are the games I beat in January. Not one for grading myself, but maybe I will add them in:

Bioshock Infinite: I went from disliking the combat to enjoying it to it wearing out its welcome. The world is really cool and so is the story. I rather liked the ending and maybe one day I will go back through it to kind of see everything with the ending in mind. Not quite great, but a game worth playing.

Guacamelee!: Very cool original take on the Metroidvania subgenre. Good brawling with surprisingly challenging platforming.

Resistance: Burning Skies: It's not terrible, but really uninspired and forgettable. I liked the shotgun crossbow though. Very skippable.

Beyond: Two Souls: Bad controls and forgettable scenarios. A few cool sequences can't save this from being a stinker. Don't play this.

Kirby: Return to Dreamland: I ended up enjoying this quite a bit. Early on I would have likened it to Ratchet. A fun game that has platforming but that isn't the selling point. Might still be true, but the platforming gets better towards the end. I didn't enjoy it as much as Greenman, but it was definitely worth playing it.

God of War Trilogy: I really liked all three of these. I think I'd rank them 2, then 1 and then 3. I liked a lot of the subtle improvements they made to combat and traversal over the series and am curious to try the spinoff/prequel games.

Brothers A Tale of Two Sons: The controlling two characters thing was very interesting and the story was rather touching. Definitely play it if you are a PS+ subscriber or if you can get it on sale.

Goddess of the Seal




Posts

: 3329


Join date

: 2013-02-21


Age

: 33


Location

: New Jersey



I played a little bit of a lot of games... There's only a few I can really cover.

DmC: Devil May Cry: It has great combat, some solid platforming, a decent story, and a surprisingly enjoyable style. 8/10

Brothers: A Tale of Two Sons: Controls are wonky but they're worth it. There's some gorgeous visuals, neat puzzles, and a memorable story. 9/10 (8 if it weren't free. It's a bit lacking in retail value for the usual price)

Puppeteer: The platforming itself isn't the greatest but the style is very awesome. I haven't played enough to give it a score, but I would recommend it to anyone looking for a charming little platformer if you can find a good deal.

GRID 2: A pretty solid racer, although I felt like I was all over the road at first. It's accessible but not so easy that it's not rewarding. There are a few neat event types as well. Give it a shot if you want a racing game. If not, it's probably not worth diverting your attention to this game. 7/10

_________________
PSN/Steam/Galaxy/Origin: ajapam
NNID: ajapam47
uplay: ajapam34
Jill Sandwich




Posts

: 1448


Join date

: 2013-02-22


Age

: 25


Location

: Alberta



Limbo (Vita): Excellent platform/puzzle game with clever, striking level design and unnerving sound design. Can only play it on the Vita due to that fucking spider.

Thomas Was Alone (Vita): Solid platform/puzzle game with winning, hilarious voiceover. I'm not sure the story affected me as much as Limbo but I'm glad that I bought and played it.

Sly Cooper and the Thievius Raccoonus: This is part of the Sly Collection for PS3. I understand that this is not considered the best of the series but I think it holds up well and inspired me to keep my Gamefly rental copy. I look forward to playing the other 2 games as well.
_________________
"I'm not married, I don't have any kids and I'd blow your head off if someone paid me enough." -Grosse Pointe Blank
Xbox Live: MongoSantaMaria
Beary Bad Joker




Posts

: 885


Join date

: 2013-02-22


Age

: 37


Location

: Arkansas



avidacridjam wrote:Sly Cooper and the Thievius Raccoonus: This is part of the Sly Collection for PS3. I understand that this is not considered the best of the series but I think it holds up well and inspired me to keep my Gamefly rental copy. I look forward to playing the other 2 games as well.
I consider it to be the best of the 4 actually. Gameplay I think 4 is the best but I enjoyed it more than 2 and 3.
_________________
Last of the Mudokons




Posts

: 3021


Join date

: 2013-02-22


Age

: 34


Location

: The thumb of Michigan



Last of Us replay
- Amazing once again
Broken Age
- Well done Schaefer. Review's on Rotorob for those curious.
Legend of Zelda: A Link Between Worlds
- I think I may have to put this ahead of Mario for best of 2013. A fantastic game
Stealth Inc Lost Clones DLC
- Alright, worth picking up if you really want more, but if you got your fill, there's nothing new here.
Apollo Justice: Ace Attorney
- By far the worst Ace Attorney game, half the second trial and the entire third one were garbage. Still a good game, the first and fourth case were awesome and the first half of the second case was one of the funniest things I've ever seen.
Believe it or not, this is weirder in context.
Really need to finish GTA V one of these days. I'm pretty close to the end (at least I think I am)
_________________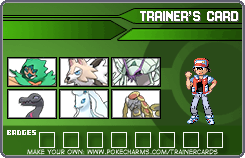 Goddess of the Seal




Posts

: 3464


Join date

: 2013-02-21


Age

: 26


Location

: Placentia, California



Hatsune Miku Project Diva F (Vita)
Really enjoyable rhythm game even if the music isn't my favourite thing in the world. For the most part the song tracks are well designed and well displayed and although I found I managed to beat most of the songs in expert within a couple of days there are a few that are a fucking nightmare. It focuses more on getting the best ranking possible than just beating the song which I quite like. It has a ton of extra content outside just playing the songs too like collecting costumes, decorating each characters room, making your own levels and videos with whatever music you want to, some local or online play (Never tried it so not sure which one it is exactly), photo mode with the VR card, I don't speak moonrune though so I skimmed over all of it and went back to the songs. I've got the second on preorder.

Brothers: A Tale of Two Sons
I feel like it's difficult to explain why this game is good without spoiling parts of it. Certainly an interesting game and it really shouldn't be missed.

Persona 3 Portable
Repetitive combat, uninteresting environment, you can't walk around outside of dungeons, the amount of time some activities take up doesn't really make much sense, money is too easy to get but goddamn it I fucking love this game. Amazing OST, amazing characters, amazing ending, some brilliant boss fights. Easily in my top 20 if not top 10.

Final Fantasy IX
This game still looks beautiful. The story and characters are interesting and the gameplay is surprisingly tough at times. Really enjoying the ability feature too.

Final Fantasy Dissidia 012
Sure wish I didn't have to play story mode as characters I don't like. Sure wish I had more than 2 abilities to use before leveling up. Sure wish leveling up to make the game fun didn't take ages outside of story mode. Sure wish the leveling system was gone completely. Sure wish Lightning wasn't in this game ruining everything as usual by being the worst fucking character ever conceived goddamn it I hate her so much almost as much as Lamar from GTAV.

Zone of the Enders 1
Can I skip this game and just play the second? It controls nicely but the voice acting is so bad and visually, aside from Jehuty, everything is so bland to look at and the enemies make the combat really dull.

Jet Set Radio
Visuals, check. Music, check. Gameplay concept, check. Controls, too clunky for me so I stopped playing pretty early on.

Metal Gear Solid: Peace Walker
This games only real major downfall is how terrible the AI is. The game suffers from being too easy due to nonlethal EZ weapons but that's been like that since 2, and the bosses are pretty boring due to being bullet sponges however the Mother Base mechanic was a nice little add-on, the core gameplay is still pretty good and there's a ton of extra content.

Resident Evil 6
Yup, it's shit.


@Volvo, sounds like everyone had their minds in the right place.
_________________
One more final.
Steam -
Rainjar
PSN - RangerD11
Volgin's Hand on my Crotch




Posts

: 562


Join date

: 2013-03-29


Age

: 24


Location

: England



If there's one thing I can say having played some Max Payne 3...this game PAINFULLY lacks the self awareness that made Max Payne 2 good. I predicted it years ago when I wrote a blog about it on 1up I'm just sad to see it come true.

Just because I"m grumpy doesn't mean I want things to turn out badly. Well, badly is a strong word. I paid $5 for Max Payne 3 and it's fully worth my $5.
Goddess of the Seal




Posts

: 3582


Join date

: 2013-02-25


Age

: 29


Location

: Colorado



Played:

Tales of the Abyss (3DS): I bought the PS2 version in 2006, but I got stuck on Arietta in Choral Castle. At that time, Final Fantasy XII landed so that's as far as I got then. Now I'm much, much further along. Great game, especially now that I've gotten to the part where Luke isn't such a hopeless jackwagon.

Etrian Odyssey Untold (3DS): This was actually my first Etrian Odyssey game ever. I'm really digging the old-school Wizardry vibe to this one.

Wonderful 101 (Wii U): Got this as a birthday present with Etrian Odyssey. I really like it but I'm stuck on this place where you're supposed to turn some dials to open the door. Can't figure it out at all. Any solutions?

The entire Kid Icarus trilogy on 3DS (the original in 3-D, Of Myths and Monsters, and Uprising): I don't know what it is, but there's something about Kid Icarus that always brought a smile to my face. Don't know if it's the music, the wacky take on Greek mythology, or what.

Code of Princess (3DS): This definitely looks like a spiritual sequel to Guardian Heroes. Has some unfortunate slowdown at times, but is still entertaining in bite-sized pieces.

Dragon's Crown (PS3): Took a hiatus from this then got back into it. I think it may have beaten out Konami's Simpsons arcade game as my all-time favorite beat-em-up game.

Finished:

The Legend of Zelda: A Link Between Worlds: Definitely the best handheld Zelda ever made. I still prefer A Link to the Past, which I'm thinking of replaying on the Wii U, but this is still an awesome game.


_________________
I'm the number one mack daddy of Oklahoma City...
PSN: Super_King666
Nintendo: SanAndreasX
Steam: San_Andreas_X
3DS Friend Code: 2294-5129-1033
Biotic God




Posts

: 1039


Join date

: 2013-02-22


Age

: 40


Location

: Midgar



Max Payne 3 has been the only new thing I've played and...it's not as good as 2 as I suspected. The tongue-in-cheek is mostly gone but the biggest sin is they are SUPER stingy with the bullet time. Max Payne (at least in my head) is a run and gun game, not a pop in and out of cover game. Still enjoying it enough to keep going though.
Goddess of the Seal




Posts

: 3582


Join date

: 2013-02-25


Age

: 29


Location

: Colorado




---
Permissions in this forum:
You
cannot
reply to topics in this forum