May 2019
| Mon | Tue | Wed | Thu | Fri | Sat | Sun |
| --- | --- | --- | --- | --- | --- | --- |
| | | 1 | 2 | 3 | 4 | 5 |
| 6 | 7 | 8 | 9 | 10 | 11 | 12 |
| 13 | 14 | 15 | 16 | 17 | 18 | 19 |
| 20 | 21 | 22 | 23 | 24 | 25 | 26 |
| 27 | 28 | 29 | 30 | 31 | | |
Calendar


What games did you play/complete last month?

Also what games will you be getting in May?
Goddess of the Seal




Posts

: 3329


Join date

: 2013-02-21


Age

: 34


Location

: New Jersey



...I beat...nothing. BUT i started up Persona 4 again on my PS2 emulator on my PC (I originally was just testing to see if/how well it worked but got hooked).

Still a really great game, which they would have released the PS Vita Golden version as a remaster for the PS3/4. I'd have bought it probably.
Goddess of the Seal




Posts

: 3582


Join date

: 2013-02-25


Age

: 30


Location

: Colorado



Assassin's Creed: Syndicate: finished this. I've posted about this game on the Now Playing thread a couple times recently so not much I can add here. About as good as the series can get in its current state. Hoping Ubisoft can create something huge next time.

Enter The Gungeon: still toiling away at this because while it's fun to play, well designed and loaded with humor, it's fucking hard as hell. There's 5 dungeons and I'm lucky to have made it to the 3rd so far.

Also, got back into Call of Duty: Advanced Warfare MP and Gears of War 3 MP last weekend. Strong need to shoot something.

As for May, well, Uncharted 4 takes top spot so I hope to get into that next weekend. Would love to play Ratchet & Clank. Looking forward to the open beta for Overwatch; if I'm razzled and dazzled, I'll splurge for the full game. Maybe Doom but I'm waiting for reviews turnout for that.
_________________
"I'm not married, I don't have any kids and I'd blow your head off if someone paid me enough." -Grosse Pointe Blank
Xbox Live: MongoSantaMaria
Beary Bad Joker




Posts

: 885


Join date

: 2013-02-22


Age

: 38


Location

: Arkansas



Ratchet and Clank- Not a perfect remake but the formula is so strong that it works well. B+
Dark Souls 3- I didn't get that far into it because I really wasn't feeling it. Game just seemed to be coasting through. May try it again later
Star Fox Zero- I'm open minded to weird control aches but this is way too unintuitive to work. Learning to drive a car was easier than this

As for May I'm renting Doom and Uncharted, buying Overwatch and TMNT is a maybe on both sides
_________________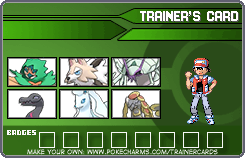 Goddess of the Seal




Posts

: 3467


Join date

: 2013-02-21


Age

: 27


Location

: Placentia, California



Finished these last month:

Ratchet & Clank: This was a blast to play through. They generally have the gameplay loop down to a science, but I felt the story changes were generally for the worse and there were some missed opportunities that held it back from being all it could have been. Grade: B+

The Legend of Zelda: Twilight Princess HD: As awesome as I remember. Still my favorite Zelda. The middle stretch of the game is an all-time great sequence. The visual upgrade was good, but nothing crazy. Only major downside was how they seemed to completely screw up Epona's controls. Grade: A

As for this month, Uncharted 4 of course! That will keep me busy all month. I'm getting the Special Edition one (really love the steelbox). I will try to rent Doom and the Ninja Turtles game too if I can to at least try them out at some point.
Goddess of the Seal




Posts

: 3329


Join date

: 2013-02-21


Age

: 34


Location

: New Jersey



It sounds like Rachet & Clank is something I would enjoy but not at full price. Will snag it when it comes down to the $20 range, likely.
Goddess of the Seal




Posts

: 3582


Join date

: 2013-02-25


Age

: 30


Location

: Colorado



Twilight Princess HD Still my number two game of all time, behind only Final Fantasy VII. Just as awesome on Wii U as it was on Gamecube.

Nights of Azure (PS4) Gust's best game yet. Yeah, I know I'm probably the only fan of their stuff on these boards. Nice artwork, good combat.


_________________
I'm the number one mack daddy of Oklahoma City...
PSN: Super_King666
Nintendo: SanAndreasX
Steam: San_Andreas_X
3DS Friend Code: 2294-5129-1033
Biotic God




Posts

: 1039


Join date

: 2013-02-22


Age

: 41


Location

: Midgar



Ratchet and Clank - never finished the original game so I can't really speak to how it differs from it, but I had a great time playing it!

Severed - I always jump at a chance to bust out my Vita. I have played probably a third of the game so far and its really fun. It's almost entirely touch screen controls, but it works really well. Kind of curious if the game will eventually make its way to phones/tablets.

Bastion - Super late to the party, but I finally got a chance to play through it and I really enjoyed it. The combat is pretty simple and I wouldn't say its overly difficult, but I can finally understand what all the fuss was about back when it came out.
_________________
[
Cigar-chomping Dirty Old Man




Posts

: 643


Join date

: 2013-02-21


Age

: 31


Location

: Wisconsin





Similar topics
---
Permissions in this forum:
You
cannot
reply to topics in this forum