July 2019
| Mon | Tue | Wed | Thu | Fri | Sat | Sun |
| --- | --- | --- | --- | --- | --- | --- |
| 1 | 2 | 3 | 4 | 5 | 6 | 7 |
| 8 | 9 | 10 | 11 | 12 | 13 | 14 |
| 15 | 16 | 17 | 18 | 19 | 20 | 21 |
| 22 | 23 | 24 | 25 | 26 | 27 | 28 |
| 29 | 30 | 31 | | | | |
Calendar


What games did you play/complete this past month?

Which games are you getting in May if any?
Dirt Rally - Fun and demanding even with a controller while using less intrusive driving aids, and surprisingly easy to get into for a sim, which was always my big issue with games like Gran Turismo. A-

In May I'll probably just be finishing up Doom and Persona 5. Was looking forward to Prey but I don't think I'll enjoy it nearly as much on consoles and I have doubts about the PC version

_________________
PSN/Steam/Galaxy/Origin: ajapam
NNID: ajapam47
uplay: ajapam34
Jill Sandwich




Posts

: 1448


Join date

: 2013-02-22


Age

: 26


Location

: Alberta



Here are mine:

Horizon: Zero Dawn: Some of the best third-person shooting in gaming and a pretty cool sci-fi story. I really liked Aloy and digging into the world they built here and the lore pertaining to both. It doesn't offer much in the gameplay arena beyond the shooting and it could have used some more memorable NPCs. As a new IP, it is definitely a winner though. Grade: A-

Resident Evil 7: A great mix of exploration, puzzle-solving, item management and combat. The atmosphere and story are quite good too. It was scarier than I expected from an RE game. I bet it would be a little freaky to play in VR. The last third of the game isn't as strong as the earlier parts. By the end I was ready for it to be done. Enjoyed it quite a bit overall. Grade: B+

1-2 Switch: I only played this a couple times, but it was pretty funny to play with friends. Would have been excellent as a pack-in to show off some of the weird ways you can use the Joy-Con, but as a full-priced title, there isn't much here. Not sure what to grade it, but it was worth a rent.

For May releases, I'd like to rent Prey and Rime. Though I'm not sure I'm really in the mood for Prey, so I may wait on that one for a while.
Persona 5- Still haven't beat it yet, but having a lot of fun. Characters are still fun, but not perfect and has my favorite RPG dungeons. Game can drag a bit at times though. Right now I'd be at A/A- but need to beat it first.
Mass Effect Andromeda- Holy cow so much wrong with it. Combat is fun overall, but very shallow especially compared to the trilogy. Only three powers and no squad tactics really hurts the game. Dialog wavers between good and painful all the time. Tons of plot holes too. Open world doesn't really add much, but is okay. Like, it's still alright, but man did they miss on a lot of aspects. Didn't even finish before I sent it back to Gamefly, but I'd give it a C
_________________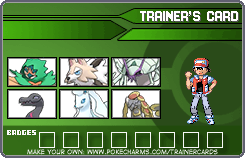 Goddess of the Seal




Posts

: 3467


Join date

: 2013-02-21


Age

: 27


Location

: Placentia, California



Persona 5 - Haven't beat it yet but it's what I expected from a Persona game, flaws and all. Some of the pacing flaws that Persona games have ("hey, remember that thing...you know, that thing.....seriously, do you get it yet...?" i.e. repetition) are still there. That said, like all Atlus games, if it aint broke don't fix it and what worked in old Persona games still works really well here. And it has style to spare. If I had to rank it I'd give it a B+/A-

Nier: Automata - In the first play through it's a pretty good action RPG. When you start digging into its multiple endings it starts going somewhere philosophical and interesting as hell. Definitely worth playing, but knowing that the extra endings aren't "extra" they're essential to getting the full experience. Grade: A

EDIT: Oh yeah!

Shovel Knight: Specter of Torment - I am usually not suckered in by retro-style games but I love everything this series has been. Tight controls, well thought out gameplay, that addictive difficulty where you want to give a tough section one more go. I didn't really like the Plague Knight DLC but Specter of Torment is great fun. Also, it's free! Grade: A
Goddess of the Seal




Posts

: 3582


Join date

: 2013-02-25


Age

: 30


Location

: Colorado



I really liked the Nier Automata demo, so I'd like to play it, but the necessity to get multiple endings puts me off a bit. Are we talking multiple full playthroughs? About how much playtime did you put into it overall?
I got all the main endings in about a 30 hour playthrough. And that was fucking around with a lot of the sidequests before the first ending which in retrospect was not really necessary.

One thing to know about the game that might tip you one way or another is knowing that it was made on a shoestring budget. So there's not a ton of map/enemy variety and they reuse a lot of resources - I really stuck with it for the story and weird meta science fiction aspects more than the gameplay.
Goddess of the Seal




Posts

: 3582


Join date

: 2013-02-25


Age

: 30


Location

: Colorado



Well 30 hours isn't so bad. I'm going to rent it this summer some time probably.
Hoirzon Zero Dawn - Loved it. It is between this and Uncharted 4 for my favorite PS4 game to date. Loved the character. Loved the world. Loved the story. Every machine besides the first couple you encounter feels like bosses, and taking them down is so much fun. I hope they add more DLC so I can find an excuse to get back to it sooner rather than later. A+

Dragon Quest VII - The last Dragon Quest besides X that never released here that I needed to play and beat. So glad I didn't start with this one. The game is fun, it's just way too long. took me just over 75 hours to beat the game, and that was just doing main quest stuff. Long games don't bother me, because I loved VIII and I believe it was longer, but this game is so repetitive. VI was my other least favorite DQ game, and both offer something similar where you go in between 2 worlds. You go into the past to get a shard, after getting the shard, you go into the same dungeon in the future and get another shard. It's literally the same thing over and over and over again. I think there was one dungeon I had to go into 4 times. The dialogue is boring. The battles are fun, but they're not random, which should be a plus, but it is not since the halls are so narrow to navigate that you actually seem to get into more fights. One plus is the combat is fun, and there are so many jobs to master. Too bad they did everything else so poor. C-

Killzone Shadow Fall - I'm still waiting for Matt to join me like he said he would....

Basically I have just been playing the multiplayer after getting a hard drive, and I love Killzone multiplayer so much. This isn't my favorite of the series for multiplayer, but I still love it. My win/loss ratio I feel is rather impressive, currently sitting at 1.82. Man I fucking love the multiplayer in these games. Multiplayer score of A+
_________________
Last of the Mudokons




Posts

: 3022


Join date

: 2013-02-22


Age

: 35


Location

: The thumb of Michigan





Similar topics
---
Permissions in this forum:
You
cannot
reply to topics in this forum