May 2019
| Mon | Tue | Wed | Thu | Fri | Sat | Sun |
| --- | --- | --- | --- | --- | --- | --- |
| | | 1 | 2 | 3 | 4 | 5 |
| 6 | 7 | 8 | 9 | 10 | 11 | 12 |
| 13 | 14 | 15 | 16 | 17 | 18 | 19 |
| 20 | 21 | 22 | 23 | 24 | 25 | 26 |
| 27 | 28 | 29 | 30 | 31 | | |
Calendar


Let us know what you played last month! And let us know what games you'll be getting this month!
Goddess of the Seal




Posts

: 3329


Join date

: 2013-02-21


Age

: 34


Location

: New Jersey



Uncharted 4- Good not great. Game has some strong high points and some pretty awful low points. But the highs are as high as 2's best and the lows are as bad as 3 at its worst so there's that. B-

Doom-Haven't beat it but one of the better FPS games I've played. Want to beat it before I score but what I played is in the A range.

Overwatch- A+
_________________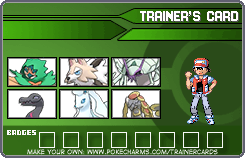 Goddess of the Seal




Posts

: 3467


Join date

: 2013-02-21


Age

: 27


Location

: Placentia, California



Uncharted 4 - I think the new stealth stuff caused me a little trouble. I was trying to do it too much. Once I threw it to the wayside and started running and gunning the game really hit a groove. The whole second part of the game flew by and I really enjoyed the ending.

Overwatch - I've put a ton of time into this between the beta and the finished product. Such a fun game. I wish there were more people on PS4 to play with, but its great even with randoms. I'm really excited to see how Blizzard supports it.

I really don't know what games are coming out in June. I kind of anticipate Overwatch being my summer game. I'll probably dive into my backlog a bit, but that never goes as well as I would hope!
_________________
[
Cigar-chomping Dirty Old Man




Posts

: 643


Join date

: 2013-02-21


Age

: 31


Location

: Wisconsin



Batman: Arkham Origins: Didn't finish this because I plan to buy it and resume where I left off (it's a rental from Gamefly and I can't keep it). While it shouldn't be the last Arkham game I got to playing - because I bought into the whole "not made by Rocksteady then it isn't worth my time - it's still solid enough. And the Deadshot battle was fantastic.

Ratchet & Clank: Got this and started it near the end of the month but I'm really digging it. Hits all the right spots.

Also plenty of runs into Enter The Gungeon and I keep discovering stuff but can't seem to clear level 3. It's a hard-ass game.

I bought Overwatch (PS4) at the start of this month so it'll be a regular fixture.
_________________
"I'm not married, I don't have any kids and I'd blow your head off if someone paid me enough." -Grosse Pointe Blank
Xbox Live: MongoSantaMaria
Beary Bad Joker




Posts

: 885


Join date

: 2013-02-22


Age

: 38


Location

: Arkansas




---
Permissions in this forum:
You
cannot
reply to topics in this forum