July 2019
| Mon | Tue | Wed | Thu | Fri | Sat | Sun |
| --- | --- | --- | --- | --- | --- | --- |
| 1 | 2 | 3 | 4 | 5 | 6 | 7 |
| 8 | 9 | 10 | 11 | 12 | 13 | 14 |
| 15 | 16 | 17 | 18 | 19 | 20 | 21 |
| 22 | 23 | 24 | 25 | 26 | 27 | 28 |
| 29 | 30 | 31 | | | | |
Calendar

Page 2 of 2 •

1, 2

I think what this game does best or at least my favorite part is the exploration. The combination of platforming and your new abilities, plus the open level designs make exploring especially in the open hubs, really awesome. My favorite was the mountain village (I think it was called). The platforming works best in these areas. You have multiple routes around levels, but still need to figure out how to get to certain places. But it isn't like Assassin's Creed or Infamous where you can just go anywhere which is never as much fun. This did a much better job with these sort of open areas. Oh shit those "challenges" collectible type things might be the death of me. I still need a ton of those.

The puzzles I did enjoy. They had some clever stuff. I'd definitely liked to have seen more and make them a bit bigger. Not more large-scale maybe though they could be. But just more steps and parts to them. Make them multi-faceted I guess. But what was here was fun.

One thing I was mentioning on Twitter was I thought they could have pushed her abilities more and done more with them. Like there were these couple moments (one was a tomb) where you used the rope to pull swing poles around and then had to jump off them before they swung back. And I just started thinking of more complicated sequences with that little mechanic, if that makes sense. And there was this random moment where I was in a tomb. I must not have lit a lantern and couldn't see the climbing surface across the room. So I just shot some fire arrows and it lit up the path. It was this weird accidental thing, but I just started thinking of these cool ideas they could have done with the various abilities/tools. And this isn't anything I'm holding against this game. It's not a knock or anything. Just made my imagination run a bit wild with what could be done with a sequel. Hell I've already started thinking of new abilities I want her to have in the next game. And some of the older game's abilities could be fit right into some of those Metroid-style abilities she gains.

Glad you also enjoyed the dark forest part. It really was cool. I also think you are stretching with that last bit there... haha. But I'm on the opposite side of the spectrum. I don't really care for her to be in any relationship in one of these games myself. Just never something I really wanted from her character.
Goddess of the Seal




Posts

: 3329


Join date

: 2013-02-21


Age

: 34


Location

: New Jersey



Just got the grenade launcher. The shooting bits immediately before and after that were just plain awful. Enemy placement just made me need to turn it off when I found a save point. The game's really jumping all over the place in quality as a whole. Sometimes it's great, namely when I'm exploring and finding tombs. Sometimes it's just okay like most enemy encounters. Sometimes it's bad. Sometimes (namely whenever they go for the story) it just bothers me. Overall, I'd say it's a good game but the worst of CD's Tomb Raider games by far.
_________________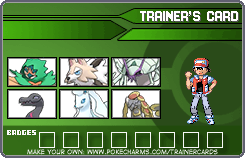 Goddess of the Seal




Posts

: 3467


Join date

: 2013-02-21


Age

: 27


Location

: Placentia, California



Obviously I've talked about this on Twitter and elsewhere, but this game really didn't stick with me. When I played it I thought it was doing what it did great, so even if it was a kind of shitty TR game, I'd just be being a curmudgeon if I was too hard on it. But the more I thought about it, the more stuff bothered me even looked at as more of a cinematic action game. The setpieces haven't stuck with me at all like good setpieces do afterwards. And while the combat is generally well done, encounter design and enemy AI leaves too much to be desired for the game to hang its hat on that.

The issues with the adventure parts are obvious. And once I went back and played the other games again they hurt all that much more. Like they add the detective vision stuff and make tombs optional... and they still make them easy as fuck. Like those would be the perfect reasons to go ahead and challenge players because the people that just wanted to shoot stuff had a way to get by them, but they were like frightened to challenge the player and its a shame given their previous entries.

It sucks because some of the ideas they added are good. And if combined with the good stuff from their previous games, could have made for a really amazing package. And I've heard people go, "Well a platformer like those games wouldn't have sold, it was time to move on." It's sales were all budget and marketing. They could have done the same thing and included the stuff fans wanted without losing those sales. Just advertise the new combat and some setpieces, but include shit loads of puzzles, platforming and tombs in the game.

I don't know it is a bit frustrating looking back on it now. I knew Greenman would feel similarly to me. And it seems he might. I hope the TR of old isn't dead, but I fear it might be. People ate this one up too much. I still think this was a good game though. Just a disappointing one in hindsight. And not the direction I want one of the better remaining platforming series (and really what was a pretty unique style of game in this day and age) to take.
Goddess of the Seal




Posts

: 3329


Join date

: 2013-02-21


Age

: 34


Location

: New Jersey



Yeah, I'm definitely beating it and doing all the tombs, but don't see myself keeping it when I'm done. Think I'll just trade it towards The Last of Us. One thing will be for sure though: I will be writing a very, very long blog at this on Pixlbit. Have a lot to talk about.
_________________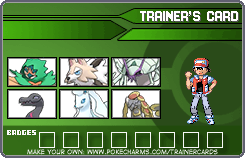 Goddess of the Seal




Posts

: 3467


Join date

: 2013-02-21


Age

: 27


Location

: Placentia, California



I'm trading this game in today. I'm bored with it and everyone's saying I'm at the part where it gets worse.
_________________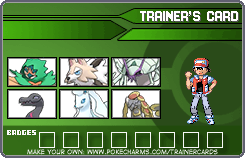 Goddess of the Seal




Posts

: 3467


Join date

: 2013-02-21


Age

: 27


Location

: Placentia, California



Page 2 of 2 •

1, 2

---
Permissions in this forum:
You
cannot
reply to topics in this forum