July 2019
| Mon | Tue | Wed | Thu | Fri | Sat | Sun |
| --- | --- | --- | --- | --- | --- | --- |
| 1 | 2 | 3 | 4 | 5 | 6 | 7 |
| 8 | 9 | 10 | 11 | 12 | 13 | 14 |
| 15 | 16 | 17 | 18 | 19 | 20 | 21 |
| 22 | 23 | 24 | 25 | 26 | 27 | 28 |
| 29 | 30 | 31 | | | | |
Calendar


Any Tomb Raider discussion is welcome here. I'd like to start things off by examining Crystal Dynamics' pre-reboot trilogy of Legend, Anniversary and Underworld. What's your favorite? Describe their strengths and weaknesses to help back up your position.
I like Legend for a few reasons. The one main reason is that it was a game that I was super hyped for when MS had abandoned the original Xbox for the 360 and there weren't too many new games to enjoy for it. But I kept reading all these great things in EGM and felt they were going all out to make TR appeal to a new generation of gamers, (ie me). And it was as good as I thought it would be, you can't duplicate that kind of nostalgia.

But there are a few things in its favor besides this. One thing is that I feel CD went all out in a way they didn't do for the other two games to make TR exciting again. You'd have levels like the abandoned Russian factory, the Japanese party, and of course King Arthur's pit. There was a great variety to locations.

And as strange as this sounds even though the QTE's, the combat, and motorcycle bits were by far weaker than the platforming, they were alright and I think they overall helped the pacing of the games. It just made the platforming more fun when I got to it fun without making the game a chore to play.

Oh and pressing R1 to shoot rather than holding it was bullshit.
_________________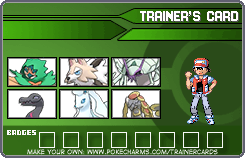 Goddess of the Seal




Posts

: 3467


Join date

: 2013-02-21


Age

: 27


Location

: Placentia, California



Legend to me lacks the depth of traversal abilities that both the other games had. Obviously being first in the series for CD will do that, but there is no denying it when comparing them. It has the best story of the three. The variety of locations was pretty neat. They were really short though. It's the most linear TR game and its no better for it in my opinion. I think the motorcycle bits are bad to be honest (they drag a bit at least). And it the most combat-oriented game in the series other than the reboot. And the combat is pretty bad to me too (though that is true of all three of these games). I really don't understand how one can say this stuff helped here and kill it during the reboot. "Needs the series to be exciting" again sounds like how someone would defend the reboot. Just like now, that really wasn't what was needed to fix the series or move it forward. Having said that I really liked Legend and its a better reboot than the recent one as it still retained of lot of what makes TR unique. It's a lot of fun too.

Anniversary is longer, has more platforming moves, larger more open levels, a better mansion and doesn't have those bad bits I mentioned above. Well combat still stinks, but there is way less of it. Puzzles might be more interesting in the other ones though maybe. They have more of a physics based feel. A lot of Anni's show their PS1 roots a little still. I don't mind the QTEs in this or Legend too much because at least button prompts correspond to normal controls. It was also before I played a million games with QTEs, so that probably helped a little.

Underworld has some filler motorcycle stuff but uses it in a more interesting way than Legend. Less linear levels. It gives you a lot more ways to chain platforming moves together, so you can traverse in a lot more ways. It has more depth than Legend, but I'm not sure if how you can chain the moves is a net positive or not. Anni was the sweet spot. They really disappointed me with lack of unlockable costumes, time trials and the lazy way they hid treasures.  Combat again stiinks. I liked the underwater exploration parts. Those were fun. How they finished the Legend story with her mum actually kind of pissed me off... haha. Edit: And no playable mansion outside the story... fuck that sucked. She has three manors from what I recall in this continuity. Should have made one of the others the new extra level.

I don't know they are all fun. I have Anniversary a good ways ahead of the other two which are pretty close in my mind. Obviously we have different opinions on certain elements of Legend. I guess I am just surprised you would favor the most action-oriented game in the trilogy or the most linear.  Especially after mention how you like having to figure out where to go compared to Sands of Time. Legend being more linear means there is less of that I feel. I can't say anything for nostalgia. Again it is different enough I could see someone preferring it, but it surprises me a bit from you. But as you mentioned you do that a lot!

I also prefer Lara being isolated in ancient tombs and stuff while I recall you say you liked Zip and Alister in her ear. And the pacing thing too. I'll platform and puzzle solve all day in a TR game and be fine I guess. So I imagine there is a bunch of just little preferences that can't really be argued.

Edit: That came out superlong. I really do see where you are coming from though even if I feel differently.
The reason I praise Legend while criticize the reboot is because the point of Legend was still platforming. There was still more of it than the rest of the stuff combined. Anniversary and Underworld I felt got a bit in the too much of a good thing territory with the platforming. Still great platforming, but needed a little more in between.

As for the open ended thing, it's more those parts are my favorite, but I don't want them to be too much of a focus. When I finish a giant room I was stumped on getting out on, I like to have a short combat bit or more linear time based platforming thing, kind of like a cool off. I felt Legend had just enough time between its rooms so I was ready for it next time I got one.

Kind of feel I may need to replay these though to get a better opinion on them. Been a while since I replayed Legend and only played Underworld once. And yeah, I missed Zip and Alister in Anniversary.
_________________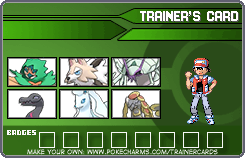 Goddess of the Seal




Posts

: 3467


Join date

: 2013-02-21


Age

: 27


Location

: Placentia, California



I still like the reboot a lot. Might try the ones you guys are talking about but I dont know
_________________
~No fear of death but with fear of life your weakness kills everyone
So live Angels for everyone For no lack of searching I can't seem to find one
Angels in everyone What of all their promises Can't seem to find much more than lies
Angels in anyone A permanent solution to a temporary problem
Before I'd lay me down to rest I'd throw away everything to live~
Steam
Risette
3DS
3024 6121 9950
Nin. ID
GoddessOfTheSeal
Pixlbit
http://gunstabwounds.tumblr.com/
Sees Tetris Blocks EVERYWHERE




Posts

: 2024


Join date

: 2013-02-21


Age

: 31


Location

: The Garden of Madness, Wisconsin



I guess I can't have too much of a good thing in this case. Just curious Greenman, could you see why I'd prefer Anniversary though?

Also kind of random, but the first DLC for Underworld on 360 is really good. The second is weird and has you playing as the doppelganger. It's kind of neat, but a little messier. I only played it once to be honest. But the level design in the first is really sharp. Great use of the grapple. Has one of my favorite puzzles in the series. Location is kind of drab (it's under the manor), but a great level. I'd rate it second to Thailand in Underworld.

@Kay: I just feel like you wouldn't like these, but who knows.
Yeah i kind of feel like i'd feel the same way about those games that you guys feel about the reboot.
_________________
~No fear of death but with fear of life your weakness kills everyone
So live Angels for everyone For no lack of searching I can't seem to find one
Angels in everyone What of all their promises Can't seem to find much more than lies
Angels in anyone A permanent solution to a temporary problem
Before I'd lay me down to rest I'd throw away everything to live~
Steam
Risette
3DS
3024 6121 9950
Nin. ID
GoddessOfTheSeal
Pixlbit
http://gunstabwounds.tumblr.com/
Sees Tetris Blocks EVERYWHERE




Posts

: 2024


Join date

: 2013-02-21


Age

: 31


Location

: The Garden of Madness, Wisconsin



Oh most definitely I can see why you prefer Anniversary. Legend isn't perfect and there's a lot of things it does better. Really they're a lot more different than you'd think
_________________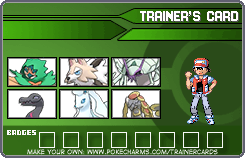 Goddess of the Seal




Posts

: 3467


Join date

: 2013-02-21


Age

: 27


Location

: Placentia, California





Similar topics
---
Permissions in this forum:
You
cannot
reply to topics in this forum