May 2019
| Mon | Tue | Wed | Thu | Fri | Sat | Sun |
| --- | --- | --- | --- | --- | --- | --- |
| | | 1 | 2 | 3 | 4 | 5 |
| 6 | 7 | 8 | 9 | 10 | 11 | 12 |
| 13 | 14 | 15 | 16 | 17 | 18 | 19 |
| 20 | 21 | 22 | 23 | 24 | 25 | 26 |
| 27 | 28 | 29 | 30 | 31 | | |
Calendar


E3 is a couple weeks away. I figured I'd throw a thread up to discuss any rumors, wishes, predictions, etc. Here are a few games that rumors suggest could show up:

-Devil May Cry 5
-The next Splinter Cell
-Assassin's Creed Greece
-Starfield (Bethesda Game Studios' next big game, a space RPG I guess)
-A Gears of War spin-off of some kind
-Life is Strange 2
-Doom 2 (I'm not sure if this is rumors or people just assuming, but I saw a lot of predictions for this)

We should get first real looks at these games too:

-The Last of Us Part II
-Death Stranding
-Cyberpunk 2077
-Smash Bros. Switch
-Shadow of the Tomb Raider
-Ghosts of Tsushima

I'm having a hard time imagining much in the way of surprises from Sony or Nintendo which kind of bums me out as I look forward to those conferences the most. I admittedly have no idea what's even going on with Microsoft these days though they rarely surprise with exclusives at their conference. Hopefully I am wrong and there are surprises galore!
Last edited by TripOpt55 on Sat Jun 16, 2018 10:54 pm; edited 1 time in total
Goddess of the Seal




Posts

: 3329


Join date

: 2013-02-21


Age

: 34


Location

: New Jersey



I'm really excited for Cyberpunk and Ghosts of Tsushima. Fairly lukewarm otherwise, I'd love to see From Software's new game, but I'm following gaming news so little I don't even know if they're at the show or not.
Goddess of the Seal




Posts

: 3582


Join date

: 2013-02-25


Age

: 30


Location

: Colorado



Microsoft was actually the biggest winner this E3 in my eyes. I said beforehand that this would probably be a pivotal moment for them, and they sure acted like it was. I don't think much will materialize for the XB1 but they have me interested in the long run

Most interesting games were Tunic, Forza Horizon 4, Death Stranding, RE 2 Remake, Seriko, and Cyberpunk. The lack of Splinter Cell was disappointing
Jill Sandwich




Posts

: 1448


Join date

: 2013-02-22


Age

: 26


Location

: Alberta



I agree MS had the best conference. Sony and Ubisoft had good ones, Nintendo was good if you adore Smash, meh if you just like Smash, and pretty bad if you don't. EA's was horrible, Bethesda's was too long, but had a bunch of cool stuff, and Devolver is fun as always.

My favorite was Resident Evil 2, but also have my eye on Spider-Man (much better trailer than last year), Beyond Good and Evil 2, Seriko, TLOU 2, Cyberpunk, Tunic, DMC5, and Gears 5/Tactics.
_________________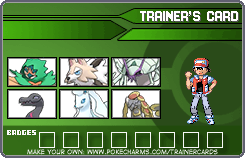 Goddess of the Seal




Posts

: 3467


Join date

: 2013-02-21


Age

: 27


Location

: Placentia, California



I had my expectations in a good place that I was quite satisfied by E3 this year. Microsoft probably exceeded them a bit. The show was pretty similar to their norm. Lots of third-party games. The expected first party franchises. Though I think the story set-up for Gears 5 seems more compelling than normal. Ori 2 was one of the best games of the show too. But the section on studio acquisitions shows they are taking steps to fix their biggest issue compared to the competition (first-party software/exclusives). Ninja Theory is a good get. I think having Playground make a non-racing game is cool (it seems this is a Fable game? Not my cup of tea, but I like them making something else). And just making a new internal studio with the former Crystal Dynamics guy is cool too. Might be a while before we really see this whole thing bear fruit, but it is a big step in the right direction for them I think.

I knew Sony would have their focus on those big four games, so I wasn't expecting much else. The Last of Us 2 looked incredible. I loved how they have changed the combat to both just evolve what was there and have it make sense for Ellie as more experienced than her younger self in the first game and more agile than the bulky Joel. The dodge mechanic is a game-changer in particular how it affects multi-person melee fights. But then using her size to squeeze places and having a dedicated jump button. Level design looked sharp. Being able to go prone is cool. Spider-man also looked amazing. Much better than last year. I was less impressed with the other two. I honestly can't muster any care for Death Stranding. Ghosts of Tsushima reminds me a bit of Spider-man last year. Wasn't super impressed with this showing, but I still think this will turn out to be a good one because of the developer/concept. The coolest part was probably just how insane it looked graphically during the one on one fight at the end. The leaves falling, the fire shooting in. Beautiful. And from third-parties, RE2 and Control were a couple of my favorites from the show. Solid show, but not spectacular.

Nintendo is the one I was a bit letdown by. And honestly, I think it is the Yoshi no-show that hurt it the most. I knew this year wouldn't have a ton for me with the big games being Smash and Pokemon. Having Yoshi gave me that one big game on the system this year. I honestly don't have one now. I enjoyed Kirby. I'll enjoy Smash. I'm actually looking forward to Mario Party because we have taken to playing a lot of Switch where I work now (and the part where they connect the two screens for that tank game was neat). But overall it seems like a lackluster year (for me at least). I also don't get Nintendo's whole attitude towards what they do and don't show. No 2019 games... except Fire Emblem because it was delayed? But at the same time, no Yoshi. Retro is still MIA too. I've really been enjoying my Switch lately. Picking up Splatoon again and MK8 Deluxe to play with work friends. Just wish I was more excited for the rest of the year.

Some cool third-party stuff. Cyberpunk 2077 was my favorite thing from the show besides TLOU2. The Witcher 3 was the most well-realized open-world I have experienced. Imagining them doing that with this setting is really exciting. Tomb Raider looks like a fun, if not exactly mind-blowing sequel to the last game. The Jade reveal in BG&E reveal got me hyped. Still not my ideal sequel, but I'm more more excited than I was initially. I'm excited to try the new Life is Strange thing, having a Sufjan song I love in the trailer helped.

A good E3. Lots of games to be excited about going forward.
Goddess of the Seal




Posts

: 3329


Join date

: 2013-02-21


Age

: 34


Location

: New Jersey



It's funny because I agree Nintendo was a let down but I think they have the most lucrative show. Fortnite on the go with real controls will sell a lot of Switches. Smash Bros will sell a lot of Switches and Pokemon is the most profitable IP that exists period, gaming or otherwise. Nintendo doesn't really need a lot of first party games complementing them the way 2017 had a ton to complement Mario Kart/Odyssey and Zelda. Sucks for us the same way Nintendo cannibalizing the Wii U sucked for us, but I get it.
_________________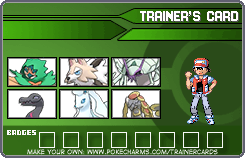 Goddess of the Seal




Posts

: 3467


Join date

: 2013-02-21


Age

: 27


Location

: Placentia, California





Similar topics
---
Permissions in this forum:
You
cannot
reply to topics in this forum