July 2019
| Mon | Tue | Wed | Thu | Fri | Sat | Sun |
| --- | --- | --- | --- | --- | --- | --- |
| 1 | 2 | 3 | 4 | 5 | 6 | 7 |
| 8 | 9 | 10 | 11 | 12 | 13 | 14 |
| 15 | 16 | 17 | 18 | 19 | 20 | 21 |
| 22 | 23 | 24 | 25 | 26 | 27 | 28 |
| 29 | 30 | 31 | | | | |
Calendar


Thought this would be a good one considering we're getting a certain remake today that........well I'll just leave it at that.
_________________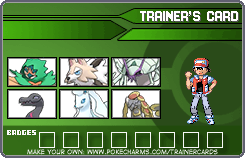 Goddess of the Seal




Posts

: 3467


Join date

: 2013-02-21


Age

: 27


Location

: Placentia, California



1. The Thing (the 80's one)
2. 12 Monkeys
3. Invasion of the Body Snatchers (70's one)
4. Ocean's 11
5. The Fly

Weird, this was one of the easiest lists to do. So few remakes that are worth a damn, and to be fair most people don't realize a lot of those movies are remakes in the first place.
Goddess of the Seal




Posts

: 3582


Join date

: 2013-02-25


Age

: 30


Location

: Colorado



I didn't find it easy at all. Plenty of good remakes didn't make the cut. Some I didn't count (e.g., 13 Assassins, Heat) because I haven't seen the original.

1. John Carpenter's The Thing
2. The Last of the Mohicans (1992)
3. The Fly (1986)
4. Nosferatu The Vampyre (1979)
5. True Grit (2010)

_________________
"I'm not married, I don't have any kids and I'd blow your head off if someone paid me enough." -Grosse Pointe Blank
Xbox Live: MongoSantaMaria
Beary Bad Joker




Posts

: 885


Join date

: 2013-02-22


Age

: 38


Location

: Arkansas



Nosferatu is a solid choice as well. Still haven't seen last of the mohicans...
Goddess of the Seal




Posts

: 3582


Join date

: 2013-02-25


Age

: 30


Location

: Colorado



1. Ocean's 11- Pretty much the definitive heist movie with an amazing cast.
2. The Jungle Book- Does exactly what a remake should do: Take something I want to like more than I did, and improve the good while fixing the bad. Also adds Bill Murray and Christopher Walken. And Walken sings.
3. Batman Begins- It is still a comic book adaptation, but they were pretty much remaking Batman with their own spin. And they did a damn good job with their own twist on the formula too.
4. The Italian Job- Heist movies really have a great track record for remakes
5. King Kong- It was a bit too long, but I really liked Jackson's take on King Kong. A fun and well directed movie.

Keeping this to remaking American remakes otherwise I'd put things remaking obscure stuff like True Lies which feels like cheating. Also I need to check out some of the remakes you guys brought up, especially Body Snatchers and The Thing.
_________________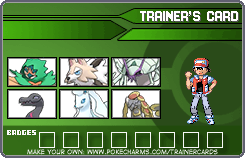 Goddess of the Seal




Posts

: 3467


Join date

: 2013-02-21


Age

: 27


Location

: Placentia, California




---
Permissions in this forum:
You
cannot
reply to topics in this forum