July 2019
| Mon | Tue | Wed | Thu | Fri | Sat | Sun |
| --- | --- | --- | --- | --- | --- | --- |
| 1 | 2 | 3 | 4 | 5 | 6 | 7 |
| 8 | 9 | 10 | 11 | 12 | 13 | 14 |
| 15 | 16 | 17 | 18 | 19 | 20 | 21 |
| 22 | 23 | 24 | 25 | 26 | 27 | 28 |
| 29 | 30 | 31 | | | | |
Calendar


I know we have talked about best weapons in the past, but I don't know if we have ever talked about which grenades are best. If you are going to lean towards more unique grenade types, at least mention the classic frag grenade you think is best.
Halo 2's plasma grenades get my vote, but I guess they're more of a unique grenade since making them stick is what's so fun. If we're talking how grenades feel, I'd probably give that to Counter Strike since no game is even close to as satisfying as that one when you throw it right.
_________________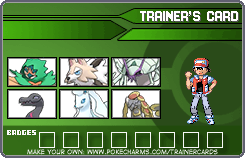 Goddess of the Seal




Posts

: 3467


Join date

: 2013-02-21


Age

: 27


Location

: Placentia, California



The first ones that came to mind were:

Both Hedgehog and Airfuel grenades in Resistance
Plasma Grenades in Halo
Maybe the Cluster Grenades in Infamous 2
And the Groovitron in Ratchet & Clank if it counts... debatable I guess

I will have to put some more thought into it including for regular frag grenades.
Another one that had great frag grenades was Resident Evil 4. Very satisfying taking out a large group of enemies with them.
_________________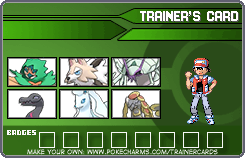 Goddess of the Seal




Posts

: 3467


Join date

: 2013-02-21


Age

: 27


Location

: Placentia, California



Plasma Grenade (Halo)
Hedgehog grenades (Resistance.) All the grenades in this game were pretty good, actually
Holy Hand Grenade and Banana Bomb (Worms.)

As for standard grenades, I like HL2's grenade. The sounds are all satisfying, it has that distinctive red trail that attracts zombies, and the throwing arc is pretty good if maybe a bit long.

I'm also a big fan of the grenades in Crysis. Seeing the way they make the trees shake or bring down a shack makes a good throw extra satisfying or tense when you're caught with one in the same room

_________________
PSN/Steam/Galaxy/Origin: ajapam
NNID: ajapam47
uplay: ajapam34
Jill Sandwich




Posts

: 1448


Join date

: 2013-02-22


Age

: 26


Location

: Alberta



As Trip knows, I'm a lover of mines from our time together in Uncharted. Having someone enter a room and start blasting you with their gun, only for them to stop right on my cleverly placed mine is one of my favorite things in gaming. In Killzone, Call of Duty, Uncharted, etc... it doesn't matter what shooter it is, if there's a mine class I'm going to use that. There's nothing more rewarding to me than being halfway across the map where you placed your mine, and you get a notification that someone died from it.

The hedgehog is a really good pick, one I probably would have forgotten. Surprised no one picked the Bouncer from Ratchet, because technically that's a grenade.

I also like the grenade in Destiny that is similar to the Bouncer that breaks up into little grenades.

As far as standard ones, I'll pick the ones from Medal of Honor (PS1) because those grenades always had really good sound, and it was funny watching Nazis scream.
_________________
Last of the Mudokons




Posts

: 3022


Join date

: 2013-02-22


Age

: 36


Location

: The thumb of Michigan



I definitely meant for this thread to be about throwable grenades that don't usually get mentioned in a typical best gun/weapon discussion. Everyone knows I love the Bouncer (one of my all-time favorite weapons), but I'd say it is more of a grenade launcher and I usually discuss it in one of those best gun/weapons threads, so didn't feel it fit in here. Though if people want to expand to grenade launchers, feel free.
You know what had awful grenades? Mass Effect 1 and 3. 1 mapped them to the Back/Select button (nuff said) while 3 yours are usually worse than using powers while the enemy throws them all the freaking time on higher difficulties.

Which reminds me Kotor games? Awesome grenades. Thermal detonators did absurd damage while Cryo, Adhesive, and Flash grenades were incredibly useful. In fact put thermal detonators as one of my top picks. Though like Brett I preferred the mines in those games since I like to play a stealthy character. Nothing beats setting up a bunch of mines around some enemies who can't see you, revealing yourself on the other side of them, then watching the fireworks.
_________________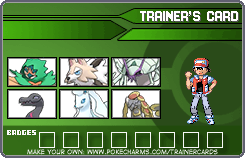 Goddess of the Seal




Posts

: 3467


Join date

: 2013-02-21


Age

: 27


Location

: Placentia, California



Lost Planet had awesome grenades with great splash effects and sound to match.
Goldeneye and Perfect Dark on N64 had better grenades than the vast bulk of games that came on later systems.
Probably the most fun I had with grenades was climbing to the top of certain buildings in GTA III and Vice City and throwing molotov cocktails into crowds until the army showed up with tanks, then stealing a tank.

_________________
I'm the number one mack daddy of Oklahoma City...
PSN: Super_King666
Nintendo: SanAndreasX
Steam: San_Andreas_X
3DS Friend Code: 2294-5129-1033
Biotic God




Posts

: 1039


Join date

: 2013-02-22


Age

: 41


Location

: Midgar





Similar topics
---
Permissions in this forum:
You
cannot
reply to topics in this forum