July 2019
| Mon | Tue | Wed | Thu | Fri | Sat | Sun |
| --- | --- | --- | --- | --- | --- | --- |
| 1 | 2 | 3 | 4 | 5 | 6 | 7 |
| 8 | 9 | 10 | 11 | 12 | 13 | 14 |
| 15 | 16 | 17 | 18 | 19 | 20 | 21 |
| 22 | 23 | 24 | 25 | 26 | 27 | 28 |
| 29 | 30 | 31 | | | | |
Calendar


Are there types of settings you'd like to see more of in games? Whether it be types of worlds or certain time periods, and so on?
Goddess of the Seal




Posts

: 3329


Join date

: 2013-02-21


Age

: 34


Location

: New Jersey



I thought you meant options. Not sure if I've ever expressed my love for this, but I'd like to see more snow worlds.
_________________
Last of the Mudokons




Posts

: 3022


Join date

: 2013-02-22


Age

: 35


Location

: The thumb of Michigan



Yes, more snow. Also I'd really like to see something from mid-1900s eastern Europe/Soviet Union. I think you could get a really good story out of that. Since every damn game that isn't a military shooter or on a tropical island is some thinly veiled illuminati thing anyway (thanks, Ubisoft,) it'd be cool to go back in time to the classic secret police and ditch all of the lame technology shortcuts. Africa in Far Cry 2 was cool, too, and I'd like more of that.

Really though, games use so few settings it's kind of ridiculous sometimes.

_________________
PSN/Steam/Galaxy/Origin: ajapam
NNID: ajapam47
uplay: ajapam34
Jill Sandwich




Posts

: 1448


Join date

: 2013-02-22


Age

: 26


Location

: Alberta



Any mythology that isn't Greek or Norse. I'd love to see more of Egypt, Aztec, Hindu and especially African. I really like seeing all these old beliefs and in the case of Aztec and African, I think there would be a lot of cool stuff to learn on them.
_________________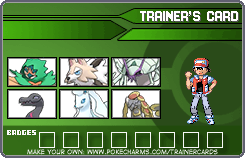 Goddess of the Seal




Posts

: 3467


Join date

: 2013-02-21


Age

: 27


Location

: Placentia, California





Similar topics
---
Permissions in this forum:
You
cannot
reply to topics in this forum