December 2018
| Mon | Tue | Wed | Thu | Fri | Sat | Sun |
| --- | --- | --- | --- | --- | --- | --- |
| | | | | | 1 | 2 |
| 3 | 4 | 5 | 6 | 7 | 8 | 9 |
| 10 | 11 | 12 | 13 | 14 | 15 | 16 |
| 17 | 18 | 19 | 20 | 21 | 22 | 23 |
| 24 | 25 | 26 | 27 | 28 | 29 | 30 |
| 31 | | | | | | |
Calendar


So basically any original (ie not licensed) game that never got a sequel or spin-off can go on here. DLC/Expansions don't count as a sequel/spin-off so Bloodborne would count for this. If a future sequel is announced, give it on a case by case basis. So The Last of Us or Prey for instance would not have place on here, but Beyond Good and Evil certainly would. (Didn't mean to rub salt in the wound, but I'll believe Ubisoft is committed to BG&E2 when it's on store shelves).

Team Ico games are grey area. If you think they count, go for it since they have different kinds of gameplay. I can see the argument for them not counting though.
_________________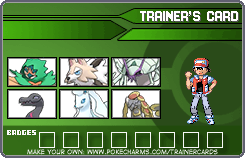 Goddess of the Seal




Posts

: 3467


Join date

: 2013-02-21


Age

: 27


Location

: Placentia, California



Thinking back to the last time we did this at 1up, a lot of the games I picked have gotten sequels, so it is definitely something I'll have to think on a bit. Also I say Team Ico games are out. If they aren't considered sequels, they'd fall into the spinoff area I think.
1. Jade Empire- Been replaying this game. The world is just so unique and perfect. Combat feels a bit clunky now, but is fun and is pretty simple to grasp, but deep with a lot of options. Plus the cast, while not Bioware's best, is still really great.
2. Bloodborne- Yeah, it's mostly just taking from the Dark Souls formula, but there's just enough changes here that it feels like it's own thing. I'm torn whether this or DS1 is my favorite of From's games but I definitely like the atmosphere and combat more here.
3. Elite Beat Agents- Still the most addicting rhythm game I ever played. I really really want a sequel some day.
4. Skies of Arcadia- Like Jade Empire, it's a great RPG in a unique universe with a great cast of characters. Really hoping it gets an HD remake soon.
5. The Stanley Parable- You can't describe what makes it good. That takes away from why it's so amazing. It probably has the best use of choice in games though.

A few honorable mentions: Grim Fandango, Eternal Darkness, Bully, Stubbs the Zombie in Rebel Without a Pulse, Mark of the Ninja
_________________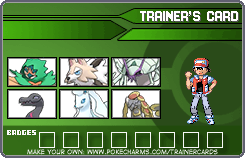 Goddess of the Seal




Posts

: 3467


Join date

: 2013-02-21


Age

: 27


Location

: Placentia, California



My top 2 are the same:

1. Bloodborne - Easily my favorite game of this generation and maybe ever. It grabbed me in a way that none of the Souls games have. It's Dark Souls but faster, more aggressive and with weird science fiction horror twists in it that are awesome.

2. Jade Empire - Given what I've seen of Bioware's new team I'm kind of glad this is likely not to get a sequel, but sad it didn't get one while the A-team was still at the helm.

3. Shadow of the Colossus - I'm arguing for it being standalone. The dev team has similar styles and little nods to other games but they're their own beats I think.

...Man, it is REALLY hard to think of games that aren't part of a franchise. Even Elite Beat agents is a sequel to a Japanese game (that I could never god damn find...;___; ).
Last edited by Krubixcube on Thu Mar 30, 2017 1:11 pm; edited 1 time in total
Goddess of the Seal




Posts

: 3582


Join date

: 2013-02-25


Age

: 29


Location

: Colorado



I don't know how to order these, but here are the five I picked out:

Tearaway: Super charming and creative. Loved the way it used the Vita's controls.

Resogun: My favorite arcade shooter. I was so addicted to this.

Sunset Overdrive: Really fun open-world game with great weapons and controls and a unique sense of humor.

Mark of the Ninja: My favorite stealth game ever. Just brilliantly designed.

Beyond Good & Evil: Really cool world and characters. Solid gameplay with good variety and a Zelda-esque structure.

Others one-off games that came to my mind that I enjoyed: Ori and the Blind Forest, Life is Strange, Heavenly Sword, Guacamelee.

I don't know. Probably forgetting something. This was off the top of my head.
Mark of the Ninja is a solid choice. A masterclass of good sound and visual design. Never thought 2D stealth would work that well. Nonexistant story, but who cares when it's that fun to play?
Goddess of the Seal




Posts

: 3582


Join date

: 2013-02-25


Age

: 29


Location

: Colorado



I forgot about Castle Crashers. I will replace Sunset Overdrive with that. I love the humor, artstyle and co-op in CC.

A lot of the smaller downloadable games on my list. I guess that means I've been lucky to get sequels to most of the bigger retail games I love (though I can think of a few that got sequels but weren't that weren't that good I guess).


Similar topics
---
Permissions in this forum:
You
cannot
reply to topics in this forum