July 2019
| Mon | Tue | Wed | Thu | Fri | Sat | Sun |
| --- | --- | --- | --- | --- | --- | --- |
| 1 | 2 | 3 | 4 | 5 | 6 | 7 |
| 8 | 9 | 10 | 11 | 12 | 13 | 14 |
| 15 | 16 | 17 | 18 | 19 | 20 | 21 |
| 22 | 23 | 24 | 25 | 26 | 27 | 28 |
| 29 | 30 | 31 | | | | |
Calendar


Trying to come up with a random topic. Hopefully we haven't done this one (I have a tendency to repeat myself). Are there certain styles of games you think other devs should try and take inspiration from more? A mechanic you love that you wish would pop up in more games? It can even be ones that are in plenty of games, but still you want more. For example maybe you wish more games were structured like Zelda, etc. Maybe you really love a certain game's counter/parry maneuver and so on.

Conversely, which should developers stop trying to copy? For example we've all had it up to here with Assassin's Creed-style free-running.
Goddess of the Seal




Posts

: 3329


Join date

: 2013-02-21


Age

: 34


Location

: New Jersey



I want to see more of Driver San Francisco's shift mechanic. I guess that's pretty series specific but it was a fun way to quickly get around in a game like that while bypassing the always awful on-foot controls in the series. I wouldn't be opposed to seeing something like it in another game since Ubisoft won't greenlight another Driver until they find a way to make cars climb towers.

_________________
PSN/Steam/Galaxy/Origin: ajapam
NNID: ajapam47
uplay: ajapam34
Jill Sandwich




Posts

: 1448


Join date

: 2013-02-22


Age

: 26


Location

: Alberta



I wish more shooters had the same weapon system as Ratchet and Clank. Reward you for using every weapon in the game with upgrades to make firing every one addicting. Can't think of any shooter with a weapon wheel that wouldn't be improved with that mechanic.
_________________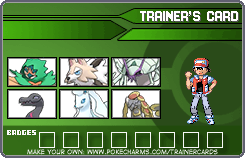 Goddess of the Seal




Posts

: 3467


Join date

: 2013-02-21


Age

: 27


Location

: Placentia, California



I actually really like when first person games have a TINY bit of parkour in them. And by parkour I just mean characters can grab ledges/kind of stick to narrow pathways. I didn't like Dishonored much but it did help immersion a bit when there was a fence and instead of my normal thought in an FPS ("OH NO...AN IMPENETRABLE FENCE") I immediately just thought of how I could jump to face height and climb up it. Definitely a nice feature.
Goddess of the Seal




Posts

: 3582


Join date

: 2013-02-25


Age

: 30


Location

: Colorado



This is one of those topics I made, but didn't really have an answer to. Playing Sly made me think of how much I love the Paraglider and the Deku Leaf in Zelda. Not sure I need it in other games, but both are pretty awesome.
Goddess of the Seal




Posts

: 3329


Join date

: 2013-02-21


Age

: 34


Location

: New Jersey



One thing I love is how Five Nights at Freddy's 2 and 3 used a minigame that looked like it was made for the Atari 2600 to tell the backstory and build on the lore. Think that's a really cool way to be vague and let the players draw their own conclusions to what happened.
_________________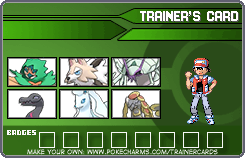 Goddess of the Seal




Posts

: 3467


Join date

: 2013-02-21


Age

: 27


Location

: Placentia, California





Similar topics
---
Permissions in this forum:
You
cannot
reply to topics in this forum