July 2019
| Mon | Tue | Wed | Thu | Fri | Sat | Sun |
| --- | --- | --- | --- | --- | --- | --- |
| 1 | 2 | 3 | 4 | 5 | 6 | 7 |
| 8 | 9 | 10 | 11 | 12 | 13 | 14 |
| 15 | 16 | 17 | 18 | 19 | 20 | 21 |
| 22 | 23 | 24 | 25 | 26 | 27 | 28 |
| 29 | 30 | 31 | | | | |
Calendar


Having recently discussed however briefly on here how both Infamous and Watchdogs got certain aspects very right, while others quite wrong I came up with this thread idea. Basically I was thinking what elements would you take from various sandbox/open world games to create the perfect title in the genre. A franken-sandbox game of sorts.

I'm not sure what all the elements/components are exactly, but I figure you think of stuff like the world/map, the story missions, the side missions, the travel whether that be driving and/or movement like in a Crackdown or Infamous, the combat, etc. Maybe some of you can come up with some other important areas for the genre.

And then either pick the games that did those elements the best or try and pick parts that would compliment each other. Either way. For example (not my choices, just random games as an example):

World/map: GTA V
Story Missions: Red Dead Redemption
Side Missions: Saints Row 3

and so on. Figured it might be fun and we could try it for other genres if it was enjoyable. Also explaining why you picked what you picked wouldn't hurt. Just make sure for this thread you are choosing elements from sandbox/open-world games. I realize what is considered that is a bit dicey, but I guess I leave that up to judgment or we can debate it as we go.
Last edited by TripOpt55 on Fri Aug 08, 2014 2:52 pm; edited 1 time in total
You know, it's funny because Red Dead Redemption's missions kind of explain why I generally get frustrated with open world games. In particular, there's a mission in RDR where you're supposed to attack someone in a canyon, and I thought: "let's use the environment against the enemy" and tried to stay on the high points of the canyon and use a sninper rifle to wreak havok but that wasn't how the game dictated I should do it so I got a failed mission. This epitomizes what frustrates me in open world games: infinite freedom with specific constrictions on missions...defeats the purpose.
Goddess of the Seal




Posts

: 3582


Join date

: 2013-02-25


Age

: 30


Location

: Colorado



For record those are not my choices. I have not even played RDR. I was just trying to give an example of what I was trying to do with the thread!

I imagine there must be a sandbox game that gives you more of the freedom to approach missions you are looking for Twolf. Hopefully it will be brought up in here.
Well ironically, RDR is one of the few open-world games I've finished. So I'm quite interested in this thread as this genre is one I have a difficulty keeping interest in.
Goddess of the Seal




Posts

: 3582


Join date

: 2013-02-25


Age

: 30


Location

: Colorado



When I first played Grand Theft Auto III on PS2 back in 2001, the thing that drew me to it was the ability to wreak havoc on the game's world. The missions and story were otherwise bog-standard and in fact I felt GTA III's traditional gaming elements were below average compared to other games I enjoy. But the ability to screw with the pedestrians and cops was fun until the novelty wore off. I think part of it was that your ability to cause havoc was extremely limited and had no real permanent affect on the game, and Rockstar's sandbox games have continued in the same vein in terms of both the missions and the overall gameplay. I find the missions in a lot of sandbox to be frankly tedious.

My favorite sandbox-type games are Fallout: New Vegas and Fallout 3. For me, the appeal in those games is the atmosphere of a devastated world, and you can cause some permanent consequences, although it locks off parts of the game for that playthrough if you hurt the wrong people in the games. Again, the actual gameplay, at least in Fallout 3, is rather shallow. New Vegas did better in providing a meatier game experience in interacting with the world and in combat. That said, Fallout 4 is really going to have to step up its game. I need to be able to really interact with the world in my own way and it needs to have good RPG combat for me to consider it to be a successful sequel. A rehash of Fallout 3/New Vegas isn't going to cut it.
_________________
I'm the number one mack daddy of Oklahoma City...
PSN: Super_King666
Nintendo: SanAndreasX
Steam: San_Andreas_X
3DS Friend Code: 2294-5129-1033
Biotic God




Posts

: 1039


Join date

: 2013-02-22


Age

: 41


Location

: Midgar



Forgot about this thread. I am with you guys on the complaints about restricting freedom during missions. But I do like when some missions take place in linear environments outside the sandbox/open world. It adds variety to the game and allows the developers to leverage the mechanics in new ways that the open-world would not. Good examples would be the Jak games and the Ezio Assassin's Creed games' "tombs." I will think on the main topic some more. I appreciate spiddy actually getting into the spirit of this thread though!
Note that this will also be my perfect Spider-Man game since I believe that the two are one in the same.

World: GTA IV- I put 4 over 5 because of the next bit, as I think this would support the gameplay much better. 5 has too many buildingless areas, which don't fit well with Spidey

Gameplay: Spider-Man 2/Batman- Spider-Man 2 by far had the most fun way to get around a city. Problem was everything else was a mess even if the core game was so much fun I didn't care. Throw in Batman's combat and I think you can have a real winner.

Story Missions: Jak 3/Shadow of the Colossus- If it's a normal mission, then Jak. Give some missions on the sandbox, but others that break away for a more traditional level. If it's a boss, set it up like SotC: Find him terrorizing the city, figure out his weak point, and exploit it to take the guy down.

Side Missions: Saint's Row 4- Let the game be goofy here. It would have to be different, but still imitate the game's carefree sense of fun here.
Last edited by volvocrusher on Thu Aug 14, 2014 11:54 pm; edited 1 time in total
_________________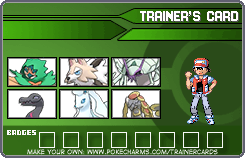 Goddess of the Seal




Posts

: 3467


Join date

: 2013-02-21


Age

: 27


Location

: Placentia, California



Now that sounds like a rad game.
I think it's relevant to bump this thread up so you can now know exactly what I want from Insomniac's Spider-Man game. I feel bosses might be a lost cause (they're not known for good boss fights), but the other categories I feel they might be able to deliver on. Here's hoping!
_________________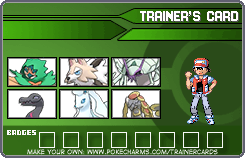 Goddess of the Seal




Posts

: 3467


Join date

: 2013-02-21


Age

: 27


Location

: Placentia, California




---
Permissions in this forum:
You
cannot
reply to topics in this forum