July 2019
| Mon | Tue | Wed | Thu | Fri | Sat | Sun |
| --- | --- | --- | --- | --- | --- | --- |
| 1 | 2 | 3 | 4 | 5 | 6 | 7 |
| 8 | 9 | 10 | 11 | 12 | 13 | 14 |
| 15 | 16 | 17 | 18 | 19 | 20 | 21 |
| 22 | 23 | 24 | 25 | 26 | 27 | 28 |
| 29 | 30 | 31 | | | | |
Calendar



I was planning to do a top and bottom five list of episodes of The Office when the series ended, but let's be real here: The series was too great in the past and too terrible now to deliver anything that will be one of my favorite episodes. So right now, here's a list of the episodes I really loved and why despite all its terrible choices now I still watch this show.

5. Drug Testing

Dwight finds a joint stub in the parking lot and interrogates everyone to fulfill his role as a volunteer sheriff's deputy. I think Jim put it best, "Dwight finding drugs is more dangerous than most people using drugs."

4. A Benihana Christmas

Normally I was not a huge fan of the show's hour long episodes. I always felt they were too long for their own good and padded them to make up for this. Benihana Christmas is the exception to this. Both plots were fantastic as Michael got over his breakup (which was over a hilarious reason by the way) by picking up a waitress at Benihanas. And then marks her arm because he can't tell her apart from Andy's date since they're both Asian. Meanwhile the two Christmas parties competing was perfectly done thanks to Angela of all people. One of the best Christmas specials.

3. The Convict

The premise was so simple, but so well done. Michael finds out a guy who just transferred over from another branch is a former convict and freaks out because he is black. Why? Because it's Michael Scott God dammit! It gets even better when his description of prison sounds better than Dunder Mifflin, eventually calling a conference room meeting where "Prison Mike" appears. And it is best The real star of the episode in my opinion was Jim giving Andy terrible advice to try to hit on Pam ending with this:



2. The Injury

From the second Michael yelled at Pam over the phone, I knew this would be something great. This turned out correct as Michael yelled how he burned his foot on a George Foreman grill, Dwight crashed his car coming to pick him up, and Michael showed up with a cast made of bubble wrap. Add Michael falling in the toilet, one of the best conference room meetings, and Jim's perfect commentary made this so damn hilarious.

1. Ben Franklin

I laughed more in this episode than every Michael-less episode combined. Michael getting a male and female stripper for office bachelor parties to avoid sexual harassment is funny enough, but then Jim had to go and order a Ben Franklin impersonator instead of a male stripper. Then tell Dwight it's the real Ben Franklin. If this were made today, it would include a Harlem Shake reference, scenes where they try and fail to make Andy likable and Dwight behaving properly around human beings. But it was made back then. So it had Dwight ordering the stripper to do office work, questioning the impersonator on his life, no Andy, and Michael being his usual stupid awkward self.

And you know this is a quality list because every single episode is from seasons 2 and 3. Also going to do best of Jim's pranks and best conference room meetings.
_________________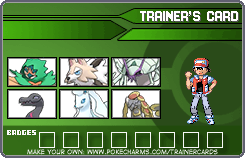 Goddess of the Seal




Posts

: 3467


Join date

: 2013-02-21


Age

: 27


Location

: Placentia, California




Similar topics
I feel like Casino Night would be in mine somewhere. I haven't watched the good seasons in a while, so I'd have to take a look at a list. These were all great. Loved bits with Jim giving Andy bad advice too. I'm looking forward to the Jim prank list. Those I still remember well.
Casino Night is definitely in my top 10- along with Women's Appreciation, The Merger, and Gay Witch Hunt. From Jim's mind control to Michael's two dates, that was just hilarious the whole way through.

---
Permissions in this forum:
You
cannot
reply to topics in this forum