May 2019
| Mon | Tue | Wed | Thu | Fri | Sat | Sun |
| --- | --- | --- | --- | --- | --- | --- |
| | | 1 | 2 | 3 | 4 | 5 |
| 6 | 7 | 8 | 9 | 10 | 11 | 12 |
| 13 | 14 | 15 | 16 | 17 | 18 | 19 |
| 20 | 21 | 22 | 23 | 24 | 25 | 26 |
| 27 | 28 | 29 | 30 | 31 | | |
Calendar


I'm going to bring these monthly threads back and since we haven't done one so far in 2018, I figured we could just recap the first three months in this one. So give us mini-reviews of the games you played/beat in January, February and March.

Also which games are you planning to get in April?
Goddess of the Seal




Posts

: 3329


Join date

: 2013-02-21


Age

: 34


Location

: New Jersey



The backlog is only growing with very little getting actually completed...

Once I clear some of the big, open world games on my list, I'd like to get Ni No Kuni 2. And God of War, despite me being iffy on the change in direction, is almost guaranteed to be good in one way or another so I'd be up for playing that as well.
Goddess of the Seal




Posts

: 3582


Join date

: 2013-02-25


Age

: 30


Location

: Colorado



Here is what I have finished so far:

Celeste: It isn't my favorite style of platforming, but it is incredibly well-done. Super challenging and super rewarding. And the narrative which touches on depression and anxiety really struck a chord with me. I loved this. One of my all-time favorite 2D platformers (somewhere in the top ten-ish area). Grade: A

Kirby Star Allies: A solid addition to the series. Very similar to Return to Dreamland, Triple Deluxe, and Planet Robobot, but not as good as any of them. Some cool new abilities and the mixing thing is neat. Some great bosses. The world map was a neat touch. A bit too easy even by Kirby standards due to overly simple puzzle/collectible hiding and the AI being too helpful I guess. Grade: B/B-

Life is Strange: Before the Storm "Farewell" Episode: Not a whole lot to this episode, but a nice goodbye to a couple characters that I really grew to love. Not sure what I'd grade the episode, but the whole Before the Storm package would be like an A- I think.

Little Nightmares: This felt like a more three-dimensional take on what Playdead did with Limbo and Inside. A really great, creepy atmosphere. Some cool setpieces and chase sequences with some solid puzzles and cinematic platforming. Grade: B+

Assassin's Creed: Origins: This felt like it wanted to be The Witcher 3, but didn't have the writing or storytelling chops to pull it off. Having to grind side missions just to be properly leveled for the main quests when I wanted to just finish up kind of brought down the experience for me towards the end. They did make some improvements to the gameplay systems. And I loved, loved, loved the setting. It was amazing. But then they also kind of minimized the importance of free-running which feels like a part of AC's DNA which was kind of odd. There was a lot I liked, but I don't know how I felt in the end on this one. Grade: B/B- (maybe?)

Mario & Luigi: Partners in Time: This is a good game, but I think what shocked me is that just about everything felt like a step back from Superstar Saga. The world structure most importantly, but also the story, the villains, the partner moves, etc. Like almost by accident, you feel like something might end up better, but not really the case here. Again it was fun, but not nearly on the same level as its predecessor. Grade: B

I also replayed some stuff. Jak 3 is as awesome as ever. I enjoyed Jak X more than I recalled. Replaying Shadow of the Colossus really drove home the point that as cool and unique as it is, it just really isn't the same knowing the solutions to the bosses on replays for me I guess.

This month just planning to get God of War. Maybe nab a digital game I missed last year for something else. Otherwise looking to play more Far Cry 5 and Bloodborne. Maybe rent and play A Way Out if I can.
Goddess of the Seal




Posts

: 3329


Join date

: 2013-02-21


Age

: 34


Location

: New Jersey



Sorry it took a while. Bounced off a bunch of games but remember beating these

FFXII Easily my favorite FF yet. Can't remember much about the story except I really like Balthier and there were some strong Star Wars vibes. But man that combat and leveling were so addicting. Not a FF fan but I really loved this. A-
Life is Strange Before the Storm- Way better than it had any right to be. Story just connected so well and made Chloe feels so unique and vulnerable. A-
Assassins Creed Origins- Like Trip said Egypt is the highlight. Roaming around there is just amazing. Mechanics mostly feel just good enough but I had fun. B-

Dragonball FighterZ- Gorgeous game, very good story mode, but not the most approachable game. Feel like I do better mashing buttons because the combat is so tough to master but it's still a lot of fun B+

Everything else I beat was a replay like Bayonetta and Kotor.
_________________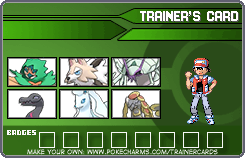 Goddess of the Seal




Posts

: 3467


Join date

: 2013-02-21


Age

: 27


Location

: Placentia, California



The Legend of Zelda: Breath of the Wild: This game is so, so good. I haven't been this engrossed in a game in years. It's almost like the first time I played the NES Zelda back in 1987. It's giving FF7 and Twilight Princess a run for their money. S++

Celeste: A charming hard platformer of the Super Meat Boy stripe. Admittedly this caught my eye because of the name, which happens to be my GF's name. Anyway, lots of fun platforming, lots of deaths, and good music. A-

SNES Classic Edition: I snagged this at Toys R Us in Phoenix. Every TRU in the Valley had three or four in stock. I've never seen these anywhere else. This was incidentally the week before Toys R Us announced that they were closing down. A

Puyo Puyo Tetris: I got this partly because I remember playing Tetris on the Game Boy when I first got it (I got this on Switch). It's the first Tetris or Puyo Puyo game I've really been interested in in a long time.A-
_________________
I'm the number one mack daddy of Oklahoma City...
PSN: Super_King666
Nintendo: SanAndreasX
Steam: San_Andreas_X
3DS Friend Code: 2294-5129-1033
Biotic God




Posts

: 1039


Join date

: 2013-02-22


Age

: 41


Location

: Midgar




---
Permissions in this forum:
You
cannot
reply to topics in this forum