July 2019
| Mon | Tue | Wed | Thu | Fri | Sat | Sun |
| --- | --- | --- | --- | --- | --- | --- |
| 1 | 2 | 3 | 4 | 5 | 6 | 7 |
| 8 | 9 | 10 | 11 | 12 | 13 | 14 |
| 15 | 16 | 17 | 18 | 19 | 20 | 21 |
| 22 | 23 | 24 | 25 | 26 | 27 | 28 |
| 29 | 30 | 31 | | | | |
Calendar


Tell us about/review the games you beat in November. And let us know if what you plan to get/play in December.
Goddess of the Seal




Posts

: 3329


Join date

: 2013-02-21


Age

: 34


Location

: New Jersey



The Witcher III - A - I beat the main story and was thoroughly impressed with the experience overall. They did a great job of presenting you with choices that were morally gray and interesting and even though I got the bad ending I still felt it was earned. Would even play it again someday which is very rare for open world games for me.
Goddess of the Seal




Posts

: 3582


Join date

: 2013-02-25


Age

: 30


Location

: Colorado



Uncharted: The Lost Legacy - Great game. I love that they took the opportunity to shake up the formula so much with this one. Has lots of the platforming that was greatly improved for this and 4, and the gunfights were all pretty good too. Also has just the right amount of setpieces, and the last one is probably the craziest thing the series has ever had. A

_________________
PSN/Steam/Galaxy/Origin: ajapam
NNID: ajapam47
uplay: ajapam34
Jill Sandwich




Posts

: 1448


Join date

: 2013-02-22


Age

: 26


Location

: Alberta



Here are mine:

Wolfenstein II: The Colossus: Probably the most disappointing game of the year for me. The level and encounter design is such a huge step back from The New Order. And then little things like how they handle health early on and the pretty much nonexistent feedback from when you take damage complicate things further. It ends up pushing your towards one type of playstyle where as the last game actively encouraged different ones. I also don't think they handled the swings in tone from the story as well as the first game. It has some really cool moments and sequences from both the narrative and gameplay, but overall a big letdown. Assuming they get to complete this trilogy, I hope they do a better job with the next game than this one. Grade: C+

Hidden Agenda: This was a fun rental. I was pretty impressed with my decision-making and thought the shorter runtime worked well for the branching narrative. I do prefer having more control like we did in Until Dawn. While I don't think either game is great, I like the kind of experiences that Supermassive is making with these and hope they get to hone these sort of games further in the future. (Without playing the multi, I don't feel good about grading this one.)

Horizon: The Frozen Wilds: A great piece of DLC that reminded me how much I loved the main game. They do a really great job with side quests and telling little stories within them. The one where you drain the lake might be my favorite from either this or the main game. A good amount of content here too including new area/weapons/enemies/etc. Had a lot of fun returning to this. Grade: A-

Super Lucky's Tale: A good, solid platformer. I liked the variety of level types. The characters from NPCs to villains were charming in an early 3D platformer sort of way. There were some quirks to it that bugged me like how the double jump worked/was used for extra height, but I had fun. It is short and kind of low budget, but if you love 3D platformers and are starved for more, I think it is pretty good. I liked it more than Yooka-Laylee at least. Grade: B-

Hoping to finish Assassin's Creed Origins this month and at some point tackle some 2017 games I missed even if that has me waiting for Christmas sales. I think Nex Machina and Cuphead top my list in that regard. No new release purchases I can think of this month.
Goddess of the Seal




Posts

: 3329


Join date

: 2013-02-21


Age

: 34


Location

: New Jersey



Pokemon Ultra Sun- If you played Sun and Moon you probably don't need to play it. But if you haven't this is the way to go. The most challenging game in the series too, died more times here than all the other DS and 3DS ones combined. A if your first time or are a Pokefreak like me, B- if your second
The Evil Within 2- Speaking as someone who hated the first game, this is probably my favorite horror game now. Freaked me the fuck out and had some really creative ideas and enemies. A-
Doom Switch- There's a lot of compromises but man it feels amazing to play this on Switch. Experienced some insane slowdown, don't get me wrong, but man this game is so much fun. I wouldn't recommend this version though unless you love handheld gaming as much as me. B+ on Switch handheld, C+ docked A anywhere else.
_________________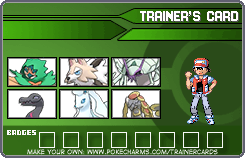 Goddess of the Seal




Posts

: 3467


Join date

: 2013-02-21


Age

: 27


Location

: Placentia, California



Why'd you take down the October games? My pea sized brain doesn't remember the games I posted in October!
_________________
Last of the Mudokons




Posts

: 3022


Join date

: 2013-02-22


Age

: 35


Location

: The thumb of Michigan



It's in the archives. You had the first two Crash games, FIFA, and MediEvil listed
_________________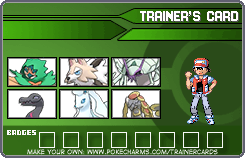 Goddess of the Seal




Posts

: 3467


Join date

: 2013-02-21


Age

: 27


Location

: Placentia, California



Thanks! Didn't know there was an archives section. I wasn't sure if I posted about the second Crash game. I'll post on here when I get home, gotta go to work soon.
_________________
Last of the Mudokons




Posts

: 3022


Join date

: 2013-02-22


Age

: 35


Location

: The thumb of Michigan



Jak and Daxter - The PS2 remaster on the PS4 was a great way to play the game again, especially compared to the PS Vita version I played earlier in the year. As far as a platformer that thrives on collectibles, there's nothing better than this game in my opinion. I wish they would have stuck to this formula, but what the hell do I know, everyone loves 3 the best! I do look forward to playing the other two again, I just have to wait for them to go on sale. Never played the Jak racing game, so hopefully that's fun. A
_________________
Last of the Mudokons




Posts

: 3022


Join date

: 2013-02-22


Age

: 35


Location

: The thumb of Michigan





Similar topics
---
Permissions in this forum:
You
cannot
reply to topics in this forum