July 2019
| Mon | Tue | Wed | Thu | Fri | Sat | Sun |
| --- | --- | --- | --- | --- | --- | --- |
| 1 | 2 | 3 | 4 | 5 | 6 | 7 |
| 8 | 9 | 10 | 11 | 12 | 13 | 14 |
| 15 | 16 | 17 | 18 | 19 | 20 | 21 |
| 22 | 23 | 24 | 25 | 26 | 27 | 28 |
| 29 | 30 | 31 | | | | |
Calendar


Noticed there's been a lot of talk on this so thought I'd make a thread where we can go into spoilers
Goddess of the Seal




Posts

: 3467


Join date

: 2013-02-21


Age

: 27


Location

: Placentia, California



So one thing I keep hearing is that the characters in 5 can't really match up with 4, and I agree with half of it. I think Futaba, Ryuji, and Yusuke all are up there with 4's best, but the rest have their issues. And it's no coincidence these three all have confidants that tie directly in with the story and how they get their Personas.

Ann works well in the group, but her confidant stuff feels unfocused. I think they should have done away with her modeling and focused on Shuji and Ann coping with the sexual harassment the two of them faced. The model stuff would be fine for a side character, but feels like wasted potential with her.

Makoto has a similar issue, but doesn't really work too well in the group. She's okay, but was more interesting when she was pushed around and I feel her arc was finished when she awakened her Persona. Then her confidant just feels too loosely tied. Feel it should have had more to do with her having a less stressful life and standing up to anyone pushing her around. But damn, that bit where she awakens her Persona is one of the best cutscenes I've seen.

Haru blows. I mean, I lacked the proficiency to move past stage 2 of her confidant (which is bullshit), but as far as I'm concerned she actually takes away from the plot. The connection to her father makes stealing his heart a just thing to do, take that away and the message that they shouldn't have stolen his heart for the glory hits harder. She has one big moment in the second to last dungeon and her awakening bit and that's about it. Maybe her confidant is better, but with the focus on gardening I wouldn't hold my breath.

Morgana is fine, but what made him interesting hinged too much on the mystery and the payoff for it is just okay. I think he has some funny one liners and do like that you have a partner with you the whole time, but he's not as funny nor interesting as Teddie.

The side character confidants though are a huge step above 4's. In 4 they were only really good if they were connected to the plot like Nanako or Dojima. In 5, I felt they were all great except Mishima and based on your dialog choices with him, I'm certain you were supposed to think he's annoying.

The plot though is what makes me give the edge to 5 in the story department. This one's definitely personal taste, but the idea of teenagers getting pushed around by society with no way to fight back in the real world resonates well with me. I love their motivation, the villains, the style, and the themes.

Really I think they should have gone a route where the main party doesn't get along with anyone except Joker. Have them constantly bicker and argue, but stick together because they believe in this. They kind of had that with Ryuji and Morgana, but I think going more in the route that these people aren't friends would have worked better for the story and let them do something different with the celebrations after beating a dungeon.
_________________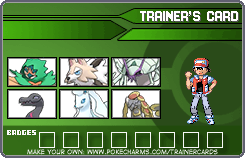 Goddess of the Seal




Posts

: 3467


Join date

: 2013-02-21


Age

: 27


Location

: Placentia, California



Mishima is actually my favorite social link so far because he's the only one I've seen with a satisfying character arc. Makoto's was a pretty boring and emotionless treatment of something that should've been relatable for me (and the romance scene was so lame and clearly tacked-on.) Takemi's was a glorified text log as far as I'm concerned. Everyone else I need to do more for. Kawakami seems the most promising.

I have problems with most of the party. Yusuke is charming but the most one-note character ever, Ryuji is a straight up asshole sometimes, Futaba is great sometimes but I really hate that "cute" faux-shy nonsense, Morgana I just find pretty boring a lot of the time tbh. Ann's the only one I can't really pick out a problem with, but nothing really stands out with her either.

4's characters were all, at the very least, entertaining. I only ever found Rise particularly annoying, and even the most outlandish ones had something keeping them grounded, which I rarely feel for characters like Yusuke. And Yukiko's shyness in P4 wasn't a huge part of her character but it was still done in a way that rang way more true than how 5 handles Futaba. Maybe I would like them all more if the game would actually let me hang out with all of them enough but... yeah, those social stats.

Also I know you like the villains in this game but they don't do much for me. Kamoshida was great to start with and easy to hate, but each one after that seems to be shown less and less so I can't care as much. Plus their shadows are just used to make them into cartoon villains in this one. For a series that takes its name and premise from psychological concepts, its pretty disappointing.

One thing I do like in this one are the little bits of social commentary you get on the side. I'm not sure if the game's ever going to really dive into them, but I feel like they go more in-depth than P4 (during the main story, I mean. Kanji and Naoto gave a fair bit of course) and come up more often.

_________________
PSN/Steam/Galaxy/Origin: ajapam
NNID: ajapam47
uplay: ajapam34
Well the thing is the Shadows are supposed to kind of turn them into caricatures. All the Shadows in 4 were caricatures, but were symptoms of a greater issue like how Rise's was slutty but she really wanted people to see her for herself.

I feel these are just perversions of if those issues weren't resolved. Kamoshida made it apparent he felt like he squandered his potential and that's why he was a high school coach. A chunk of Yusuke's confidant is also him questioning if Madarame actually did care for him despite his palace, with it strongly hinting he did. I mean, they could have done more with Kaneshiro and Okurmura, but there is still more to them than just evil. The casino palace pretty much proves that the people themselves aren't these cartoon villains their shadows seem like.

I like Mishima's arc overall, but feel the character himself was annoying. But he was supposed to be annoying, so I can't say I hate the character. I think Futaba's extreme shyness fits too when you consider that what she went through had to have given her some kind of mental illness. And I wouldn't really call Ryuji an ass. He's mostly that way to Morgana, who's a bigger ass to him. Not to mention he takes more than he dishes.

I think one of the things that makes me like the most extreme is just how it ties in with the game's theme. 4's characters, aside from Naoto, were still a bunch of fairly average kids. Rise was a teen idol, but her arc was still about people seeing her for who she is, which is average.

If she was in 5, her arc would have been about a music executive forcing her to do all this unethical stuff and tarnish her reputation for money which would mean an entirely different character. That's the kind of game 5 is, they went through all kinds of abuse, so their more extreme personality traits make sense to me. Yusuke's obsession with art and lack of any self-awareness is exactly how I'd expect someone raised not really interacting with people and only painting as a kid to be. I understand why someone would prefer one over the other, but 5's characters feel consistent with their world and environment, which is all I need.
_________________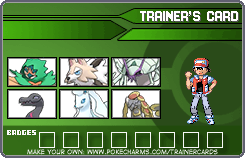 Goddess of the Seal




Posts

: 3467


Join date

: 2013-02-21


Age

: 27


Location

: Placentia, California



But the actual theory that the series is inspired by states that shadows are subconscious. The shadows in P5 aren't subconscious, they're merely exaggerations of the real life characters. It just feels like a lazy way to avoid having to properly characterize them to me.

_________________
PSN/Steam/Galaxy/Origin: ajapam
NNID: ajapam47
uplay: ajapam34
First off, the 6th palace basivally proves that wrong. I won't spoil, but the fallout of it is proof these are still subconscious thoughts. They're more exaggerated not because they stopped being subconscious but because of who the characters are. They're actually pretty similar to Adachi's shadow, think of it as the shadow having more time to develop. So Okumura isn't thinking the world is his spaceship and the workers are disposable robots all the time. He stood treating his workers as people and only focuses on getting as high up as possible thus the space and robot metaphors.
_________________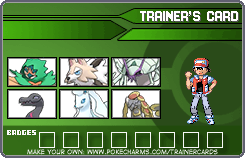 Goddess of the Seal




Posts

: 3467


Join date

: 2013-02-21


Age

: 27


Location

: Placentia, California



I really want to beat the game before weighing in on the discussion proper but having come from just replaying Persona 4, I think I can confidently say this game is about...20 to 30 hours too long. I've got other issues too, and none of them are enough to make the game "bad" for me in any sense, but they definitely stop it from elevating itself to Persona 4's level for me.

MORE TO COME!
Right, I beat it. At about 108 hours for me to beat it (I mean, let's add 3-4 hours of me pausing the game and making a sammich), I stand by the fact the game is just too long for the story it has.

Overall (small) points:

1. Characters were overall good, but a bit uneven. Like you guys I loved Ann's design and general character but it felt like they wanted to write 2 characters ("I'm just not that into being a model...I'm gonna be a model!").

2. The game suffers from trying too much to be Persona 4. Mascot character, high school detective, dungeons based on subconscious, special events in rain (made sense in P4, kind of out of place here), god-like forces/end of the world stuff hidden until the end, blond tough-kid who uses lightning and physical skills...there was a lot of recycling, even the pace, which would have been fine if P5 came out 6 years earlier. But for a sequel of more than 10 years I expected more of a step up.

3. I felt the main plot of political intrigue pretty shallow and uninteresting, and the dungeons suffered as a result. The Kamoshida stuff was really well done because it was so relateable (creepy teacher on a power trip) but as it got loftier and loftier it also lost a lot of its emotional punch for me.

4. The way Haru was introduced and her general character was botched imo. She could have been a wonderful red herring (BLACK MASK OMG) early on and then come into the party before or during Futaba's mission. Having your final character join at the 60 hour mark and then make her paper thin is a bit of a pisstake. Also, more than any other character her phantom design and her personality didn't match at all. I feel like they designed her character in one room and wrote her personality in another.

5. Leveling (and therefore pacing) slows down in the middle too. I gained TWENTY levels in the last 5 hours or so but this felt like much more appropriate level pacing than the grind that happened in the middle.

6. I think the last plot points (second...half-ish? of the game) don't feel as good because they also don't really resolve themselves. They set up that Futaba wants revenge for her mom's death and while they bring up who did it, they don't give her a moment. They set up that the government was using the metaverse but Deus Ex Machina their way out of it with Mementos. Okumura's death could have been a good way to introduce a villain, but they foreshadowed it so hard that it didn't hit.


Good stuff:

1. The game is polished to a sheen, it sounds and looks great. Some of the style overstays its welcome because of how long it is but man is this game COOL looking.

2. When the characters are good they're good! I really liked a lot of the characters, including ones like Ohya and the doctor that people seemed to hate. The only characters I didn't like were the fortune teller and Haru. I even like Morgana with a big asterisk: I like Morgana the character, I dislike Morgana the surrogate voice in my head. Why they needed a character to voice your player's thoughts "You're tired huh?" vs "I feel pretty tired..." is beyond me.

3. As I said, the early dungeons in this game were really great including the puzzles (I liked the Library in Kamoshida's castle, and the paintings in Madarame's museum).

4. I liked that Persona brought back fighting the demons themselves instead of blob shadows.

5. Fusion is the best and most convenient it's been in the series, it's going to be hard to go back to the old games after this one.


I don't mind the dungeons or the shadows - the whole thing in this game was "cognition" more than "subconscious" so it made sense to me. I won't argue that the later dungeons were weaker but I think that comes down to characters and trying to over complicate the plot than the "idea" of the dungeons themselves.

I've got more but I'll just leave those here for now. Overall...good game, it wasn't the "holy shit" step up that Persona 4 was and lacked a lot of its charms. It does make me miss Persona 3's flat up "the world's gonna's end suckers" story. Persona 4's shift towards a small-town murder worked because it was a small town. All the blatant "gods are comin' to kill us" that the series is known for was kind of sneakily put in at the end as a nod. Persona 5 I felt might have benefited from more notes taken from Persona 3, but maybe that's just me.
Sat down and finally beat this tonight. I just turned the difficulty to safe and pushed through it since I had been gone for a month. The last few hours were excruciating. The twist with Igor was kinda neat but only if you know him from the other games, otherwise it's a totally random and unnecessary detour. Having to find the rest of the party there was awful, too. And then after you beat the boss there's like 2 hours of inconsequential manufactured conflicts that just get written off without you actually having to do anything. Those were a problem throughout the game but fuck, I don't want to spend hours between actually beating a game and getting to see the ending. Ugh. I'm convinced a traditional structure would've been much better for this one. The visual novel bits always seem to intrude so much while offering so little.

The best part of the game was, by far, the stretch from the casino palace up until the final one. When all of the crazy stuff starts happening and the complications in the plot are logical and not easily solved by simply advancing through the dialog.

_________________
PSN/Steam/Galaxy/Origin: ajapam
NNID: ajapam47
uplay: ajapam34
I just think in general, the game could have been trimmed by 40%. They spend a LOT of time rehashing plot points or going over "revelations" that you as the player already know (I had along rant with my boss about how dramatic irony doesn't work in the Persona series).

The structure, I argue, could work still if the fat was trimmed. Introduce a lot more characters together instead of one at a time (a la the beginning dungeon). Cut out a dungeon or two. VASTLY condense the second to last dungeon to not have as much busy work (the boat).

It's clearly length padding in the last 1/3 of the game, and I don't understand why. The game is plenty long! It didn't need it! Still a great game, but if it was a leaner, tighter story it would have been easier to look past a lot of its flaws.


Similar topics
---
Permissions in this forum:
You
cannot
reply to topics in this forum