May 2019
| Mon | Tue | Wed | Thu | Fri | Sat | Sun |
| --- | --- | --- | --- | --- | --- | --- |
| | | 1 | 2 | 3 | 4 | 5 |
| 6 | 7 | 8 | 9 | 10 | 11 | 12 |
| 13 | 14 | 15 | 16 | 17 | 18 | 19 |
| 20 | 21 | 22 | 23 | 24 | 25 | 26 |
| 27 | 28 | 29 | 30 | 31 | | |
Calendar

Page 2 of 2 •

1, 2

I'm all over that Ori sequel. Didn't even see the press conference, but I'm sure it'll be amazing!
_________________
[
Cigar-chomping Dirty Old Man




Posts

: 643


Join date

: 2013-02-21


Age

: 31


Location

: Wisconsin



I'm actually interested in that Mario Rabbids game. Having exploration to break up the strategy parts and that the strategy looks like X-Com for kids has my attention. Still probably won't get it right away though seeing that month has Sonic Mania and Uncharted, which is more than enough for me.
_________________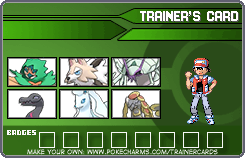 Goddess of the Seal




Posts

: 3467


Join date

: 2013-02-21


Age

: 27


Location

: Placentia, California



More thoughts on the conferences.

Bethesda: Wolfenstein was one of the best presented games at any conference. Really captured what you'd want to see from a sequel to the New Order. The Evil Within 2 is a good announcement and I really like the new standalone expansion type thing that is happening more often now and they had one with Dishonored. Pretty good conference.

Ubisoft: A bunch of good games here. The only thing I didn't really like was the toy spaceship thing. AC: Origins, Far Cry 5, Skull and Bones, South Park, The Crew 2 and Mario+Rabbids all looked good. I was hoping for more changes for Origins and Far Cry, but I love their settings enough to want to play them. BG&E2 is the one announcement that really got me in the way you hope a surprise announcement does. Once I realized what it was was the only mouth agape type moment for me from E3. But it doesn't seem like the sequel I want. I think I've come to kind of dislike the term "shared online world." I do think the trailer was awesome. Loved the art. The world looks amazing. It seems Ancel is really passionate about it, so I'm willing to see how it turns out... that is if it ever does turn into something! I've been here before! Still can't ask for much better from Ubisoft than what they had here.

Sony: A great line-up of games, but most of the stuff we saw at the conference we had seen before. I can't get too excited about Shadow of the Colossus myself unless they added some cut colossi. Like I'll play it, but I'm not super excited I guess. I did think that Hidden Agenda game looked cool on the pre-show. That was new. God of War and Uncharted look awesome. Spider-man looked pretty good. That setpiece was a bit QTE-heavy, but I thought the swinging looked fun and the general gameplay looked like a nice Spider-man spin on Arkham stuff. Not super original, but I think it will be fun. Days Gone looked solid. Was a little surprised to see people disappointed in their 2017 line-up. Like sure, I wish Spider-man or God of War ended up being this year, but it seems like a great year for PS4 exclusives. I think the conference needed that exciting ending though. A look at the new Sucker Punch game or perhaps the TLOU2 tease first being here may have satisfied people more. Still good show.

Nintendo: Their 2017 line-up has looked good, so my big hope were some teases for 2018. I loved the look of the new Yoshi game. I'll definitely play the new Kirby. The Metroids were definitely surprising. I wish they had been able to show more of a title screen for the Prime one. Honestly they could have held off on that with the 3DS one shown, but Metroid fans are so pumped about seeing both. That is part of the fun of E3. Mario looks cool though I still don't like the city world very much. The hat stuff was super cool though. Overall, made me feel better about my Switch purchase. Good show.

I think probably as a result of gamers complaining about all the yapping at conferences, these conferences did away with them to a point that they feel like just a reel of trailers at times. It was kind of weird.
I am not fully caught up but the new Wolfenstein Game, like Trip said, was REALLY well presented. It looks super fun, and it did it without some developer voice over telling me how fun it was going to be.

I also really enjoyed the Mario trailer for some reason.

Maybe it's all that jazz music...
Goddess of the Seal




Posts

: 3582


Join date

: 2013-02-25


Age

: 30


Location

: Colorado



Playing the new Mario game was amazing. Nintendo has something fantastic on their hands. Also controls feel a lot more solid and grounded(?) like the Galaxy games as opposed to the 3D ones.
_________________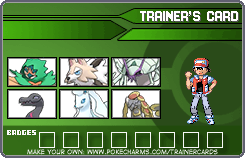 Goddess of the Seal




Posts

: 3467


Join date

: 2013-02-21


Age

: 27


Location

: Placentia, California



So E3 was actually kind of lame. Someone didn't do their job because it was way too packed and I could hardly play anything. But man those first few hours today were pretty amazing, had a blast with them. So here's a rank of what I played:

7. Sonic Forces- Just felt like more of Sonic Generations really which wasn't that great a game. The stuff you can do with the custom character has potential, but the game didn't really feel polished enough. Moving with Sonic in 3D still doesn't feel right. Also the Sonic mission starts you out talking to that bee and alligator with the really annoying voices, Silver, and you look for Shadow.
6. Agents of Mayhem- Felt like Saints Row. One of the weaker Saints Row missions. Characters they gave you weren't the best examples of what I think the game will offer, but there's potential with swapping between three of 18 different characters for each mission. Keep an eye on it, but be cautious
5. Robocraft- Pretty cool PvP F2P game. You build robots then battle them. Second part is decently fun, but tons of cool stuff in the first part.
4. DBZ- This is where it was really hard picking between them. Game was so much freaking fun. Polished as hell and so gorgeous in motion. It looks like a cartoon. Tons of depth in the mechanics as well, but not really newbie friendly.
3. Super Mario Odyssey- My playtime was super short, but god damn is this game gonna be fantastic. My mind was running a mile a minute with all the possibilities. Not going to spoil to much about the city except it works. It works really well.
2. Sonic Mania- Guys, this is the Sonic game I've been waiting for since Knuckles. It's so damn good. A little jarring playing it up close on an HDTV since it looks like a Genesis game, but the level design is top notch and a blast. If you like Genesis Sonic, this is a must play.
1. Super Lucky's Tale- Assuming they can get the few slowdown instances I saw ironed out by October, this game is gonna be really sweet. Level layouts are very similar to Mario 3D Land/World, but they're more based on exploring and objectives than getting to the end of a level. Had some fun platforming bits, a surprisingly great sequence where you couldn't jump, and really charming cat NPCs. If you've got a PC or XB1, keep an eye on this one.
_________________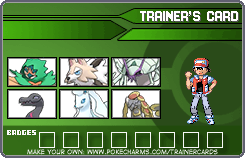 Goddess of the Seal




Posts

: 3467


Join date

: 2013-02-21


Age

: 27


Location

: Placentia, California



I finally got around to watching some footage of Super Lucky's Tale and it looks really great. One of the reasons I don't care a ton for Banjo and some other platformers is that they feel too big, platforming/challenges too spread out. The levels here look really tightly designed. And some of the non platforming stuff looked pretty fun. Should be cool.

A couple games I felt were under the radar that looked pretty cool were Tunic (that little Zelda-looking game with a fox I posted on Twitter) and Matterfall (the new game from Housemarque, looks a bit like Outland mixed with their usual shooters).
Here is the usual E3 Awards thing we fill out in case anyone is interested. Do whichever categories you like (I realize not all of these have a proper amount of competition for them each year):

Top Ten for Best of Show at E3 (Base it on whatever you want)

1.
2.
3.
4.
5.
6.
7.
8.
9.
10.

Handheld Game of Show: 

Worst Game of the Show: 

Best Trailer: 

These following awards don't have to necessarily be games, announcements of some kind are fine.

Best Hardware:

Platform with the Best Software Line-up Going Forward:

Best Announcement: 

Biggest Surprise: 

Biggest Disappointment: 

Best Graphics Technology: 

Rank the Conferences (Include EA, Ubisoft and Bethesda if you watched them):

1.
2.
3.
4.
5.
6.
TripOpt55 wrote:Here is the usual E3 Awards thing we fill out in case anyone is interested. Do whichever categories you like (I realize not all of these have a proper amount of competition for them each year):

Top Ten for Best of Show at E3 (Base it on whatever you want)

1. Super Mario Odyssey- This game is gonna be something really special. What I played was really good. Just hoping the platforming doesn't get a downgrade in challenge from the linear 3D Mario games
2. Super Lucky's Tale- Best demo I played at E3 hands down.
3. Metroid: Samus Returns- I've been waiting over a decade for a new 2D Metroid. I'm stoked.
4. Dragonball Fighter Z- I'm so sold on what I played I want to get the newest Guilty Gear.
5. Anthem- I'm very cautious on this one, but Bioware knows how to make great missions, side quests, and leveling systems, so Destiny where everyone is Iron Man isn't an awful fit for them, but not what I want.
6. Spider-Man- I need to play it myself to see if the web swinging feels like Spider-Man 2, but looks fun.
7. A Way Out- Just looks like a great, new idea.
8. Mario vs Rabbids- I got bored with X-Com, but Mario's exploration and twists on the formula may make me stay compelled. I'm interested at least.
9. Mario and Luigi: Superstar Saga DX- The original is one of my favorite RPGs, so I'm stoked to go back to the Bean Bean Kingdom.
10. Sonic Mania- Saw nothing new, but damn that demo I played was perfect.

Handheld Game of Show: If Mario Odyssey counts, then that. If not, then Metroid

Worst Game of the Show: Skyrim VR. That was just overkill from the game

Best Trailer: Metroid: Samus Returns

These following awards don't have to necessarily be games, announcements of some kind are fine.

Best Hardware: That Porsche obviously

Platform with the Best Software Line-up Going Forward: Really hard to say actually. Strong case for Switch and PS4. Objectively probably PC

Best Announcement: Metroid: Samus Returns

Biggest Surprise: 2 Metroid games

Biggest Disappointment: Bioware seems to be going further and further away from why I love their games even if Anthem still looks fun.

Best Graphics Technology: Beyond Good and Evil 2

Rank the Conferences (Include EA, Ubisoft and Bethesda if you watched them):

1. Nintendo
2. Microsoft
3. Ubisoft
4. Sony
5. Bethesda
6. EA
_________________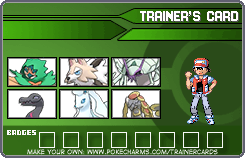 Goddess of the Seal




Posts

: 3467


Join date

: 2013-02-21


Age

: 27


Location

: Placentia, California



Page 2 of 2 •

1, 2


Similar topics
---
Permissions in this forum:
You
cannot
reply to topics in this forum