December 2018
| Mon | Tue | Wed | Thu | Fri | Sat | Sun |
| --- | --- | --- | --- | --- | --- | --- |
| | | | | | 1 | 2 |
| 3 | 4 | 5 | 6 | 7 | 8 | 9 |
| 10 | 11 | 12 | 13 | 14 | 15 | 16 |
| 17 | 18 | 19 | 20 | 21 | 22 | 23 |
| 24 | 25 | 26 | 27 | 28 | 29 | 30 |
| 31 | | | | | | |
Calendar


So here's one I thought might be fun to do, five series that have went downhill the most. It doesn't need to be a specific game that triggered it, just a series that doesn't have the same luster as it used to, whether or not the old games are still fun. Can still have some good games too, just not on the same quality that they used to have.
_________________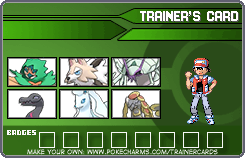 Goddess of the Seal




Posts

: 3467


Join date

: 2013-02-21


Age

: 27


Location

: Placentia, California



It would be kind of interesting to argue at what point, what specific game marked a low point. Hmmm some of these series had comebacks.

Metal Gear Solid - in my opinion nothing amazing in this series since MGS3. MGSV was a well made game but...not...great.

Silent Hill - PS2 era Silent Hills were the last good ones in my opinion. It lost its subtlety. Hmmm Konami series only so far.

Final Fantasy - Yeah, there are some serviceable entries, and FFXV is...alright, but there hasn't been a great FF since FFX. They lost sight of what people loved, getting to know new characters, the humor, the big world-ending plots. Lost its way a little with XII, really lost touch with XIII.

Kingdom Hearts - I really liked 1 and 2...even though 2 started giving us a glimpse of how off-the-god-damn rails the series got. How "Disney mixed with Square Enix" got SO convoluted is beyond me. In addition, they focused all their resources into mobile spin offs (because Square desperately wanted to appease their Japanese market) and made those spin offs canon to the point where KH3 is going to need a damn glossary just to understand the basics.

Not sure if I can think of a 5th off the top of my head though. Good topic!
Goddess of the Seal




Posts

: 3582


Join date

: 2013-02-25


Age

: 29


Location

: Colorado



These are the first ones that came to my mind. No order here.

Tony Hawk: I used to love these so much. I think the downfall started when they began injecting Jackass-style shenanigans into the series, but I'm not sure it really could have survived the yearly sequels with so little evolution regardless.

Assassin's Creed: The last one I really enjoyed was Brotherhood. This was another one's demise who was hastened through yearly sequels with little change, but they also generally botched things when they have gone for more substantial changes.

Sonic the Hedgehog: I lived for these games on the Genesis and over time have grown to not care about their releases. Part of its issue was a poor transition from 2D to 3D for me.

Crash Bandicoot: I admittedly haven't played all the Activision ones, but it certainly doesn't have the same luster as when Naughty Dog was at the helm.

I will come back for a fifth. I'm sure there's a good one I'm blanking on.

Edit: Maybe Halo for the fifth. Bungie's departure is pretty evident when examining the quality of the games and cutting local multiplayer really hurt the series for me. I'd say Ninja Gaiden, but that only really had one bad entry and DOA5 was supposedly quite good, so I'd still have some optimism that it might rebound.
Goddess of the Seal




Posts

: 3329


Join date

: 2013-02-21


Age

: 34


Location

: New Jersey



Just remembered I forgot to post here.

1. Crash Bandicoot- Didn't feel it as quick since I never played much of Wrath of Cortex until years after and the first GBA game wasn't bad. But yeah, this series really went downhill.
2. Sonic the Hedgehog- Even the good post Genesis games are pretty flawed and the bad ones are really awful. Not to mention Sonic is now considered a kids first series when he used to be known for being cool, Mario now has more instant appeal to an older crowd.
3. Castlevania- This one is so weird because even with some underwhelming 3D games the 2D ones kicked ass then they just kind of stopped doing what they were with the DS ones. It's not like the formula for good 2D Vania got stale or they really messed it up, they just stopped doing it with future 2D games. At least Bloodstained is on the way.
4. Assassin's Creed- You know my thoughts on 3 and I hate it a lot more than any bad Sonic or Vania, but even 2, as great as it was, never hit those super high peaks Sonic and Castlevania did.
5. Halo- 4 was good not great to me, but had potential. 5 threw that potential down the drain. 343 has terrible original ideas.

I wouldn't say MGS would fit that for me, kind of just fluctuates. 2 was meh, 3 amazing, 4 meh in a completely different way, PW and GZ pretty damn great. Will probably make this list soon though.
_________________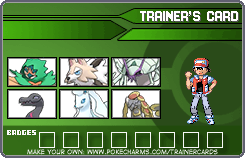 Goddess of the Seal




Posts

: 3467


Join date

: 2013-02-21


Age

: 27


Location

: Placentia, California



Hmmm, much food for thought.

1. This is cheating, but when I think of gaming downfalls, the first thing that comes to mind -and it instantly comes to mind - is Rare as a whole company. They had a meteoric rise to stardom in 1994 with Donkey Kong Country and Killer Instinct, won even more acclaim on the N64, then went off the rails from 6th generation on. I guess the game series that's most illustrative of this is Perfect Dark on N64 compared to Perfect Dark Zero on 360.


2. Ultima series. Hit a high point at VI-VII, then EA bought Origin. VIII still had some interesting aspects but was cut down greatly from its original vision due to corporate meddling, and no party. From there, the series crashed and burned.

3. Sonic: Extremely hit and miss since the Genesis.

4. Tony Hawk - I never was a huge fan of the series, but I still recognized its importance. It finally dragged Activision out of the obscurity they had lived in since they filed for bankruptcy in 1990. But it also showed Activision killing the golden goose, which would also happen with Guitar Hero and is kind of happening with Call of Duty now, except that even in steep decline CoD is still outselling everything else.

5. Mortal Kombat during the 5th generation. MKII was awesome. Then MK3 jumped the shark, MK4 sucked, and the spinoffs were awful. It kind of recovered with Deadly Alliance and Deception, but that didn't save Midway in the end. MK9 was, by that measure, one of the most successful reboots in that it saved MK from oblivion.
_________________
I'm the number one mack daddy of Oklahoma City...
PSN: Super_King666
Nintendo: SanAndreasX
Steam: San_Andreas_X
3DS Friend Code: 2294-5129-1033
Biotic God




Posts

: 1039


Join date

: 2013-02-22


Age

: 40


Location

: Midgar



Five in no particular order:

Donkey Kong Country: After DKC 2, it never recovered. 3 and 64 were annoying and unplayable for me. Returns was a step in the right direction but the 2nd minecart level drove me into a rage quit. I've heard/read good things about Tropical Freeze but I'll never know.

Tony Hawk: for the same reasons that Trip mentioned.

Assassin's Creed: III was infuriating, I was scared off from Revolutions by Ezio withdrawl and by Unity for the obvious reasons. Syndicate was a truly successful return to form (and possibly my favorite of the series) but the series shot itself in the foot long ago. I hope Ubisoft can revitalize it.

Ninja Gaiden (reboot): Ninja Gaiden Black is one of my favorite games of its generation. II was messy and unfinished (and I plan to try NG 2 Sigma one of these days). The reactions to every game since have either been mixed or poor. So I've stayed away. Shame.

Halo: For the same reasons Volvo mentioned. I actually liked 4's campaign but nothing about 5 (from reviews or in-depth reactions) compelled me to upgrade to an Xbox One just to try it.
_________________
"I'm not married, I don't have any kids and I'd blow your head off if someone paid me enough." -Grosse Pointe Blank
Xbox Live: MongoSantaMaria
Beary Bad Joker




Posts

: 885


Join date

: 2013-02-22


Age

: 38


Location

: Arkansas



Did you consider Metroid at all Casey? I know how much you loved the Prime games and hated Other M. Not sure if the recent 3DS addition would factor in at all either. I thought that series might be a candidate for you in this topic.
Goddess of the Seal




Posts

: 3329


Join date

: 2013-02-21


Age

: 34


Location

: New Jersey



Metroid is a really weird one because I think the series can very easily be salvaged, Nintendo is just ignoring it. Like compare it to Castlevania, the first LoS wasn't what I wanted, but also wouldn't call it a downfall. The second LoS combined with Konami's current attitude is what earned it a spot on my list.

Because Metroid is similar to Castlevania, but has a few key differences. Most important is I trust Nintendo so much more with their IPs than Konami. If Konami made another Castlevania, I wouldn't expect the brilliance of the DS ones. If Nintendo announced a new Metroid for the Switch or even 3DS starring Samus, I'd be hyped.

Because another thing is I liked Federation Force. Wasn't brilliant, but was fun and still had a bit of a Metroid feel despite being a very different game. In other words, what I want out of a spin-off. If that's the future of the series though, that is a downfall even if they stay solid. It's too good of a series to be that.

So basically, if we go another few years without much acknowledgement, get another dud, or more FF games, then I'd put it on here. But I'm not ready to write Metroid off yet.
_________________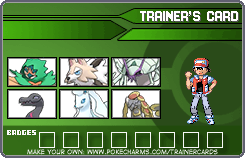 Goddess of the Seal




Posts

: 3467


Join date

: 2013-02-21


Age

: 27


Location

: Placentia, California





Similar topics
---
Permissions in this forum:
You
cannot
reply to topics in this forum