July 2019
| Mon | Tue | Wed | Thu | Fri | Sat | Sun |
| --- | --- | --- | --- | --- | --- | --- |
| 1 | 2 | 3 | 4 | 5 | 6 | 7 |
| 8 | 9 | 10 | 11 | 12 | 13 | 14 |
| 15 | 16 | 17 | 18 | 19 | 20 | 21 |
| 22 | 23 | 24 | 25 | 26 | 27 | 28 |
| 29 | 30 | 31 | | | | |
Calendar


Were there particular games that introduced you to a certain style or genre of game you now really enjoy? Or maybe a game that if not your introduction, that made you explore a genre more because you liked it so much? Thought this might be a fun discussion to have.
Goddess of the Seal




Posts

: 3329


Join date

: 2013-02-21


Age

: 34


Location

: New Jersey



Final Fantasy VII was my JRPG gateway drug. Never played an RPG before, and OPM's Joe Rybicki gave the game a glowing 5 out of 5 review, and I remember the chocobo village looking so beautiful. I really had no idea what an RPG was, but I really wanted the game because of the review. Asked for it for Christmas that year, got it, and it has been my favorite genre ever since (when done right).
_________________
Last of the Mudokons




Posts

: 3022


Join date

: 2013-02-22


Age

: 35


Location

: The thumb of Michigan



Phantasy Star II got me into RPGs in a big way. Strange because, while it got me used to certain trademark mechanics in the genre, some poor design choices have made it close to unplayable unless you have a FAQ nearby.

Spelunky got me into rogue-likes (is that the correct term?). The idea of dying and not keeping much in the way of progression took a backseat to the joy of exploration and the thrill of seeing how far I could possibly get. I still can't crack the final boss stage. At least I got that far.

Plants Vs. Zombies have warmed me to RTS games although I haven't done a lot in the genre. The art, the sense of humor and controls made it addicting. I wish I could get into Starcraft but that truly requires a general's mindset.
_________________
"I'm not married, I don't have any kids and I'd blow your head off if someone paid me enough." -Grosse Pointe Blank
Xbox Live: MongoSantaMaria
Beary Bad Joker




Posts

: 885


Join date

: 2013-02-22


Age

: 38


Location

: Arkansas



Agreed on Final Fantasy VII as my gateway drug to RPGs. I remember seeing a demo of FFVIII in a store and thinking "THEY FIGHT WITH NUMBERS?! WHY?!" and then months later playing VII and thinking "MY NUMBERS NEED TO BE HIGHER TO DEFEAT THIS WEIRD DRAGON THING!!!" Admittedly that was my dad who got me into that.




Goddess of the Seal




Posts

: 3582


Join date

: 2013-02-25


Age

: 30


Location

: Colorado



Star Wars: Knights of the Old Republic was my gateway game to RPGs. Loved everything about its universe so much that I was able to warm up to the combat. Before I played Pokemon as an exception though, loved it before I loved RPGs.

Outside there not too many genres I needed a game to introduce me to them. Only other thing I can think of is how Kirby Canvas Curse sold me on touch screens. Every other type of game I either liked from the start or only enjoy a few exceptions like how I loved Pokemon Conquest but can't get into another strategy RPG.
_________________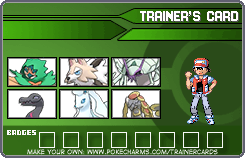 Goddess of the Seal




Posts

: 3467


Join date

: 2013-02-21


Age

: 27


Location

: Placentia, California



My overall "gateway" game was Donkey Kong (1981).

Zelda I was my gateway game into looking at games as more than single-screen quarter-munchers.

For RPGs, it was Ultima: Exodus on NES, with Dragon Warrior following shortly thereafter. However, FFVI was sort of a second gateway for me in that it got me hooked on Japanese RPGs.

For strategy RPGs, Final Fantasy Tactics was it, and it's probably also the clearest example of a "gateway" game I can think of. I hadn't really messed with SRPGs and only got it because I finished FFVII and needed another RPG to play. I was hooked on it.

Mortal Kombat II was my gateway into fighting games. I played Street Fighter II and the original Mortal Kombat, but MKII was the game that really got me into the genre, in part because it had a lot of in-game mythology that Street Fighter and Fatal Fury simply didn't have.

Then there are "series gateways". For me, a lot of what I consider "gateway" games are games that got me into a series that may not have necessarily been the first game in the series or even the first game in the series I was aware of. There are series I ignored for long periods of time, and then when I played a certain game in that series, boom, I was hooked.

Final Fantasy series: FF6
Tekken series: Tekken 3
Mortal Kombat series: MKII
Mario Kart series: MK64
Tales series: Tales of Symphonia
Shin Megami Tensei series: Persona 4
Fallout series: Fallout 3
Guilty Gear series: Guilty Gear XX
_________________
I'm the number one mack daddy of Oklahoma City...
PSN: Super_King666
Nintendo: SanAndreasX
Steam: San_Andreas_X
3DS Friend Code: 2294-5129-1033
Biotic God




Posts

: 1039


Join date

: 2013-02-22


Age

: 41


Location

: Midgar





Similar topics
---
Permissions in this forum:
You
cannot
reply to topics in this forum