July 2019
| Mon | Tue | Wed | Thu | Fri | Sat | Sun |
| --- | --- | --- | --- | --- | --- | --- |
| 1 | 2 | 3 | 4 | 5 | 6 | 7 |
| 8 | 9 | 10 | 11 | 12 | 13 | 14 |
| 15 | 16 | 17 | 18 | 19 | 20 | 21 |
| 22 | 23 | 24 | 25 | 26 | 27 | 28 |
| 29 | 30 | 31 | | | | |
Calendar


Figured I'd open a thread to discuss this. Mostly because I want to bring up a few things that ended up kind of bothering me after thinking about the game more this week after finishing it. Perhaps you guys can tell me if I'm thinking too hard on it.

First let me say I had a total blast playing this. I think it is mostly because I find the main gameplay loop in these incredibly addicting and fun. The shooting gameplay is fantastic. The weapons are fantastic. And the experience-based upgrade systems for the weapons are like my drug of choice. I can't get enough. Also I think the general level designs brought back from the first game hold up well. The addition of the jetpack was really cool. Loved it in Into the Nexus and had a blast exploring Gaspar with it and thought the boss fight with it later was awesome.

Looking at it as a remake, it kind of messes some things up. The story is worse than the original. And that is where it being a movie tie-in hurts it. The whole thing feels choppy because they just took bits of the movie and plopped them in there. Without the connective tissue that will likely bring it together in the movie, it feels kind of incomplete. The Rangers never get developed at all for instance. It isn't nearly as funny as the old Ratchet games either. Maybe this is for a broader appeal for the movie. The PS3 games already toned down the humor a bit. I think this seemed to do it even more? Maybe I am going overboard there.

Then there is the content they cut. Iconic planets and weapons from the original are MIA here. Part of the fun of this should be playing the old levels and weapons with the modern R&C systems in place. So I missed some of those key planets. The weapons thing is a bit disappointing too because instead we got quite a few weapons that have been overused in the PS3 games. Upgrading those again isn't as fun. Either new weapons altogether or updating the old ones would have generally been preferable in some cases I think. I get bringing back stuff like Zurkon and the Groovitron. And some of the original weapons were a bit too vanilla. But others would have been welcome. I think I also miss when they used to make a new standard blaster/bomb glove every game. (Worth noting that I adore the Pixelizer. Dope new weapon.)

Then there is just some things that aren't very good. The hoverboard races are dreadful because of the rubberbanding (the first two laps basically don't matter). I didn't think much of the flight portions either. And the Clank stuff is just okay. I know Casey mentioned in his review that the worlds didn't feel as alive here too. For as great as the graphics are here, I have to agree.

Now I realize this isn't just a remake. It is a remake. And a reboot. And a movie tie-in. And partially a new game. But it kind of feels like it doesn't quite nail being any of those in the process. There are things like the arena I wish they had brought over as well since they were adding a lot of newer series' staples. A lot of my issues may come down to the budget. Talking to Insomniac's community manager it certainly seemed like it was under some restraints.

This is undeniably a great game regardless. I'd recommend it to everyone. These issues aren't big in the grand scheme of things. I guess I just couldn't help but look at some missed opportunities here. It feels like it really could have been extra special. And I won't pretend I didn't always want this to be a new game instead of a pseudo-remake, so maybe I am a little hung up on that too. It seems the game is selling very well for a Ratchet game, so I'm hoping they get the budget to make a fully new post-ItN game after this. I've heard several people say they want a remake of Going Commando next and I think they are nuts (GC doesn't need the remake treatment like the first game did). I guess this may depend on whether a movie sequel is in the cards too.
Way I see it in terms of gameplay, pretty much everything is better. I forgot about those planets that were cut, but seeing as the game cost $40, I wasn't that upset about fewer planets, especially since there were more than ItN. In terms of story, humor, and setting though, everything except Ratchet's arc is worse. And that's only because Ratchet was a pretty big asshole in 1.

I DEFINITELY don't want a remake of GC or UYA either. Those games are fine as is. Either continue the post-Future story or let the rebooted story do its thing. Get a bigger budget so we can get more weapons and a longer game or at the bare minimum get your writing back up to snuff. How was it possible they made Nefarious unfunny? I understand that he's not a robot so can't do the soap opera or have Lawrence around but everything he does and says should have been done in the goofiest, most over the top way possible. You can still keep him funny as a human, but I still say have him come back as a robot and be as ridiculous as possible if they go that route. I don't think going that route is the right option with how the movie's reviewing.
_________________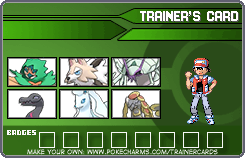 Goddess of the Seal




Posts

: 3467


Join date

: 2013-02-21


Age

: 27


Location

: Placentia, California



Well the game is the best selling Ratchet (out of the gate at least) and the movie apparently bombed, so the next game at least won't be tied to a movie. The original movie script was written by TJ Fixman who has been writing the series since the Future series started, but I guess it went through a lot of rewrites by others after (from what I have gathered). He has left Insomniac though I believe to work on features, so that is not encouraging either I guess. But I am hoping without being tied to a movie the next game can get back to the series' typical sense of humor.

Kind of hoping the success of this game might make Sony think doing another Sly (and maybe a Jak game!) is worthwhile. I'm guessing the Sly movie on the other hand probably won't be happening.


Similar topics
---
Permissions in this forum:
You
cannot
reply to topics in this forum