August 2019
| Mon | Tue | Wed | Thu | Fri | Sat | Sun |
| --- | --- | --- | --- | --- | --- | --- |
| | | | 1 | 2 | 3 | 4 |
| 5 | 6 | 7 | 8 | 9 | 10 | 11 |
| 12 | 13 | 14 | 15 | 16 | 17 | 18 |
| 19 | 20 | 21 | 22 | 23 | 24 | 25 |
| 26 | 27 | 28 | 29 | 30 | 31 | |
Calendar


What did you play this past month? Let us know!

Also which games will you pick up in April?
Goddess of the Seal




Posts

: 3329


Join date

: 2013-02-21


Age

: 34


Location

: New Jersey



I really didn't play anything but Stardew Valley. I'm pushing 30 hours and I'm still in the first year. Don't see myself stopping anytime soon. The only game I'll be picking up in April is Quantum Break. I preordered it a while ago on a whim so I guess I'll be playing through that soon! I hear its short, but I'm excited to check it out.
_________________
[
Cigar-chomping Dirty Old Man




Posts

: 643


Join date

: 2013-02-21


Age

: 32


Location

: Wisconsin



The Witcher 3: Mostly this for the first half of the month. It's great and grand and I need to get back into it. Where it not for the fact that Gamefly sent me that $1 resubscribe offer and they sent me this:

Assassin's Creed: Syndicate: the good news is that it's a terrific AC game. The bad news is that it doesn't evolve the series in any big way, aside from some mechanics (I don't recall fast travel and a grappling hook being used in previous games and I passed on Unity). I like the two main characters and I really dig playing Evie as she's more geared towards stealth, which is how I prefer to play.

Spelunky (Vita): I managed to unlock the shortcut to the 5th world but I've had very little luck to getting to the boss area. Every day I do the daily challenge. It's still a blast.

Tetris Ultimate (Vita): because it's Tetris, dammit.
_________________
"I'm not married, I don't have any kids and I'd blow your head off if someone paid me enough." -Grosse Pointe Blank
Xbox Live: MongoSantaMaria
Beary Bad Joker




Posts

: 885


Join date

: 2013-02-22


Age

: 38


Location

: Arkansas



I mainly played my two favorite games of all time. Each game gets my highest rating ever: 15 thumbs up.

1. Final Fantasy VII (PS4): I platinumed this one, thanks to the speed and god mode cheats that allowed me to beat Emerald and Ruby and get to the Barrett date scene in 4 hours.

2. Twilight Princess HD (Wii U): Got the Amiibo to go with it, which is my first Amiibo ever. The game is still just as awesome as ever.
_________________
I'm the number one mack daddy of Oklahoma City...
PSN: Super_King666
Nintendo: SanAndreasX
Steam: San_Andreas_X
3DS Friend Code: 2294-5129-1033
Biotic God




Posts

: 1039


Join date

: 2013-02-22


Age

: 41


Location

: Midgar



Enjoying Bloodborne so much I downloaded the Old Hunters DLC before I beat the game (based on many recommendations saying it gets WAY harder if you've already beaten the main game). REALLY liking that game. I thought I'd breeze through it and I was at first before this one enemy came bursting out of a door with a big axe made of NOPE.
Goddess of the Seal




Posts

: 3582


Join date

: 2013-02-25


Age

: 30


Location

: Colorado



Twilight Princess HD- Much better than I remember it. The world still feels lifeless and the story's kind of a mess, but man are those dungeons so good.
Pokken Tournament- Usually don't get too into fighting games, but I'm liking this one so far. Varied fighters, mechanics, and a neat twist where it keeps shifting from 2D to 3D. Still not sure if I played enough to fully rate it
Hyrule Warriors 3DS- Better than the other Warriors games I've played. More to it than button mashing, been dodging and blocking a lot, especially against bosses. Haven't played enough to rate it though. Good game to pop out when the TV's on too.
Also been replaying a lot of Ace Attorney lately. Such great games.
_________________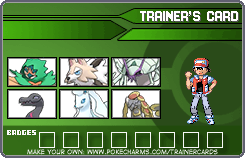 Goddess of the Seal




Posts

: 3467


Join date

: 2013-02-21


Age

: 27


Location

: Placentia, California



Here is what I played:

Far Cry Primal: My least favorite of the Ubi Far Cry games. I missed a lot of the modern tech with weapons, vehicles, etc. The whole thing had no driving force behind the narrative/mission structure. On the other hand, I liked the animal buddies and world was well-realized. Throwing spears and bee bombs was cool. Kind of a middling effort overall I guess.

Halo 5: I just love how mobile I am in combat. It made this fun in spite of all the other mistakes the game made. Also no local co-op still makes me sad. I also can't believe how many Halo games there have been and they still haven't given the guns good feedback. Maybe they don't want to mess with it at this point.

Twilight Princess HD: Still dope. Only just got the Master Sword, so am only now hitting the God-tier stretch.

Uncharted 4 Stress Test: So much fun. Give me this game now!

Ratchet & Clank for me this month! I was hoping to rent Quantum Break, but it seems Gamefly isn't sending it to me. Bummer! I don't remember the last time they didn't send me a new release I tried for so I can't really complain. I have had good luck with them. Can't justify buying it with Ratchet, Uncharted, and Mirror's Edge so close.
Goddess of the Seal




Posts

: 3329


Join date

: 2013-02-21


Age

: 34


Location

: New Jersey



I'm buying Ratchet and that's it for this month. Want to rent Star Fox and Dark Souls 3, but those are mostly to test. If they're good I'm picking them up when they go on sale.
_________________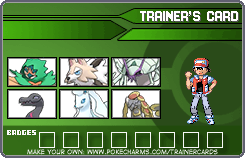 Goddess of the Seal




Posts

: 3467


Join date

: 2013-02-21


Age

: 27


Location

: Placentia, California





Similar topics
---
Permissions in this forum:
You
cannot
reply to topics in this forum