July 2019
| Mon | Tue | Wed | Thu | Fri | Sat | Sun |
| --- | --- | --- | --- | --- | --- | --- |
| 1 | 2 | 3 | 4 | 5 | 6 | 7 |
| 8 | 9 | 10 | 11 | 12 | 13 | 14 |
| 15 | 16 | 17 | 18 | 19 | 20 | 21 |
| 22 | 23 | 24 | 25 | 26 | 27 | 28 |
| 29 | 30 | 31 | | | | |
Calendar


With so many TV shows once over making a comeback, which would you like to see come back? Tell us why you'd like it to come back and how you'd like to see it come back (pick up where it left off, reboot it, etc.) too if you want. Credit to Greenman for this one. A good idea. I think about this a lot with all the shows coming back recently.
Goddess of the Seal




Posts

: 3329


Join date

: 2013-02-21


Age

: 34


Location

: New Jersey



1. Spectacular Spider-Man- I really loved the humor and action here but all those plot threads that didn't get resolved is the real reason this is number one
2. The Critic- Seeing Jay struggle in the age of the internet to review movies not to mention take on people like Michael Bay and Shyamalan would be incredible. 
3. Daria- I'd like to see the same cynicism for modern day high school
4. Arrested Development- It's been years since season 4 and we don't have any concrete proof of more AD, bringing it back is what I'd call a second revival. And there's way too many loose plot threads to not continue
5. Young Justice- Show had an awesome take on the DC universe then just ends when Lex Luthor becomes president. God I wanted to see what happened there
_________________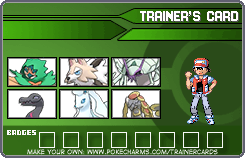 Goddess of the Seal




Posts

: 3467


Join date

: 2013-02-21


Age

: 27


Location

: Placentia, California



Here are mine. Might be forgetting something, but these are the first that came to my mind.

1. Veronica Mars: Veronica is probably my favorite TV character. Part of the appeal of the original show was certainly that she was a high school PI, but the movie and books kind of proved to me that the show could work with her as an adult. I'm thankful for the extra stuff we got already, but I would still love more.

2. Happy Endings: Most of my favorite comedies had nice long lives (Scrubs, Frasier, Seinfeld, 30 Rock). The two that got cancelled too early would be Happy Endings and Sports Night. The latter would be tough to bring back now (nor would anyone care I imagine). Happy Endings could pretty much just jump back in with the gang after a couple years had passed.

3. Southland: This is my all-time favorite cop show. The ending didn't sit all that well with me, so I'd kind of just like another season to wrap things up well. (I wish this was streaming somewhere, so you could try this Casey. I didn't know you wanted to be a cop when I watched this, but it is about various LA cops and I am told it is a fairly realistic portrayal of things. Maybe you'd enjoy it.)

4. Hunted: This was a really great spy thriller on Cinemax/BBC a few years back. I have a soft spot for Melissa George just because of this role. I don't think I've really liked her in anything else, but she was so good here. I guess the BBC didn't want to renew this, but Cinemax did. There were rights issues as a result, but I guess Cinemax thought of bringing it back as Sam Hunter or something. All you'd really need for another season is Sam doing spy stuff, so that could have been great. I guess it never came together. I wish it did or still would!

5. Terriers: This was a really funny, cool, buddy-style private eye show from a few years back. I love private detective type shows like this. Only got one season. Ratings were awful, but it was high quality.

None of these are ever happening, but hey it'd be cool!
Goddess of the Seal




Posts

: 3329


Join date

: 2013-02-21


Age

: 34


Location

: New Jersey





Similar topics
---
Permissions in this forum:
You
cannot
reply to topics in this forum