July 2019
| Mon | Tue | Wed | Thu | Fri | Sat | Sun |
| --- | --- | --- | --- | --- | --- | --- |
| 1 | 2 | 3 | 4 | 5 | 6 | 7 |
| 8 | 9 | 10 | 11 | 12 | 13 | 14 |
| 15 | 16 | 17 | 18 | 19 | 20 | 21 |
| 22 | 23 | 24 | 25 | 26 | 27 | 28 |
| 29 | 30 | 31 | | | | |
Calendar


Not sure if we have discussed this before, but what makes a good side mission or quest? Are you looking for essentially the same thing as a main mission, but not related to the main story? Do you like them to explore different types of gameplay? How does this very genre to genre (say an RPG versus a game like GTA)? And so on.
Goddess of the Seal




Posts

: 3329


Join date

: 2013-02-21


Age

: 34


Location

: New Jersey



I really liked how Arkham Knight handled its side missions, each had their own villain, plot, and were very diverse from one another which I think gives three good factors. Have it give some sense of progress, both in terms of story and gameplay (how it had you take down a villain and gave upgrades), have it fit in well with the main story (villains out of control in Gotham worked well), and have each side mission be diverse from one another. Don't have them all be shoot X baddies or collect Y things, have them all feel different and be something you would want to play if it had no bearing on the main game.
_________________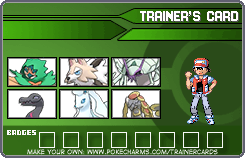 Goddess of the Seal




Posts

: 3467


Join date

: 2013-02-21


Age

: 27


Location

: Placentia, California



Bumping this up. I kind of like when a game can use a side mission to hone in on one particular aspect of gameplay (assuming the series has some different styles of gameplay). For example, the tombs in the Ezio Assassin's Creed games. They focus on platforming and because of the linear designs actually deliver something unlike anything you get in the main game. This kind of goes along with the diverse thing you were saying in Batman. Having side missions hone in on a particular gameplay component helps them stand out.
Goddess of the Seal




Posts

: 3329


Join date

: 2013-02-21


Age

: 34


Location

: New Jersey





Similar topics
---
Permissions in this forum:
You
cannot
reply to topics in this forum