January 2018
| Mon | Tue | Wed | Thu | Fri | Sat | Sun |
| --- | --- | --- | --- | --- | --- | --- |
| 1 | 2 | 3 | 4 | 5 | 6 | 7 |
| 8 | 9 | 10 | 11 | 12 | 13 | 14 |
| 15 | 16 | 17 | 18 | 19 | 20 | 21 |
| 22 | 23 | 24 | 25 | 26 | 27 | 28 |
| 29 | 30 | 31 | | | | |
Calendar

Page 2 of 2 •

1, 2
So I'm going to do two goals rather than 5 so I can stick with them easier
1. Beat my remaining 2017 games- I've got Divinity Original Sin 2, Prey, Wolfenstein: TNC, Nier Automata's NG+ (wasn't keen on doing B so close to A for obvious reasons if you played it), Assassin's Creed Origins, Cuphead, and Final Fantasy XII to finish. Most of which are pretty long, but I'm going to hold off on most console purchases next year. Switch I can justify since I'm in the mood to play a handheld game more often.
2. Beat at least three Final Fantasy games- I've only beat VII, but would like to finish some other games in the series since I'm already addicted to XII. I own IV, VI, VIII, IX, X, XII, and XV also. VIII and IX I don't ever see myself finishing and XII I'll definitely finish, which leaves IV, VI, X and XV as the others. I'll probably do a SNES one and one of the other two.
Last edited by volvocrusher on Fri Jan 12, 2018 1:25 pm; edited 1 time in total
_________________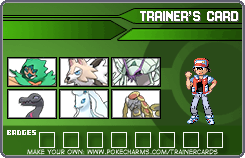 Goddess of the Seal




Posts

: 3397


Join date

: 2013-02-21


Age

: 26


Location

: Placentia, California



I'd go for VI and IX as they're both universally loved.


Goddess of the Seal




Posts

: 3532


Join date

: 2013-02-25


Age

: 28


Location

: Colorado



I got through disc one of IX and was bored out of my mind. I can't see myself finishing it, at least not in the near future. I loved the art style, but the world, characters, combat and story didn't click with me at all.
_________________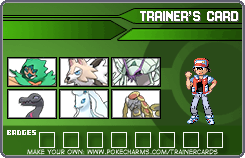 Goddess of the Seal




Posts

: 3397


Join date

: 2013-02-21


Age

: 26


Location

: Placentia, California



Fair enough! VI Moves a little faster (ah, the good ol' Super Nintendo). But if you're not a big JRPG guy it definitely won't change your mind.

My short term gaming goals:

1. Beat Hollow Knight
2. Beat The Witcher III - Blood and Wine

My long-term gaming goals for this year:

1. Play more weird, independent games. Branch outside of traditional stuff and play more games that have weird mechanics or border on non-games. Why? I dunno, something different I guess.

Other than that...get through more of my backlog/the same stuff I've said every year.
Goddess of the Seal




Posts

: 3532


Join date

: 2013-02-25


Age

: 28


Location

: Colorado



Out of the games you have left on that list, I'd say X and VI. I know a lot of people love and cherish IV, but it's one of my least favorite Final Fantasy games. If you can get it for cheap, I'd recommend Final Fantasy V. It goes on sale for PS3/PSP quite a bit. It's got a cool job system that they revisit in X-2. I'm gonna replay V and VI sometime soon, but when I first played the SNES games V was my favorite. You could also play X-2, which is a really fun game, but it's a bit silly/corny a lot. One of my favorite Final Fantasy battle systems for sure.

I did pretty good on my 2017 goals, but didn't really accomplish any of them but one. Beat the 5 games I downloaded from previous years, beat XIII-2 and got all the way to the end of Lightning Returns before I got my ass kicked. Played a lot of XIV, and then they fucked that all up when they released IX with trophies. Beat 2 Zelda games (Ocarina and LttP), but I bought boy Oracle games but never played them. Never got around to attempting Metal Gear. Oh well. I'll make a 2018 list soon, but I won't make it as hard as I did last year.
_________________
Unassuming Local Guy




Posts

: 2989


Join date

: 2013-02-22


Age

: 34


Location

: The thumb of Michigan



V looks really interesting to me since I seem to gravitate towards RPGs that offer more customization. Thing is i sold my Vita, not sure where my PSP is, and don't feel like playing that on a TV so I'd probably need the GBA version. Might get it next time GameStop does a B2G1 free on retro games since they actually have really good prices on them.
Don't have any real desire in X-2 though, I like stupid fun but what I've seen of it doesn't feel like my kind of stupid. Not a knock, just not for me.
_________________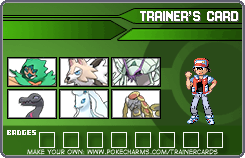 Goddess of the Seal




Posts

: 3397


Join date

: 2013-02-21


Age

: 26


Location

: Placentia, California



Again I kind of just want to get the most out of the game I already have. Not sure I'll be buying many new games this year outside of ones I'm really excited for and short indie titles (though I can't really think of any for the former. Maybe Spider-man and TLOU2 but those might not come out yet?)

I want to learn to enjoy MP shooters again. Hoping I can get back into Siege, and maybe a battle royale game if I just give up on going for first (which makes it really slooow) and jumping straight into the fray to see how far that takes me.

Also want to get through some big RPGs like Divinity. Much like with battle royale games I need to get less ambitious with these and just play as a character instead of trying to do ALL THE STUFF

_________________
PSN/Steam/Galaxy/Origin: ajapam
NNID: ajapam47
uplay: ajapam34
Jill Sandwich




Posts

: 1438


Join date

: 2013-02-22


Age

: 25


Location

: Alberta



Bret Baber's 2018 Gaming Goal List of Future Failures/Excuses

1. Beat Resident Evil Code Veronica - Owned it on the PS2 and got really far, but felt like the game would never end so I just stopped playing it. These are my favorite kind of Resident Evil games, as in the shitty controls and corny voice acting, so I'd like to beat this one.

2. Beat Super Mario Galaxy 2 - I've owned it for a while, but I still haven't opened it. I really hate motion controls. Despite enjoying the first game, being a lefty isn't fun with motion controls. The potential problem with this is that I'll for some reason want to play the first game again which will really slow my progress.

3. Beat all of the Kingdom Hearts games - One down, and I don't even know how many to go. This series sounds like it gets bat shit crazy so I'm not sure what to expect.

4. Beat 3 portable games - I've got a lot of Vita games and 3DS games I've owned for a while without even opening. That's just stupid of me. There's a lot I can choose from with games like Yo-Kai Watch 2, Freedom Wars, Breath of Fire IV, Tales of Hearts R, and many more.

5. Beat 2 Zelda games - Someday I'll beat them all and won't have to make these apart of my list.

Casey, decide on Final Fantasy games yet?
_________________
Unassuming Local Guy




Posts

: 2989


Join date

: 2013-02-22


Age

: 34


Location

: The thumb of Michigan



Page 2 of 2 •

1, 2

Similar topics
---
Permissions in this forum:
You
cannot
reply to topics in this forum