August 2019
| Mon | Tue | Wed | Thu | Fri | Sat | Sun |
| --- | --- | --- | --- | --- | --- | --- |
| | | | 1 | 2 | 3 | 4 |
| 5 | 6 | 7 | 8 | 9 | 10 | 11 |
| 12 | 13 | 14 | 15 | 16 | 17 | 18 |
| 19 | 20 | 21 | 22 | 23 | 24 | 25 |
| 26 | 27 | 28 | 29 | 30 | 31 | |
Calendar


What did you play/complete this past month? Give us some quick reviews. Also if you grabbing any new games in December let us know that too.
Goddess of the Seal




Posts

: 3329


Join date

: 2013-02-21


Age

: 34


Location

: New Jersey



Fallout 4: It's hard to gauge my feelings on this one. I've played a lot of hours on it, so obviously I must be enjoying it, and I do. The settlement-building aspect is oddly addictive in the way that SimCity is addictive, and Bethesda did a better job at making a recognizable post-nuclear Boston than they did with DC, Virginia, and Maryland. It was cool seeing Boston landmarks that I've seen in real life. The actually gameplay in terms of combat is a definite step up from the PS3/360-era Fallout games, although it's not revolutionary.

But after New Vegas and the way you could choose to be a hero, villain, or anarchist with irrevocable consequences for your choices, the actual role-playing is a bit disappointing. If you want to play the story-based missions, your choices are limited to choosing how much of a dick you want to be in conversations with NPCs and with helping the Minutemen.

I noticed this a bit in Fallout 3 as well, when comparing it to Fallout 2 and New Vegas. Bethesda does pretty well with set pieces and geography, but Black Isle/Obsidian are better with the actual role-playing. I wish Bethesda would combine the best of both worlds in the next Fallout release. Fallout 4 is fun, but other than the settlement-building it seems to be a lot more on rails than New Vegas was. Now, keep in mind that many of my favorite games are Japanese RPGs with linear progression, but it's not quite what I was hoping for from Fallout 4.

In December, the only games I know of that I am getting are Xenoblade Chronicles X and The Legend of Heroes: Trails of Cold Steel. I would also like Disgaea 5.
_________________
I'm the number one mack daddy of Oklahoma City...
PSN: Super_King666
Nintendo: SanAndreasX
Steam: San_Andreas_X
3DS Friend Code: 2294-5129-1033
Biotic God




Posts

: 1039


Join date

: 2013-02-22


Age

: 41


Location

: Midgar



Fallout 4- Only $15 hours into it, but I like it alright so far. Haven't really found my groove yet with it so can't give my opinion for sure. Shooting is a huge improvement though but like San said the role playing feels a little too light
Uncharted 1- The poster child for good not great. Shooting works, but doesn't have much variety. Puzzles are too obvious usually while platforming feels wonky and too easy. Still a fun game at the end though. C+
Rise of the Tomb Raider- Now we're talking. All around great game, gives a healthy mix of platforming,  puzzles, and shooting while making each much more engaging than the previous game. A few control hiccups and a garbage story but what's good is really good. A-
_________________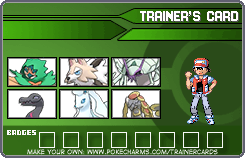 Goddess of the Seal




Posts

: 3467


Join date

: 2013-02-21


Age

: 27


Location

: Placentia, California



Only one game for me this month I think.
Rise of the Tomb Raider:
A superb and well-rounded action/adventure game. Better than its predecessor in just about every way. You won't confuse it for a classic TR game, but they really do veer back towards the series' roots a lot with a bigger focus on adventure through expanded exploration and improved tombs/platforming/puzzles. Combat is much deeper with better encounter design. I wrote a full review
here
. Also working on another blog for those that have finished with some of my favorite different things from the game. Really loved this game. Easily my Game of the Year.
Grade: A
I played a bit of Gears of War Judgment and The Legend of Zelda: Tri Force Heroes too, but not enough for any impressions.
Goddess of the Seal




Posts

: 3329


Join date

: 2013-02-21


Age

: 34


Location

: New Jersey





Similar topics
---
Permissions in this forum:
You
cannot
reply to topics in this forum