April 2019
| Mon | Tue | Wed | Thu | Fri | Sat | Sun |
| --- | --- | --- | --- | --- | --- | --- |
| 1 | 2 | 3 | 4 | 5 | 6 | 7 |
| 8 | 9 | 10 | 11 | 12 | 13 | 14 |
| 15 | 16 | 17 | 18 | 19 | 20 | 21 |
| 22 | 23 | 24 | 25 | 26 | 27 | 28 |
| 29 | 30 | | | | | |
Calendar


I'm mad at games so I made this topic. Pretty much every game has something extra that nobody asked for. What are the worst?

_________________
PSN/Steam/Galaxy/Origin: ajapam
NNID: ajapam47
uplay: ajapam34
What are we talking here. Like superfluous upgrade/RPG elements in games that have no need for them just so they can check that box? Or like when I have to mash a button to open something when simply hitting the button or holding it would suffice?
I was thinking the former. I think we already did QTE-type stuff on the old forums

_________________
PSN/Steam/Galaxy/Origin: ajapam
NNID: ajapam47
uplay: ajapam34
Yeah that is what I figured.

Hmmm... perhaps like forced social aspects? Like I don't need to compare every game I play with my friends. I know I am ignoring the top five format. Just thinking of them as they come to me I guess.
I don't enjoy when games force you to come up with a top five. I think of two things, can't think of three more, and just give up and never play it again

But seriously... I think collecting items in open-world games goes too far. Like in any Spider-man games, they'll have hundreds of collectibles. There will be different categories—like comics, or landmarks—but they're basically just the same disc with a different icon. It seemed overwhelming when I played Assassin's Creed too.
I think that Ratchet and Clank, and the Prince of Persia reboot did it right.
Has a Bad Case of Headcrabs




Posts

: 319


Join date

: 2013-02-22


Age

: 25


Location

: Vancouver



Collectibles in general kind of annoy me too actually, I feel like it's padding a game's run time and making it feel like there's more worth to it without any need for additional gameplay or challenge.

Notable exception: the Lara Craft top down games. Those challenge tombs make you want those extra things SO BAD.


Goddess of the Seal




Posts

: 3582


Join date

: 2013-02-25


Age

: 30


Location

: Colorado



Ok for me...

1. Excessive unlocks/RPG elements in multiplayer. These are just tricks to make people keep playing. At best they are mostly unnecessary and at worst they give experienced players distinct advantages. There's also absolutely no reason I should have to play a multiplayer game for 20-30 hours to try all of the guns.
2. Minigames in open world games. Nobody played poker in Far Cry 3. The only ones I like are things like tennis and golf in GTAV
3. Open worlds themselves. A few games do these right but most get repetitive and boring after a while. The art of linear level design almost seems forgotten at this point.
4. Forced RPG elements in singleplayer. Actual in-depth RPG elements are fine but these are often just a lazy way to create a sense of progression. Sort of ties in with #3
5. Collectables/materials gathering. Basically what Mot and TWolf said about collectables. Gathering materials gets annoying, too. It makes sense in survival horror games but outside of that it usually just gets in the way. MGSV does it well with fultoning soldiers but everything else you have to gather is kind of annoying.

_________________
PSN/Steam/Galaxy/Origin: ajapam
NNID: ajapam47
uplay: ajapam34
Yeah your #1 is the worst ajapam. I hate that.

Less is more with collectibles. I generally enjoy them if I like exploring in the game, but I don't like just making me check every corner of a room. I like when you hide them behind some kind of challenge even if that is just a clever hiding spot that you must puzzle your way to. Then it becomes more about completing the challenge than just finding stuff. It is nice if the collectible has some kind of value to the player too (like... I don't know a weapon mod or something).
Forced tutorials. I don't need to spend an hour learning how to tilt the left stick to move, the right stick to move the camera, and the X/B button to jump. And I think at this point that most of the audience for these games knows how to to do those things and that there are very few people playing video games on consoles/PCs these days that don't know how. Keep the tutorial as a separate option on the game's opening menu.

Collectathons. Rare's N64 games were the first games I noticed that were bad about this but too many games these days load you down with vendor trash.

Unless I'm playing an Atelier game which means I'm in the mood for that sort of thing, overly convoluted crafting systems. Sometimes I'd just like to be able to go to the armor shop and pick up a suit of armor without having to scrape my own together from three giant beetle shells, four kraken tentacles, and two troll ball sacks.

Stealth in games that aren't really designed for stealth.

Racing in open world games where you have to run your character through "rings" to stay on course, especially since these games tend to have controls like driving a shopping cart with a frozen wheel.
_________________
I'm the number one mack daddy of Oklahoma City...
PSN: Super_King666
Nintendo: SanAndreasX
Steam: San_Andreas_X
3DS Friend Code: 2294-5129-1033
Biotic God




Posts

: 1039


Join date

: 2013-02-22


Age

: 41


Location

: Midgar



1. Forced alchemy/crafting- Collecting was at the top of my list but when I read San's, I couldn't agree more. I really hate this. It's one thing to shoehorn collecting, it's another to shoehorn collecting materials to make other materials, most of which is probably useless anyways. Few games did this right (MGSV comes to mind)

2. Collecting- I thought this was bad in the N64 era, but could deal with it. Ubisoft era collecting though is enough to convince me to not bother with a game if it's bloated with a bunch of random crap to find which doesn't add much except bloat the game. At least they used to make challenges and extra rooms based on finding these things.

3. Taking control away- I get some games replace this with load screens (even though I'd much rather have a load screen than do nothing but move the left stick up), but then there's games that take control away to be cinematic and it's so annoying. Uncharted 2 wasn't great because it looked cool, it was great because it let you play the game while cool things happen.

4. MP Unlocks- Unless it's entirely cosmetic, just don't do it. A neat idea in CoD 4 that really shouldn't have become so big.

5. Not having a pause button when I play offline- Why is this a thing? I should be allowed to get up and take a piss if I'm playing on my own.
_________________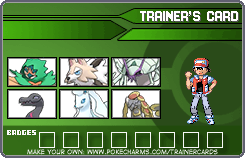 Goddess of the Seal




Posts

: 3467


Join date

: 2013-02-21


Age

: 27


Location

: Placentia, California





Similar topics
---
Permissions in this forum:
You
cannot
reply to topics in this forum