July 2019
| Mon | Tue | Wed | Thu | Fri | Sat | Sun |
| --- | --- | --- | --- | --- | --- | --- |
| 1 | 2 | 3 | 4 | 5 | 6 | 7 |
| 8 | 9 | 10 | 11 | 12 | 13 | 14 |
| 15 | 16 | 17 | 18 | 19 | 20 | 21 |
| 22 | 23 | 24 | 25 | 26 | 27 | 28 |
| 29 | 30 | 31 | | | | |
Calendar


I just finished this, and yeah, we really need to talk about this one.
_________________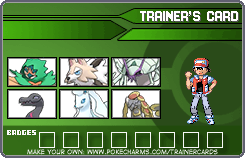 Goddess of the Seal




Posts

: 3467


Join date

: 2013-02-21


Age

: 27


Location

: Placentia, California



Where do we START?

Well since we all just finished what'd y'all think of the ending?
Well I picked the Sacrifice Chloe ending and think the sequence that follows is very well done. As an ending I liked it. It was emotional and had a great choice of song. I don't love how limited the ending choices were. And I don't love how half-baked the other ending is (I – like I assume most people – watched the other ending afterwards to see what happened). These two issues may very well come down to budget. A dev mentioned that it factored into the other ending being less substantial.
They also made you believe your choices would ultimately matter throughout the game and I don't feel they factored in much to the end. What saves that a little is I think is that the choices you made would influence your decision, so maybe they do. But I don't feel there is much of a choice. All signs point to sacrificing Chloe. Apparently I'd be wrong though because when I finished (admittedly this was on release day, so might be a smaller sample set) the stats said 46% of people chose to Sacrifice Arcadia Bay. Closer than it should be in my opinion.
How I played was kind of a combo of how I am and would normally play a game like this (being nice and trying to do the best for everyone for the most part) but also doing what I thought Max wanted (this included going the romantic route towards Chloe) if that makes sense. So in mine, I had gotten super close with Chloe (enough to kiss in the ending which I think doesn't happen for every player from what I read?). Yet at the same time I had saved Kate. I helped Alyssa and other town members when I could. Even someone like David who I got kicked out earlier since he hit Chloe, I later tried to convince Joyce to give another chance. I was generally nice to Victoria and warned her in Episode 4 (even if that ultimately didn't help, my intentions were good). I made sure Frank didn't get hurt when I went to see him in Episode 4. Obviously I wasn't good to Jefferson and Nathan, but that is understandable. I also flatly rejected Warren since he was a super thirsty creeper (the true villain of the game and we all know it

).
I guess my point is that I played the middle of the road here, but my choice was easy still. Obviously because sacrificing a town for her seemed like too much first and foremost. But also because she herself pre-ending choice was saying I should save Joyce and such more or less I think (unless I am remembering this incorrectly). And then because saving Chloe gets you what? Signs point to death still chasing her. It seems to point towards you still having to save her. Which will either cost you your life (the powers were clearly taking their toll on Max), Chloe's life when you finally give in and realize you can't keep it up, and likely a bunch of people on your way to this point if the events of this week are anything to go by.
So I guess what I am saying is I liked my ending quite a bit, but don't think there was much of a choice in endings. In a game about making choices. So I still think they didn't handle the end great. If someone chose the other ending maybe they have a better rationale for choosing it than I could come up with.
I think Episode 5 was also a mixed bag from a content standpoint, but perhaps I should wait to tackle that until we talk about the ending first?
I think the choices, like Walking Dead were more about how they reflected you and your character's personalities than a method of affecting the ending. Hard to tell a good story if every choice you make can lead to a different ending, you know?

I liked it, it was emotionally satisfying insomuch as the main "conflict" was still resolved but at a personal cost. The developers missed a cheesy chance to have David go "But Max, how did you know, about Jefferson? And Rachel?" "She [Chloe] did" and it's like OMERGERD because even though the events were erased what they went through wasn't.

The ending, as what happens the choice felt rushed and I'm in two minds about Max's nightmare. Mechanically it was more tedious than exciting, and in the plot, I think it felt a bit heavy handed. Especially when they opened the can of worms that every time Max rewinds she creates an alternate reality. I would have loved to see them go into that, the idea that there's still hundreds of worlds where she fucked up, worlds where she died, worlds where other things happened. Very Philip K. Dick, very cool, and a missed opportunity.

To counter my own point though, doing so may have just moved the focus in the wrong direction, away from the emotional stuff which is where that game triumphed.

And to agree with Trip I wanted more deliberation on the final choice like "But we got a lot of people to safety it's not a sure thing everyone's going to die and we could still be together" then have that final scene show some people made it (but many didn't)...I don't know, it felt a bit...easy. I was genuinely surprised though how many people took the destroy Arcadia Bay ending.

The game is flawed, but having beaten it I can say I'm extremely pleased with the result. Again, would have tackled some things differently but I don't think they shortchanged us or pulled a Mass Effect 3 level of ending. It hit the right tone in the end, and was a very cool game.
I picked the save Chloe one on accident (controller mishap on PC) and hated it. No reason as to why these events would stop and if they don't its downright evil. Mitigated the impact of the other one but I still felt it was a great way to end the game.

Episode 5 though, not so much. Feels like the opposite of Mass Effect , final chapter blows but the very end to it is well done. Hated Jefferson's motivation, I'm fine with a villain being nuts, but I want more twisted logic to what he does than what they gave us. Like if he felt he never reached his full potential and like these photographs could lead there, it would be enough. But just wanting perfect shots was stupid.

Also didn't like how uneven the buildup and focus was towards the murder mystery as opposed to the weird shit happening yet the hurricane is the climax. I feel like you could have traded that mystery for nothing but teenage drama and it woild hAve worked bethere in the end.
Overall, glad I played it but a little underwhelming.
_________________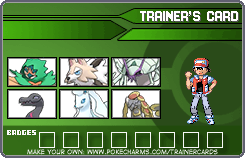 Goddess of the Seal




Posts

: 3467


Join date

: 2013-02-21


Age

: 27


Location

: Placentia, California



I really liked the game overall. I don't want to sound like I don't just because I don't think the ending was handled the way it should have been (and again I still really liked my ending). But I don't like to be uncritical of things I like either.
A lot of things that made me love the first four episodes just aren't in this one. Some of it is understandable. Like I love the overall atmosphere of being in the high school setting. Because of where the climax led they really can't hit that here like they did in earlier episodes. That is fine. But I loved the sort of self-contained choice-tree type scenarios that are just fun to explore. Like the one where you go talk to Frank in Episode 4. You have the bit with David/Jefferson in the fight, but it isn't about exploring consequences like the best ones in the series. More of a find the right way to get through it. It also lacks the little fun minigames/puzzles that other eps had. Or those fun areas to just explore (though I liked the art gallery a lot).
The nightmare segment had some cool moments. I liked the walk down Chloe memory lane. I really liked the freaky backwards segment in the hallway (and how if you rewound the song played forward). And some of the texts. Other segments didn't work as well. And I would gladly swap some of them to include some of the things I mentioned above.
The episode was solid. The one ending was great. But I think it has to be considered the worst episode of the bunch in my opinion because the content doesn't quite stack up.
Krubixcube wrote:Hard to tell a good story if every choice you make can lead to a different ending, you know?
I hope this wasn't in direct response to my post. Because I wasn't asking for that at all. I just thought having more than one viable ending in a game built around choice-making would make sense and I don't think the second one worked for the reasons I mentioned. Maybe I don't play enough of these games to know what to expect. Was that unreasonable?
You know, greenie does make a good point with Jefferson, I was hoping he'd be a bit more...normal in the Dark Room? His madness under the surface not just flat out crazy.

And no Trip, not directly related to you just musing
Random questions off the top of my head for fun:

Favorite Character?
Favorite Episode?
Favorite Moment?
Hardest Decision/Choice?
Favorite Character: Chloe probably. Thought she was well voiced and felt like a real person.

Favorite Episode: Episode 3 or 4 probably. Four had that mindfuck opening and led to some big things and was just pretty good overall

Favorite Moment: Hmmmm I did really like that moment when Max changes the past with Chloe's dad. It was just such a "Well, why not?" type of moment and felt very human and was really affecting to me.

Hardest Decision: Hmmmm....that's tough. A lot of the choices around Kate really hit me because you wanted to be a good friend but sometimes being the good friend meant telling her things she didn't want to hear.


Similar topics
---
Permissions in this forum:
You
cannot
reply to topics in this forum