July 2019
| Mon | Tue | Wed | Thu | Fri | Sat | Sun |
| --- | --- | --- | --- | --- | --- | --- |
| 1 | 2 | 3 | 4 | 5 | 6 | 7 |
| 8 | 9 | 10 | 11 | 12 | 13 | 14 |
| 15 | 16 | 17 | 18 | 19 | 20 | 21 |
| 22 | 23 | 24 | 25 | 26 | 27 | 28 |
| 29 | 30 | 31 | | | | |
Calendar


Do you like your gaming stories to be a set narrative told by the developers or to have choices so you can alter the story and have an effect on things? Does it depend how much the choices make a difference overall or how much it changes the ending? Or does having choices make it more fun regardless of their effect in the end? Do you like both styles of storytelling the same, but it just depends on what kind of game you are playing or in the mood for?

Also another question since I don't play many RPGs. Do jRPGs have set stories typically or do you get to make choices in them as well? Like you make them in Persona right, but I don't know if you do in Final Fantasy? I'm not sure if that is a western staple for the genre or an overall one.

I've ended up playing a few games with story choices this year which is rare for me, so I thought it'd be interesting to hear what people thought on this subject.
Goddess of the Seal




Posts

: 3329


Join date

: 2013-02-21


Age

: 34


Location

: New Jersey



If a developer wants to create a strong main character, you generally shouldn't be given story-related choices. Some people say that The Last of Us should've given you a choice with what to do at the end but I can't disagree more. It would break the fourth wall and make Joel more of an avatar than a character. That's what story choices do. It'd just be added stuff to please everybody while compromising the whole experience. And in that case the other ending would've been really predictable anyway. The ending that we got was bold and surprising while making complete sense

Really the only exceptions I can think of are Telltale games. But there the whole game is basically you filling in the blanks for characters with pre-defined arcs. You can still have good stories while making big choices but I don't think you can create a very interesting main character with them. Mass Effect comes the closest but the main draw there is still the other characters and the plot by far.

JRPGs have branching stories but they don't give you anything close to the amount of choices that western games do. You don't create your character, select all of his abilities and collect a million little sidequests to do with 3 different solutions for each.

So I guess my point is that it depends on what kind of story the game wants to tell.

_________________
PSN/Steam/Galaxy/Origin: ajapam
NNID: ajapam47
uplay: ajapam34
Jill Sandwich




Posts

: 1448


Join date

: 2013-02-22


Age

: 26


Location

: Alberta



I generally prefer stories with choices since I feel games are the only medium that can put that in naturally and there's so much you can explore with it. I feel like many games are still playing catch up with Kotor 2 in how they present them.

That said, when they're in a story that doesn't work because of them, it's really painful and obvious. Infamous being the worst offender, but it's not alone there. I say only put them in if you intend to show the consequences to the choices.

As for JRPGs, they mostly don't. The only reason Persona does is because it takes aspects from dating sims, which are about chouse and nothing else. But choice is more of a WRPG thing both with story and gameplay. There are plenty of exceptions, but most JRPGs tend to have your skills and equipment progress pretty linear as opposed to WRPGs which have you choose what perks to grab or whether you want the armor that gives you more speed or offense vs one that's a better version of what you have.
_________________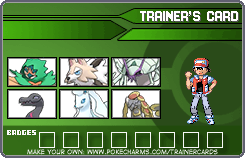 Goddess of the Seal




Posts

: 3467


Join date

: 2013-02-21


Age

: 27


Location

: Placentia, California



Persona has always had some level of choice even before the dating/social sim elements were added the first game it mostly decided your party and the 2s have some branching parts. SMT and its spinoffs actually have quite a bit of choices in their narratives just in most cases they dont really have any major effect till endgame when your alignment gets set


Choices work better in narratives where the main character is a player insert they always feel a bit awkward or forced if its with an established character.

it really depends on the game
_________________
~No fear of death but with fear of life your weakness kills everyone
So live Angels for everyone For no lack of searching I can't seem to find one
Angels in everyone What of all their promises Can't seem to find much more than lies
Angels in anyone A permanent solution to a temporary problem
Before I'd lay me down to rest I'd throw away everything to live~
Steam
Risette
3DS
3024 6121 9950
Nin. ID
GoddessOfTheSeal
Pixlbit
http://gunstabwounds.tumblr.com/
Sees Tetris Blocks EVERYWHERE




Posts

: 2024


Join date

: 2013-02-21


Age

: 31


Location

: The Garden of Madness, Wisconsin



You know what might be the weirdest game to bring up in this discussion?  Assassin's Creed 3. Offering a choice in a series which never offered choices before then having Desmond pick for him. It's strangely worse for having choices AND not having choices.
_________________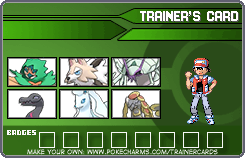 Goddess of the Seal




Posts

: 3467


Join date

: 2013-02-21


Age

: 27


Location

: Placentia, California



I never commented on this I guess. I really do prefer just having the devs tell their story I guess. I am not particularly good at making choices or maybe more importantly I think I fret over it too much. I sometimes stopped playing the Witcher because I didn't know what to do. I did like how in The Witcher it wasn't obvious what was good or bad. Like the dialog options weren't Good/Bad/Sarcastic asshole they were harder to read. As Greenman said Infamous' choices are just the worst in that regard. I do like how they developed different sets of powers for good and evil. It is worth it for that, but the choices are just so stupid. I still don't have a whole lot of experience with the choice based games, but I can certainly appreciate what they bring to the table more now I guess.
Goddess of the Seal




Posts

: 3329


Join date

: 2013-02-21


Age

: 34


Location

: New Jersey



I think it depends the game - but the problem I have with a lot of "choice" narrative games is that it feels like there's a wrong and a right choice. It's not just an interesting or hard choice. I've ranted on and on about Mass Effect but there are distinctly right and wrong choices there. You don't get a lot of "good" things in the renegade choices.

More recently Until Dawn - Trip said he saved most of them...LOADS of people have died in my playthrough because I have no indication of what my choice will do. It just feels like throwing a dice.

And admittedly, the stories that have moved me the most are ones that just tell their stories, like Trip said, or better yet, tell their story very simply and leave loads of details in the world for you to fill in the rest (Shadow of the Colossus, Silent Hill 2, etc)
Goddess of the Seal




Posts

: 3582


Join date

: 2013-02-25


Age

: 30


Location

: Colorado



I think I fret over it too much, like Trip. Like the first time I played InFamous...
Spoiler:

I wanted to save the doctors, but I accidentally climbed the wrong building. So of course I found out that if you try to save Trish, her place was switched with one of the doctors. I then reloaded my save and climbed the doctor's building, which means she wasn't switched. She dies no matter what you choose. It made the design process painfully apparent.
Has a Bad Case of Headcrabs




Posts

: 319


Join date

: 2013-02-22


Age

: 25


Location

: Vancouver





Similar topics
---
Permissions in this forum:
You
cannot
reply to topics in this forum