January 2018
| Mon | Tue | Wed | Thu | Fri | Sat | Sun |
| --- | --- | --- | --- | --- | --- | --- |
| 1 | 2 | 3 | 4 | 5 | 6 | 7 |
| 8 | 9 | 10 | 11 | 12 | 13 | 14 |
| 15 | 16 | 17 | 18 | 19 | 20 | 21 |
| 22 | 23 | 24 | 25 | 26 | 27 | 28 |
| 29 | 30 | 31 | | | | |
Calendar

Page 10 of 10 •

1, 2, 3, 4, 5, 6, 7, 8, 9, 10
Switch is still impressing me. Rare to see a company actually learn from their mistakes and make good on it. SOMEDAY I'll be able to afford one.
I was especially impressed when someone at Ninty (forget who exactly and how they exactly they worded it, think was either Reggie or Kimishima) said that they weren't going to get caught up by the Switch's success. It's rare that a company has that much awareness of things. Usually they either try to see what they can get away with or go on cruise control when that happens. Still possible, but don't really see companies make comments like that when they find success.
_________________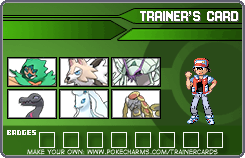 Goddess of the Seal




Posts

: 3397


Join date

: 2013-02-21


Age

: 26


Location

: Placentia, California



After thinking about it and only including stuff I think will release this year and is already announced, I'd say these are my five most anticipated games for 2018:

1. God of War
2. Yoshi Switch
3. Spider-man
4. Kirby: Star Allies
5. Ori and the Will of the Wisps

The Last of Us Part II and Ghosts of Tsushima would be in there, but I assume they are both 2019 games. The next Tomb Raider would be in there too if it comes out in 2018 which I think it will, but it isn't revealed/officially announced yet.

Other stuff I had in a word document of upcoming games I'm looking forward to (some may never come out!):

Medievil Remaster, Shadow of the Colossus, Days Gone, Hollow Knight (console port), Far Cry 5, Psychonauts 2, Vampyr, Life is Strange 2, Beyond Good & Evil 2, Cyberpunk 2077, Guacamelee! 2, Bayonetta 3, Biomutant, Mario Tennis Aces.

Probably forgetting something. Also, really hoping for a Luigi's Mansion 3 for Switch this year!
Goddess of the Seal




Posts

: 3277


Join date

: 2013-02-21


Age

: 33


Location

: New Jersey



I'd be excited for Ghost of Tsushima and Red Dead Redemption 2 if they come out in 2018. I'm not holding my breath for either.

I'm still a little shaky on the new God of War. And I only mean that I'm not sure if it's a day 1 purchase for me, but I will certainly play it eventually.
I think RDR2 is guaranteed for next year. They're gonna want something to complement or replace GTA Online and it's already been delayed from 2017. I'm concerned about what the game will end up like though. It's Rockstar's first single player game since GTA V and I'm wondering if the success of GTA Online will change how they make future games. Will they still put the effort they used to in the story or will it be all about RDR Online? Cause a game that improves on GTA V's mechanics and controls with a narrative as good as RDR's inspired by the Dirty Dozen/Magnificent Seven would be fantastic if that's what we get.
_________________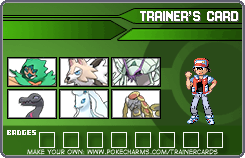 Goddess of the Seal




Posts

: 3397


Join date

: 2013-02-21


Age

: 26


Location

: Placentia, California



I'm cautiously optimistic because RDR was one of the few open world (non-RPG) games that I loved and beat. But yeah, all of those points about GTA V Online are valid ones.
I beat RDR, but wouldn't say I love it. I'll give it that the quick draw mechanic was a great crutch since it made the game feel more like a Western power fantasy, but something's seriously wrong when the shooting is so bad that players need to rely on something that slows the game to a crawl in order to make the shooting functional is a huge red flag for me. Except Bully, any Rockstar game before GTA V feels borderline unplayable at best. So that's why I was really glad when they finally nailed the controls in GTA V, but unfortunately wasn't a fan of the rest of the game. So I'd love for RDR2 to be the one that has a solid foundation and a fun game built around it with a well made story.

Also Trip I'm guessing the ones that may never come out are Psychonauts 2 and Beyond Good and Evil 2.
_________________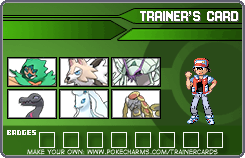 Goddess of the Seal




Posts

: 3397


Join date

: 2013-02-21


Age

: 26


Location

: Placentia, California



Page 10 of 10 •

1, 2, 3, 4, 5, 6, 7, 8, 9, 10

Similar topics
---
Permissions in this forum:
You
cannot
reply to topics in this forum