April 2019
| Mon | Tue | Wed | Thu | Fri | Sat | Sun |
| --- | --- | --- | --- | --- | --- | --- |
| 1 | 2 | 3 | 4 | 5 | 6 | 7 |
| 8 | 9 | 10 | 11 | 12 | 13 | 14 |
| 15 | 16 | 17 | 18 | 19 | 20 | 21 |
| 22 | 23 | 24 | 25 | 26 | 27 | 28 |
| 29 | 30 | | | | | |
Calendar


What are your favorite Metroidvania games? They can be just be Metroid games or something in the same mold (Symphony of the Night, Shadow Complex, etc.).

Bonus Question: What is the most important element of a "Metroidvania" game for you? For instance, is there a common aspect the ones you chose excel at or that makes you like them so much?
Goddess of the Seal




Posts

: 3329


Join date

: 2013-02-21


Age

: 34


Location

: New Jersey



1. Super Metroid
2. Metroid Prime
3. Metroid: Zero Mission
4. Castlevania: Circle of the Moon
5. Shantae and the Pirates' Curse

Most of the games of this type I played were Metroid games, honestly.

What I like about Metroidvania games (and some Zelda games) is the whole "so close, yet so far" mechanic. When a game dangled great treasures or whole areas of the world just out of my reach, I always wanted to get them. That seems to be something of a lost art these days.
_________________
I'm the number one mack daddy of Oklahoma City...
PSN: Super_King666
Nintendo: SanAndreasX
Steam: San_Andreas_X
3DS Friend Code: 2294-5129-1033
Biotic God




Posts

: 1039


Join date

: 2013-02-22


Age

: 41


Location

: Midgar



1. Metroid Prime- Really tough call between my top picks, but I have to go with Prime. I liked exploring its world most out of the series.
2. Batman: Arkham Asylum- The core Metroidvania mechanic (finding new items and using them to get to new places) is admittedly pretty weak. But using your tools for the Riddler trophies captured that exploration and puzzle solving I love from this formula so much. Plus I love how they didn't end with just the action/stealth mechanics, they made it into the Metroidvania mold.
3. Metroid: Zero Mission- Prefer its controls and boss battles to those from Super even if the exploration isn't as strong. Also has the best feeling when getting a new power up/item from any Metroid, something about this game made me feel significantly stronger.
4. Super Metroid- Love its more nonlinear approach, no real objective markers, just you figuring out how the tools you have can lead you to a new tool and continue the cycle.
5. Castlevania: Dawn of Sorrow- Best map of any Metroidvania IMO, it was so huge with so many secrets to find. Plus those boss battles, man they were great.

My favorite part about Metroidvanias is the sense of discovery, how you keep seeing that new area you want to explore and when you finally get there, it offers new scenery to enjoy with new enemies to destroy.

A close second would be puzzle solving to find power ups and upgrades. Not just "I can blow up this obstacle" but "If I use a bomb here, it'll knock down the pillar to destroy these obstacles."
_________________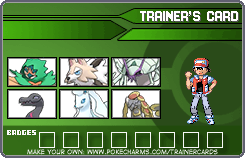 Goddess of the Seal




Posts

: 3467


Join date

: 2013-02-21


Age

: 27


Location

: Placentia, California




---
Permissions in this forum:
You
cannot
reply to topics in this forum