August 2019
| Mon | Tue | Wed | Thu | Fri | Sat | Sun |
| --- | --- | --- | --- | --- | --- | --- |
| | | | 1 | 2 | 3 | 4 |
| 5 | 6 | 7 | 8 | 9 | 10 | 11 |
| 12 | 13 | 14 | 15 | 16 | 17 | 18 |
| 19 | 20 | 21 | 22 | 23 | 24 | 25 |
| 26 | 27 | 28 | 29 | 30 | 31 | |
Calendar


Another one of these. Give us some mini-reviews for the last month.

Also let us know what you'll be picking up in April as well.
Goddess of the Seal




Posts

: 3329


Join date

: 2013-02-21


Age

: 34


Location

: New Jersey



Metroid Prime 2- Great game, in many ways exceeds the original. However, its dual world setup and last hour or two do bring it down. B+

Link Between Worlds Hard Mode- I already played this, but hard mode really showed me how good it could be. Enemies take real effort to beat, the game demands more caution, and rupees have so much more value. Just fantastic. A+

Super Metroid- Finally beat this. Fantastic world to explore, fun power ups to find, amazing bosses. Just a great game overall. A

Bloodborne- Best game on the PS4. No question. A+

Also got Codename Steam, but I don't write for Polygon, so I'm going to finish it before I put my final thoughts on this.

Games I plan to pick up in April- Donkey Kong 64 on Wii U VC and....maybe Shovel Knight. Will probably be playing more Bloodborne and starting Pillars of Eternity instead of getting something new.
_________________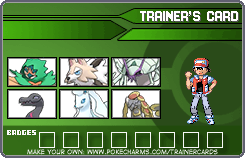 Goddess of the Seal




Posts

: 3467


Join date

: 2013-02-21


Age

: 27


Location

: Placentia, California



Donkey Kong Country Returns: Tropical Freeze - A solid platformer. A bit too busy in rocket and mine cart sections. Bosses were unusually good for the genre. B+

Super Mario 3D World - I technically haven't beaten this but I've played so much at a friend's house before getting a Wii-U that it doesn't really matter. Excellent game. A

I'm considering getting The Talos Principle while it's on sale this weekend and will play it immediately if I do. It's a definite yes if I hear back about a job. Also want Xenoblade Chronicles 3D despite being sidetracked with Dark Souls. Other than that I think I'll finally dive into all of these PC RPGs in my backlog

_________________
PSN/Steam/Galaxy/Origin: ajapam
NNID: ajapam47
uplay: ajapam34
Jill Sandwich




Posts

: 1448


Join date

: 2013-02-22


Age

: 26


Location

: Alberta



Alien: Isolation: Possibly the scariest game I've ever played. I'm about 5 hours into it and am stuck in an area with the Alien and its crazy how (long) on edge this game keeps you at times. I'm in love with the level design, the UI, the sound design and the mechanics are solid. But I'm really unsure as to whether or not I have the guts to finish this.

Middle Earth: Shadow of Mordor: Finally finished this at the beginning of the month. A truly satisfying game.

Far Cry 4: Currently playing this behemoth. Bigger than the last and just as fun. A little more than a refinement of FC3 but I'm good with formula when it works.

Gears of War 3: Specifically the Horde mode. Last weekend, some friends of mine and I spent 4-5 hours on this mode. A blast as always. The later attempt on Hardcore difficulty was grueling (we got as far as Round 35 before throwing in the towel). The armor-plated centipede enemy scared the living shit out of me at one point.

Diablo 3: Ulimate Evil Edition: Pretty much comfort food for me. I finished the game a 2nd time with my Crusader toon and leveled him up to 70.

Helldivers: it's been a while since I booted it up but I enjoyed this co-op ripoff of Starship Troopers. Equal turns exciting and frustrating.

Just Cause 2: Because why the fuck not? Basically I used this and Diablo 3 as games to play while I caught up on podcasts and SiriusXM radio. JC2 is always fun and relaxing.
_________________
"I'm not married, I don't have any kids and I'd blow your head off if someone paid me enough." -Grosse Pointe Blank
Xbox Live: MongoSantaMaria
Beary Bad Joker




Posts

: 885


Join date

: 2013-02-22


Age

: 38


Location

: Arkansas



Here are mine:
Kirby and the Rainbow Curse:
Unique and fun. Fairly challenging by the series standards. At its best when it made you multitask. I just prefer my Kirby games more traditional with copy abilities.
Grade: B-Shadow of Mordor:
Loved the combat (even prefer it to the Batman games) which made it lacking in some areas a lot more tolerable. Good game.
Grade: B
Mini-reviews for Kirby and Mordor
here
.
Far Cry 4: Valley of the Yetis:
A fun way to return to Far Cry 4. Gives you a new open world to explore. Finally gave me a snowy Far Cry. Yetis are fun. Lots of opportunities to climb and use your wingsuit. My full review
here
.
Grade: B+Life is Strange Episode 2:
I didn't like it quite as much as the first, but it was still really good. The ending was particularly crazy.
Grade: B/B+The Order 1886:
Not enough meat on this game. For everything it does right it did multiple things wrong to drag it all down. It sure is nice-looking though.
Grade: DSly Cooper 1 Vita:
A really fun platformer that is transferred flawlessly to the Vita.
Grade: B+
Goddess of the Seal




Posts

: 3329


Join date

: 2013-02-21


Age

: 34


Location

: New Jersey




---
Permissions in this forum:
You
cannot
reply to topics in this forum