August 2019
| Mon | Tue | Wed | Thu | Fri | Sat | Sun |
| --- | --- | --- | --- | --- | --- | --- |
| | | | 1 | 2 | 3 | 4 |
| 5 | 6 | 7 | 8 | 9 | 10 | 11 |
| 12 | 13 | 14 | 15 | 16 | 17 | 18 |
| 19 | 20 | 21 | 22 | 23 | 24 | 25 |
| 26 | 27 | 28 | 29 | 30 | 31 | |
Calendar


Another list I'm surprised we haven't done yet. What are the best game worlds? That can include a pretty broad spectrum of things I guess. Lore, mystery, atmosphere, or even just how fun it is to discover it. Whatever feels the most alive or interesting

_________________
PSN/Steam/Galaxy/Origin: ajapam
NNID: ajapam47
uplay: ajapam34
Jill Sandwich




Posts

: 1448


Join date

: 2013-02-22


Age

: 26


Location

: Alberta



ajapam wrote:Another list I'm surprised we haven't done yet. What are the best game worlds? That can include a pretty broad spectrum of things I guess. Lore, mystery, atmosphere, or even just how fun it is to discover it. Whatever feels the most alive or interesting
1. Hyrule, but I'm not sure what my favorite incarnation of it is. Twilight Princess had the biggest Hyrule, and was the Hyrule of my imagination the first time I played the series back in '87 but I also loved the Hyrule of A Link to the Past, including the Dark World.
2. The world of Final Fantasy VII. Midgar is still one of the best game cities ever, and the world outside had lots to see and do.
3. The world of Dragon Quest VIII. That is my idea of what modern RPG world maps should have looked like. Too many RPG worlds these days have only two or three cities in them or they've stripped the world map out entirely and you navigate the game with menus.
4. The world of Ni no Kuni. So whimsical and so well-painted.
5. Sylvarant and Tethe'alla from Tales of Symphonia. Both worlds look beautiful on the surface but are shitholes underneath, and for different reasons - Sylvarant because the Desians are running amok on them, Tethe'alla because of their own decadence and corruption.
_________________
I'm the number one mack daddy of Oklahoma City...
PSN: Super_King666
Nintendo: SanAndreasX
Steam: San_Andreas_X
3DS Friend Code: 2294-5129-1033
Biotic God




Posts

: 1039


Join date

: 2013-02-22


Age

: 41


Location

: Midgar



1. Deus Ex - It just feels so...real. Especially in the new one. People in China speak a mix of Chinese and English/people are dealing with shit, there's just so much detail and things you can suss about about the state of the future without them saying a damn word about it.

2. Final Fantasy X- Alright, look, I get it...unpopular choice. But even though it didn't come across in the finished project entirely the idea of the world being mostly water because it had been devastated and it being paralyzed to the brink of ruin by a giant sea monster that periodically comes back every so many years is really cool and quite original.

3. Mass Effect - Even though it's just fantasy dressed up in a sci fi skin it's surprisingly compelling and had me thinking a lot more about the races than the standard "dwarf/elf/human" mash up. So well done.

4. Half Life - Another game that you get a huge sense of what's happened and how stuff is just by...having a look around/listening to announcements/watching the horizon. Games have an incredible ability to be interactive and this series uses it!

5. Bioshock and Bioshock Infinite - Carefully crafted, but WELL crafted worlds full of detail and interesting characters/enemies.
Goddess of the Seal




Posts

: 3582


Join date

: 2013-02-25


Age

: 30


Location

: Colorado



1. Kentucky Route Zero - Definitely not a game for everyone, but I could drive it's strange, spooky highways forever despite mostly being navigated through a top down map. It's like a magical but frightening and lonely little world hidden in plain sight. I love wandering around at night so this is perfect for me.

2. Mass Effect - I find lore entries are kind of lazy game design, but this universe is so packed that they really are necessary. Love the lore surrounding this game. It's fleshed out really well.

3. Half-Life - HL2 blew me away with how it's world was established the first time I played it. Without knowing anything about the story, I stepped off that train and instantly started to get a feel for this place. No real exposition needed, just look around. The eastern european setting was really unique and well done, too

4. The Legend of Zelda - I'm actually leaning more towards Wind Waker here. Love the idea of little villages spread out on remote islands. It seems like it'd be such a cool place to live

5. Dark Souls - This is more for being fun to explore. I love how interconnected the areas are and how it's laid out vertically. You can climb to a huge castle at the top of the world or descend until all that remains is an endless void

_________________
PSN/Steam/Galaxy/Origin: ajapam
NNID: ajapam47
uplay: ajapam34
Jill Sandwich




Posts

: 1448


Join date

: 2013-02-22


Age

: 26


Location

: Alberta



1. The Old Republic - It takes all the stuff I wanted to see more of in Star Wars and handles it perfectly. The way the gangs control planets, the way the Jedi Order works (and all of its flaws), and especially Obsidian's deconstruction of the Force. Such great stuff.
2. Mass Effect- An amazing sci-fy world with incredible attention to detail. Races don't just feel like part of a game, they feel like real cultures.
3. Fallout- This game could have given me no enemies or challenge and I still would have loved it. Exploring all of the ruined buildings and seeing how people lived both before and after the war was so fleshed out and fun.
4. Skies of Arcadia- Aja actually nailed what's fun about this world with WW (except the islands are floating), but I think in many ways it's better than WW's world. Towns are more varied, the cultures are really distinct, and it has a great sense of wonder whenever you traverse somewhere new.
5. Psychonauts- The way everyone's minds are set up based on their personality was brilliant. The Milkman Conspiracy was an especially fantastic take on this.
_________________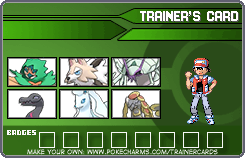 Goddess of the Seal




Posts

: 3467


Join date

: 2013-02-21


Age

: 27


Location

: Placentia, California



I'd probably go:

1. Jak
2. Ratchet & Clank
3. Zelda
4. Okami
5. Pyschonauts (hadn't thought of this one until Greenman said it, but this is the one aspect of that game they really nailed)
Goddess of the Seal




Posts

: 3329


Join date

: 2013-02-21


Age

: 34


Location

: New Jersey



I don't know about top 5... but here's 5 that I enjoy

Earthbound - oozing with personality, weirdness and hippies

Mass Effect - more like a game galaxy? Am I right?!?

Shadow of the Colossus - I am still drawn back to that game. It fascinates me

Persona 4 - The 'world' that game creates is pretty incredible. It all takes place in one town, but through playing the game it feels alive. You meet so many people and there's so much crazy stuff you can get yourself into. It sucks you in.

Metal Gear - Its almost too referential and ridiculous for me to mention. But you could practically write a History of Metal Gear book there's so much world building done in these games. It's pretty great.

I will mention I really enjoyed the world in Ori and the Blind Forest. The game doesn't really tell you all that much, but the few characters you meet are really charming and the forest itself is really vibrant and varied. It didn't help that Ori himself (herself?) is adorable.
_________________
[
Cigar-chomping Dirty Old Man




Posts

: 643


Join date

: 2013-02-21


Age

: 32


Location

: Wisconsin




---
Permissions in this forum:
You
cannot
reply to topics in this forum