August 2019
| Mon | Tue | Wed | Thu | Fri | Sat | Sun |
| --- | --- | --- | --- | --- | --- | --- |
| | | | 1 | 2 | 3 | 4 |
| 5 | 6 | 7 | 8 | 9 | 10 | 11 |
| 12 | 13 | 14 | 15 | 16 | 17 | 18 |
| 19 | 20 | 21 | 22 | 23 | 24 | 25 |
| 26 | 27 | 28 | 29 | 30 | 31 | |
Calendar


Mini-review time. What did you finish or play this past month?

Also as a bonus question: What do you plan on buying in March?
Goddess of the Seal




Posts

: 3329


Join date

: 2013-02-21


Age

: 34


Location

: New Jersey



Here are mine:
Game of Thrones Episode 2:
I liked the story. The addition of the new character in Essos was really cool. Same issues as Episode 1 otherwise. Ugly graphics. Really lacking in interactivity even compared to something like TWD. If I didn't love the universe so much, I'm not sure I'd stick with it to be honest. But I do so I enjoy it well enough. (Spoilery Impressions
here
)
Grade: C+Life is Strange Episode 1:
This is similar to the Telltale adventure games, but I like this better. I like the rewind mechanic and the greater freedom in exploring the world. I do wish they did more with puzzles, but it is certainly more interesting from a gameplay perspective than GoT. I like the mix of teen drama and supernatural stuff that seems to be looming. And the music is awesome. I'm excited to play more of this (full review
here
).
Grade: A-/B+Super Stardust Ultra:
It's Super Stardust on the PS4. There are plenty of modes to play and it is really fun. I don't like it as much as I used to though.
Grade: BResogun Defenders:
Another awesome piece of DLC for this game. Protector feels like a new twist on Survival while like Demolition, Commando gives you something fairly different. Both great fun. Good value once again.
Grade: A-
I gave up on Dying Light. Boring combat and mission design ultimately turned me away. The story was pretty forgettable too. Running around the world was kind of fun, but that was about it.
Goddess of the Seal




Posts

: 3329


Join date

: 2013-02-21


Age

: 34


Location

: New Jersey



The only game I got in February was Transistor (PS4), which was a PS+ freebie. Honestly thought it was overhyped and glad I got it as a freebie. Sorry (not sorry). B-

In March, I want Final Fantasy Type-0, Codename: S.T.E.A.M., and Bloodborne.
_________________
I'm the number one mack daddy of Oklahoma City...
PSN: Super_King666
Nintendo: SanAndreasX
Steam: San_Andreas_X
3DS Friend Code: 2294-5129-1033
Biotic God




Posts

: 1039


Join date

: 2013-02-22


Age

: 41


Location

: Midgar



Dark Souls- Took me long enough to beat it. Can't give this game enough praise, love this world and the combat so much, got me pumped for Bloodborne. A

Infamous: First Light- Finally got around to it. I liked Fetch's story more than Delsin's, especially with how she didn't have any stupid moral choices and how it was more tragic than his. Still didn't have much meat to it, but that's more forgivable for a PSN game than a retail one. B

Ace Combat: Assault Horizon +- Fun dogfighting game I reviewed. Doesn't do much particularly wow worth, but was a lot of fun to play. B
_________________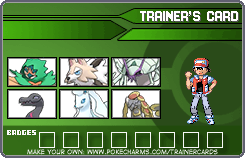 Goddess of the Seal




Posts

: 3467


Join date

: 2013-02-21


Age

: 27


Location

: Placentia, California





Similar topics
---
Permissions in this forum:
You
cannot
reply to topics in this forum