August 2019
| Mon | Tue | Wed | Thu | Fri | Sat | Sun |
| --- | --- | --- | --- | --- | --- | --- |
| | | | 1 | 2 | 3 | 4 |
| 5 | 6 | 7 | 8 | 9 | 10 | 11 |
| 12 | 13 | 14 | 15 | 16 | 17 | 18 |
| 19 | 20 | 21 | 22 | 23 | 24 | 25 |
| 26 | 27 | 28 | 29 | 30 | 31 | |
Calendar


Give us some mini-reviews and impressions of what you played or finished in November.
Incomplete:

The Witcher 2 - Some promising writing so far and decent combat for a game of this type. Glitches and annoying design quirks really get in the way though.

The Long Dark - Decent early access survival game on Steam. A bit too much focus on trial and error and luck though. Also frustratingly easy to freeze at times.

Alien Isolation - Definitely not a game for everyone but I love it. It's nothing that'll keep you up at night but it does the sneaking and hiding mechanic way better than any other horror game I've played. On track to be my GOTY

Complete:

Splinter Cell: Conviction - I beat this a few years back but I like it a lot more now. Co-op is great and the faster pace is a welcome change even if my favorite game is still Chaos Theory. It's a bit too easy though. I blasted through it on hard without too much trouble. B

Titanfall - Call of Duty meets Mirror's Edge with mechs. Can't say much other than it delivers on the premise and is super-polished. A-


_________________
PSN/Steam/Galaxy/Origin: ajapam
NNID: ajapam47
uplay: ajapam34
Jill Sandwich




Posts

: 1448


Join date

: 2013-02-22


Age

: 26


Location

: Alberta



Did you finish the co-op in Conviction ajapam? The ending through me for a loop. Me and my friend really weren't ready for that.
Yeah I did. My friend and I were both pretty confused by that. But I think it tied into the main story somehow?

_________________
PSN/Steam/Galaxy/Origin: ajapam
NNID: ajapam47
uplay: ajapam34
Jill Sandwich




Posts

: 1448


Join date

: 2013-02-22


Age

: 26


Location

: Alberta



Lessee... gaming hasn't been a huge priority this month due to life getting in the way, but...

Fantasy Life (3DS) - This game grows on me more and more. A-

Alphadia Genesis (Wii U) - This is a port of an Android/iOS RPG by Kemco, which used to be a big publisher on the NES and SNES. It's certainly not going to give Final Faantasy or Dragon Quest anything to worry about, but it isn't bad. B+
_________________
I'm the number one mack daddy of Oklahoma City...
PSN: Super_King666
Nintendo: SanAndreasX
Steam: San_Andreas_X
3DS Friend Code: 2294-5129-1033
Biotic God




Posts

: 1039


Join date

: 2013-02-22


Age

: 41


Location

: Midgar



Here are mine:

Hyrule Warriors: I came in as a Zelda fan and they did a good job transferring all that stuff over to this kind of game. Lots of cool characters. Using Zelda was awesome. Lana flying down at someone on a Deku leaf was cool. They did a good job of including lots of levels/areas from different games. But the gameplay just didn't hold my attention. Even with unlocking new combos and switching characters, it was all just too repetitive. Still glad I played it. Grade: C

Bayonetta 2: It's like Bayonetta 1, but better and with all the fat trimmed off of it. The story gets in the way a bit though and hurts the pacing. Also I guess I'll throw this out there. I don't find her character sexist, but all the silly animations make me roll my eyes. Just not my thing. I don't like her character design or really any of the characters in the game. Still combat is about as good as it gets (I still like NG 1 and 2 better), so none of that stuff is a big deal in the grand scheme. Grade: A-

Far Cry 4: Pretty much a better Far Cry 3 which was one of my favorite FPS games ever so that is pretty great. Runs much better on PS4. Has a bunch of new tweaks like elephants, the grappling hook, new mission types, etc. that make it more fun. I probably need to think on it more before I really know my feelings, but a GotY contender for sure. Grade: A

Monument Valley: Nice art design, music and presentation. The gameplay is a bit simplistic, but I think that is best sometimes with touchscreen only phone games. And there are some rather clever puzzles eventually. I played the DLC and it is pretty good too. Grade: B/B-

Also played these but haven't finished them or played them enough:

LittleBigPlanet 3: Only finished the story mode so can't really grade or review it fully yet. Like Bret said elsewhere, its the most fun I've had with an LBP story mode. But it is so short even compared with other games in the series which aren't that long either. The new abilities, characters, hubworlds and tools should mean they community stuff could be extra amazing.

Luigi's Mansion Dark Moon: Super impressed with this. I get kind of a Zelda Dungeon vibe from it at times. I never finished the first, only played a bit of it. It was when I wasn't played games as much in high school/college.
Wolfenstein: The New Order: I haven't beat it yet but I'm sure that I can call this one of my GOTY. Solid mechanics, great art design decent story and the right amount of humor to keep a scenario from being truly depressing.

Dragon Age: Origins (PS3): Knowing that I couldn't afford Inquisition, I decided to start a game on this. The graphics haven't aged very well but the voicework and script are top-notch so far. I've also made the mistake of wandering into some areas where I'm not leveled up enough to survive, so my party gets slaughtered. I'm trying not to use a FAQ.

Still making daily/weekly visits to Destiny and Rogue Legacy (which is what I played during Thanksgiving break).
_________________
"I'm not married, I don't have any kids and I'd blow your head off if someone paid me enough." -Grosse Pointe Blank
Xbox Live: MongoSantaMaria
Beary Bad Joker




Posts

: 885


Join date

: 2013-02-22


Age

: 38


Location

: Arkansas



I spent the first half replaying and the second half starting stuff I haven't finished yet. So nothing from me. December should be good though.
_________________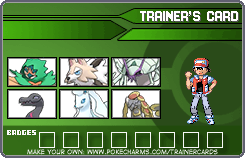 Goddess of the Seal




Posts

: 3467


Join date

: 2013-02-21


Age

: 27


Location

: Placentia, California




---
Permissions in this forum:
You
cannot
reply to topics in this forum