December 2018
| Mon | Tue | Wed | Thu | Fri | Sat | Sun |
| --- | --- | --- | --- | --- | --- | --- |
| | | | | | 1 | 2 |
| 3 | 4 | 5 | 6 | 7 | 8 | 9 |
| 10 | 11 | 12 | 13 | 14 | 15 | 16 |
| 17 | 18 | 19 | 20 | 21 | 22 | 23 |
| 24 | 25 | 26 | 27 | 28 | 29 | 30 |
| 31 | | | | | | |
Calendar


Okay so I was curious which games have the best driving/vehicles segments that aren't primarily driving-based games. So no racing games like Gran Turismo or Burnout. No spaceship shooters or anything like that where that is the primary gameplay. But stuff like GTA, Ratchet & Clank or Halo could be included. These vehicle parts can be as big or small as you like as long as you think what is there is great and they aren't say overwhelmingly the main mode of gameplay.
Goddess of the Seal




Posts

: 3329


Join date

: 2013-02-21


Age

: 34


Location

: New Jersey



1. Epona (Twilight Princess version, with honorable mentions to Ocarina of Time and Majora's Mask) - Nintendo tried to make Epona behave like a real horse, instead of like in most games, where it's just like the main character walking, only faster. Not only did they succeed then, but Nintendo still does horses better than anyone else out there now. I gave the nod to Twilight Princess overall because of how much more you can do on horseback than the earlier games.

2. Empyrea, the Godbird (Dragon Quest VIII) - Empyrea also had flying controls that were above and beyond. It was also cool seeing the world of Dragon Quest VIII from the air.

3. The Russian tank from Goldeneye 007. I know there's probably been better tank settings in shooter games like Halo, but Goldeneye did it excellently considering it wasn't something much seen before in games. I guess kudos also to the army tanks you can get when you get your wanted level up to 6 stars in GTA games. In both cases, I liked their ability to cause havoc amongst pedestrians or foot-based enemies.

4. The King of Red Lions (Wind Waker) - yeah, I know it's popular to piss all over the sailing in WW, but like every other Nintendo vehicle segment, they tried to make it feel more like a boat than the usual boats in games.

5. The Warthog in the Halo games. I liked manning the turrets in these better than the driving, but still.
_________________
I'm the number one mack daddy of Oklahoma City...
PSN: Super_King666
Nintendo: SanAndreasX
Steam: San_Andreas_X
3DS Friend Code: 2294-5129-1033
Biotic God




Posts

: 1039


Join date

: 2013-02-22


Age

: 40


Location

: Midgar



1. Many different vehicles (Halo)- From the flying Banshee and Hornett to those dozens of land ones, this series definitely delivers there. The last levels of 1 and 3 are some of the most fun I've had with the series.
2. King of Red Lions (Wind Waker)- Just did a great job of making me feel like I was exploring a huge open world.
3. Anything from Saints Row 4- Whether they're telling you to blow everything you can up or playing incredibly stupid music, controlling these things is just plain fun.
4. Mako (Mass Effect)- I don't care what anyone else says, I loved exploring planets with this thing.
5. Metal Gear Rex (MGS4)- Controlling one of these was just awesome.
_________________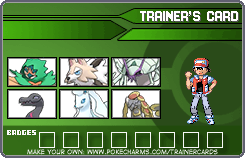 Goddess of the Seal




Posts

: 3467


Join date

: 2013-02-21


Age

: 27


Location

: Placentia, California



YOU SHOULD CARE WHAT I THINK GREENIE. Mako wasn't all bad, but it wasn't...good?
Goddess of the Seal




Posts

: 3582


Join date

: 2013-02-25


Age

: 29


Location

: Colorado



1.  GTA Vice City - Never played San Andreas, so I can't speak for that game, but I loved cruising through Vice City in my yellow comet.  I'd really love some HD remakes of these games.  You could just drive around in these games and have fun.  Going to a more realistic physics with GTA4 was a huge mistake in my opinion.
2.  Ratchet and Clank Up Your Aresenal - They finally nailed flight missions, and they were a blast to play, and even the driving sections were fun.  It's the best R&C game, they did nothing wrong with it.
3.  Ni no Kuni - Tengril, ships, and eventually a car!  It might have felt more special just to finally have a world map in a role playing game again.
4.  Jak 3 - I've only played the game once, but I'm sure there's lots of fun to be had just driving around in this game.  Jak 2 did vehicles wrong.
5.  Zelda Phantom Hourglass - People probably dislike it and liked the train more, but I preferred this method.  Someday I'll have to play more Zelda games.

honorable mentions
FF7 - Highwind, golden chocobos, subs, Tiny Bronco, motor cycles!
Timesplitters 2 - That jeep made for many fun sniping laughs.
Dragon Quest VIII - Like stated above, seeing everything from the sky just made the game feel so much more epic.

_________________
Last of the Mudokons




Posts

: 3021


Join date

: 2013-02-22


Age

: 35


Location

: The thumb of Michigan



Okay here are five. I couldn't think of a ton though.

1. Jak 3: The best! I love the buggies which are a blast in the desert. The Leaper Lizards are fun. The zoomers are still kind of eh, but at least Haven's streets aren't as clogged. I liked some of the one-off vehicles like the monk gilder. And of course the greatest vehicle of all: the hoverboard! The best!

2. Halo series: I love love love the Ghost. It is everything an FPS vehicle should be. I still think the Warthogs control a little drunkily, but that is part of the fun especially if you are playing co-op.

3. Agro in SotC: This feels like a much more realistic horse to me than Epona to me. I'll give it the slight edge in this horse race.

4. Epona: Hey I still love Epona though! Especially in Twilight Princess.

5. Just Cause 2: This was pretty amazing once you got the hang of the grappling hook and parachute, so I will steal this answer from spiddy.
Goddess of the Seal




Posts

: 3329


Join date

: 2013-02-21


Age

: 34


Location

: New Jersey



Wasn't sure about Jak since that was kind of balanced with the other gameplay elements equally but replace MGS with that. And Trip is right, hoverboards are awesome
_________________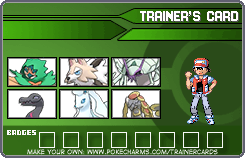 Goddess of the Seal




Posts

: 3467


Join date

: 2013-02-21


Age

: 27


Location

: Placentia, California



1. Aerial/Air to ground Missions - Drakengard 3: Despite some of its issues with really strict time limits the Armaros battle is one of the greatest parts of the game. The Giant Crab in Five's DLC is also worth mentioning for the dialogue bits alone, and the elf genocide mission at the end of Four's is just hilarious in the worst way possible and its just great. There are some great aerial missions in Drakengard too, but mostly for spectacle the final boss in branch A was fucking great.

2.Motorcycle Boss Fight- No More Heroes 2: i dont really remember what the boss's name was but you had to try and push his bike off the cliff with yours and it was pretty cool.

3. Saints Row 3-4: Just doing dumb shit with vehicles is fun as hell.

4. The Bike Segment In Jake/Sherry's Campaign- Resident Evil 6: Most people i know hate this game but i loved it especially this part (it's only fun if you're playing Sherry though) shooting down helicopters and shit fuck yeah.

5. The Plessie Segments- Super Mario 3D World: Fuck you these were great
_________________
~No fear of death but with fear of life your weakness kills everyone
So live Angels for everyone For no lack of searching I can't seem to find one
Angels in everyone What of all their promises Can't seem to find much more than lies
Angels in anyone A permanent solution to a temporary problem
Before I'd lay me down to rest I'd throw away everything to live~
Steam
Risette
3DS
3024 6121 9950
Nin. ID
GoddessOfTheSeal
Pixlbit
http://gunstabwounds.tumblr.com/
Sees Tetris Blocks EVERYWHERE




Posts

: 2024


Join date

: 2013-02-21


Age

: 31


Location

: The Garden of Madness, Wisconsin





Similar topics
---
Permissions in this forum:
You
cannot
reply to topics in this forum