July 2019
| Mon | Tue | Wed | Thu | Fri | Sat | Sun |
| --- | --- | --- | --- | --- | --- | --- |
| 1 | 2 | 3 | 4 | 5 | 6 | 7 |
| 8 | 9 | 10 | 11 | 12 | 13 | 14 |
| 15 | 16 | 17 | 18 | 19 | 20 | 21 |
| 22 | 23 | 24 | 25 | 26 | 27 | 28 |
| 29 | 30 | 31 | | | | |
Calendar

Page 4 of 4 •

1, 2, 3, 4

The Siren battle was my least favorite part of the game myself. I didn't actually beat her. I got killed so many times that I think the game took pity on me and skipped me past her. I have heard that fire permanently kills the minions though, which would have been nice to know at the time.

I might replay it again, this time on 1999 move.
_________________
I'm the number one mack daddy of Oklahoma City...
PSN: Super_King666
Nintendo: SanAndreasX
Steam: San_Andreas_X
3DS Friend Code: 2294-5129-1033
Biotic God




Posts

: 1039


Join date

: 2013-02-22


Age

: 41


Location

: Midgar



WHAT?! THE MINIONS DIE WITH FIRE?! I could have beaten the game on hard if I knew that...
Goddess of the Seal




Posts

: 3582


Join date

: 2013-02-25


Age

: 30


Location

: Colorado



Gamestop had the 360 version for 40 bucks so I got it. I'm playing on hard for some god awful reason i dont know why.
_________________
~No fear of death but with fear of life your weakness kills everyone
So live Angels for everyone For no lack of searching I can't seem to find one
Angels in everyone What of all their promises Can't seem to find much more than lies
Angels in anyone A permanent solution to a temporary problem
Before I'd lay me down to rest I'd throw away everything to live~
Steam
Risette
3DS
3024 6121 9950
Nin. ID
GoddessOfTheSeal
Pixlbit
http://gunstabwounds.tumblr.com/
Sees Tetris Blocks EVERYWHERE




Posts

: 2024


Join date

: 2013-02-21


Age

: 31


Location

: The Garden of Madness, Wisconsin



Continuing from the TLOU thread.
Krubixcube wrote:Yeah, Greenie sums up what I think in this situation pretty well.

As for the rest of your...points. Well. They certainly are something. I find it a little rich that someone whose favorite game is Spec Ops: The Line would then rally against a game for having antiquated and boring gameplay in justification of a story that makes a big thematic point that is also a meta-discussion about game design...wait, which game are we talking about again?
Spec Ops: The Line's gameplay is flawed but not nearly to the degree people make it out to be. The main thing that'd need tweaking is how you control the other 2 squad mates but I'm willing to over look that seeing as it executes the key gameplay moments absolutely perfectly and in all the right ways that games like Infinite abysmally failed. It has a million points over Infinite, and most story based games, with the simple fact it reinforces the very point of the game itself. It's theme and commentary on games isn't just an Infinite style "This is what games do" but challenges the player themselves. It's built to ask if these are the sort of games they really want to be playing and what it says about those playing it, plus it goes around reversing all the tropes of the games it's commentating on in a clever way while being littered with nice subtle elements I have a soft spot for things like that hence why Evangelion is my favourite thing of all time for the rest of time.
ajapam wrote:The original Bioshock was the meta-commentary on games. Maybe I'm missing something in Infinite if you guys say that's one, too... Anyway, Bioshock Infinite is not The Last of Us, so this is silly
Infinite spoilers although if you haven't played it yet why are you in this thread. Here's just to make sure.:

Always a lighthouse etc. Always the same journey just done ever so slightly in different universes. It's about how video games always have the key story elements that happen in them not matter what choices you might make along the way. The Booker in other dimensions you see running around at the end are meant to represent other players who have all gone on the same journey but done things ever so slightly different even in the smallest of ways. I gotta admit it's actually pretty cool in that respect but the game can't run off that alone considering all the crap its bogged down in.
_________________
One more final.
Steam -
Rainjar
PSN - RangerD11
Volgin's Hand on my Crotch




Posts

: 562


Join date

: 2013-03-29


Age

: 25


Location

: England



Ah. I like that much more than what the original Bioshock did, even though I prefer that game as a whole. I always felt like Bioshock was mocking it's players for following the linear path that it set up. It was annoying. It's like The Stanley Parable, except without everything that made that game work

_________________
PSN/Steam/Galaxy/Origin: ajapam
NNID: ajapam47
uplay: ajapam34
Jill Sandwich




Posts

: 1448


Join date

: 2013-02-22


Age

: 26


Location

: Alberta



I think a lot of games comment on their own selves as games but I hardly think that was the point of Infinite's story.

Look man, you're entitled to your opinion, but you're taking the root of trying to shit all over everything while you go. If you ask me, it's just a bit limiting to say EVERYTHING in a game that was well-regarded was shit. You might not like it yourself, but there was a lot of thought and a lot of talent put into that game and not all of it was a horrible wasteland of talent-less garbage as you've put it. I'm not trying to say your opinion is wrong...because you can't do that but for someone who LOVES a lot of flawed games for the few aspects that you did like (persona 3, Spec Ops) it just seems a bit hypocritical if you ask me.
Goddess of the Seal




Posts

: 3582


Join date

: 2013-02-25


Age

: 30


Location

: Colorado



I disagree, I really do feel like an awful lot of Infinite is genuinely poorly designed and not thought out well at all, so while the game may look pretty and function it doesn't amount to anything for me. I don't see it as hypocritical. I'll be the first to admit games I love are flawed in some way, they're always the first thing I mention if I end up recommending them to someone, but there's always enough that the game does well enough to the point I feel it makes up for those flaws and is worth playing. I don't think Infinite does anything well enough to deserve a recommendation nor to be considered a good game.
_________________
One more final.
Steam -
Rainjar
PSN - RangerD11
Volgin's Hand on my Crotch




Posts

: 562


Join date

: 2013-03-29


Age

: 25


Location

: England



Funny thing happened today: In my history of rock class, my professor played the townspeople singing the games' version of "Goodnight Irene." Then I got to see a girl in my class struggle to explain the time travel and interdimensional stuff when he asked about the context of the song in the game since he hadn't played it.
_________________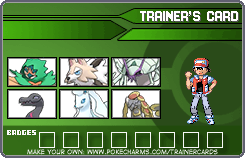 Goddess of the Seal




Posts

: 3467


Join date

: 2013-02-21


Age

: 27


Location

: Placentia, California



Page 4 of 4 •

1, 2, 3, 4


Similar topics
---
Permissions in this forum:
You
cannot
reply to topics in this forum